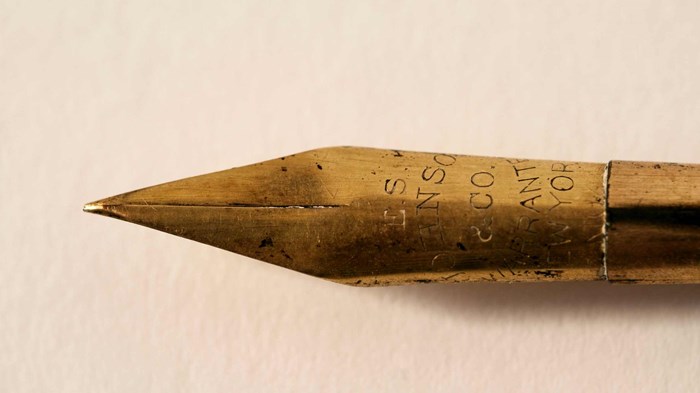 Image: MJ S / Unsplash
Professors at my former seminary in Kentucky were obsessed with fountain pens. Coming from New Mexico, where my teachers had sported ripped jeans, bandanas, and Teva sandals, I initially found this passion a bit hoity-toity. One day, however, when I voiced my reservations, one of my professors riposted with a robust defense of penmanship.
As an introverted pastor, he explained, he sometimes found it hard to be personable with his people. He therefore devised a plan to send every member of his congregation a handwritten letter on his or her birthday, practicing hour after hour to overcome his sloppy handwriting and learn the craft of penmanship. (He even showed me the manuals he used.)
Fair enough, I reasoned. But I still saw little difference between a text message and a letter. It wasn't until a few years later, when I ran into two members of his former congregation, that I saw the value of his efforts. The first thing this couple said after they found out I had classes with him was, ...
1