Two Churches, One Roof
Can congregations share space without butting heads?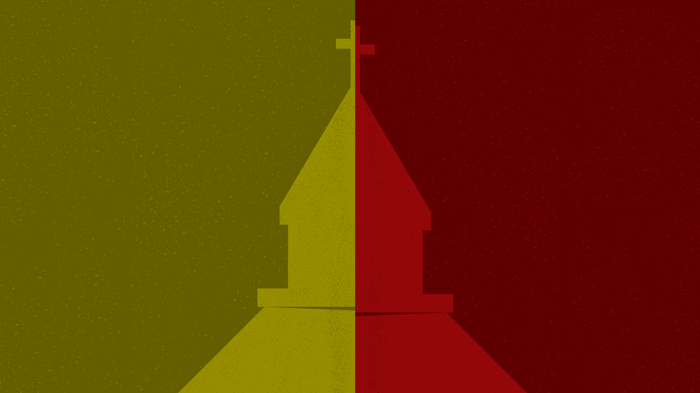 Image: Prixel Creative / Lightstock
We live in a cultural milieu where maturing congregations frequently consider closing their doors while a surge of young, under-resourced church plants are without a set of doors to call their own. The former group often under-utilizes their facilities while the latter struggles to find affordable space. By partnering together, these two groups are discovering that they can meet one another's needs.
According to a recent Barna study of multisite and planting churches, 18 percent of the pastors surveyed reported sharing a facility and resources with another church. That number is likely to keep growing as congregations of various traditions, ages, and cultures decide to share space with one another.
These relationships aren't simple, however. They often come with frustrations that could be avoided by renting from a secular landlord. Why would a growing church choose to rent space from another congregation?
Stephen Redden of New Denver Church has many church planter friends who meet in schools, event centers, and hotels. "It takes a tremendous toll on staff and volunteers to load in and load out week after week," he said. "That conveys a sense of impermanence to people who consider attending. We were blessed to step into a church that was built in the 1940s on a major thoroughfare in which we can store gear for quicker setup on Sundays. Meeting in a church building gives us a greater sense of established presence."
Rental income may be the most obvious incentive for established churches to open their space to eager church plants, but many pastors also view it as an opportunity to serve younger ministries. Often they were recipients of such hospitality, motivating them to pay it forward.
"About 15 years ago, our congregation was homeless due to a three-year building project," said Mike Maldonado, pastor of Central Seventh-day Adventist Church. "We approached another local church about renting their space, and they graciously accommodated us. We had a great relationship with them. How they treated my congregation has influenced how I view other congregations in need of space." Now Maldonado's church rents its facilities to International Anglican Church.
You read that right: a Seventh-day Adventist church shares space with an Anglican congregation. "We've moved out of our comfort zone by getting to know a congregation of a different denomination," said Maldonado. "I know of cases where Adventist congregations were denied use of a facility due to theological differences and vice versa. That's unfortunate! The blessing is in realizing we are more alike than different. We are all brothers and sisters in Christ working to advance his kingdom."
"Allowing your building to be used for a church plant can bring life to your church. The joy of the gospel is contagious."
Jeff DeClue, a pastor and elder at Calvary Church in the Denver suburb of Englewood, sees a similar opportunity in sharing space with churches from different traditions. "Only 8 percent of the population of Denver are evangelical Christians actively involved in a local church. There is no way we can reach the other 92 percent alone," he said. His church has hosted several congregations, including a Methodist church and three churches associated with the Southern Baptist Convention. "We need hundreds more local, gospel-preaching churches in our city to change these statistics. That requires us to shift from seeing church planting as a competition to seeing it as cooperation in a kingdom-minded gospel ministry."
Old Dogs and Young Pups
Even when partnering churches come from similar traditions, other factors can strain their relationship. Soon after his church started renting another's facilities, Redden discovered their arrangement wouldn't necessarily preclude feelings of competition. "There were some in the host church who thought we were trying to push them out. They were in a period of decline and had a lot of anxiety about their future. They rented the building to us because they needed the income, but they weren't particularly happy about it. Since then, our church has grown while theirs has continued to stagnate. Watching our service grow so rapidly was probably frustrating as they struggled to do the same."
Any shrinking congregation hoping to supplement their giving with rent from a smaller, growing church should be aware that contrasting fruitfulness may fuel jealousy among church members. But this dynamic can also lead a stagnant host church out of complacency. "Allowing your building to be used for a church plant can bring life to your church. The joy of the gospel is contagious," said DeClue.
"Imagine owning an old dog that naps all the time. One day you bring home a new puppy that finds the old dog and starts pulling his ears and begging him to play. The old dog gets frustrated, so he chases the puppy away. But once he starts running, he feels like a pup again. The two become friends and enjoy life together for years to come. That's what we've experienced by sharing our facilities with younger, vibrant churches."
Cross-Cultural Complications
"Most of the established churches in St. Paul, at least in my tradition, are sharing their space with one to four ethnic immigrant churches," said Paul Erickson in an interview with Minnesota Public Radio News. He is director of Agora, an ELCA Lutheran ministry established to "equip congregations and leaders for expanded Christian mission and ministry especially in immigrant and multicultural settings." Erickson continued, "I don't know if anyone has been able to count the number of immigrant churches in the Twin Cities, but it's easily in the thousands."
When immigrant churches struggle to find enough members in their community to afford their own facilities, many rent or borrow space from larger host churches. Cultural differences can strain relationships if church members aren't ready for them. "One culture's expectations may be different from another's," said DeClue. "A Vietnamese church plant shared our children's ministry classrooms. Our teachers would find toys and supplies all over the church in unexpected places, and they would become livid. We had to remind our ministry volunteers that the Vietnamese church members are our brothers and sisters in Christ. When our teachers started focusing on the gospel instead of their classroom expectations, everything worked out."
"Sharing your space with another church can be a blessing. There will be times of tension and conflict, but you must sit down and work through it."
First Presbyterian Church in Las Cruces, New Mexico, has shared their building with a Spanish-speaking congregation, a Korean congregation, and a group of African Christians. Pastor Norm Story views such hospitality as a rich opportunity: "It's a chance for us to learn how other parts of the world function. We never would have had those relationships otherwise. It's an earthly picture of what God's eternal kingdom will look like."
Churches from different cultural and linguistic backgrounds may find joy in gathering together to worship, experiencing and honoring one another's cultures. Nick Garner, who preached at Covenant Presbyterian Church in Amarillo, Texas, for 11 years, said, "One year we had a combined Christmas Eve candlelight service with a Spanish-speaking church that used our building. We featured music both congregations could appreciate. Their pastor translated part of my message into Spanish for his congregation, and then he translated his part of the message into English for our members. It was a beautiful time of unity and celebration. At the reception after the service, members of our church brought cookies, and the Spanish-speaking congregation brought tamales and horchata, traditional Christmas snacks from their culture."
Roommate Syndrome
According to Garner, "Sharing a church building is like having a roommate." Many of the same frustrations that plague college dorm rooms—differences in expectations, miscommunication, and mistreatment of property—can show up when churches share facilities. "An Anglican church rented our building for several years," he said. "They would bring in kneelers and other liturgical elements for worship every Sunday, dinging and scratching the doors and walls."
When two people live together, they inevitably encroach on each other's space, and churches are no different. "The biggest issue we had to worry about," Garner said, "was scheduling. Our church used the building first on Sundays, and occasionally our service ran long. We could see the other congregation standing outside the door. It was uncomfortable hearing them chatter and shuffle as I tried to close our service in prayer."
Ken Robertson is a pastor and vicar at International Anglican Church, which rents space from Maldonado's Central Seventh-day Adventist Church. Robertson described a recent situation that threatened the two churches' relationship.
"Several months ago, we had an afternoon funeral. At the end of that service, we did not shut down the sound system properly," Robertson confessed. "When the pastor came in on Monday morning and saw it on, there was much angst."
"Our AV guy was at a point of despair," said Maldonado. "This was a recurring problem, but I thought we had dealt with it adequately in the past. We gathered the leaders of both churches together for a meeting in the front of the sanctuary under the shadow of the cross. That reminded us all why we exist. The meeting began with prayer and expressions of Christian brotherhood. Then we spoke openly about what we perceived the issues to be. Many of the difficulties were the result of miscommunication. The meeting went well, and we parted more determined to work together."
During their meeting, Maldonado mentioned that his church needed a monitor for the back wall so the worship team and pastor could see the words from the front. Robertson saw this as an opportunity to bless their partner congregation: "We took the initiative to locate a 70-inch-screen TV and installed it with the help of their sound team leaders as a surprise for the pastor."
Wise Stewardship
Maldonado and Robertson's congregations are now closer than ever. Robertson sees their relationship as an opportunity for kingdom influence, and he encourages pastors in similar arrangements to "pray for one another's ministry on a regular basis. The way we interact with one another makes a statement to other Christians and to our city about Christian unity."
Maldonado agrees: "Sharing your space with another church can be a blessing. However, you need to go into it with eyes wide open. There will be times of tension and conflict, but you must sit down and work through it."
"We've learned to remember," he added, "that the building isn't actually ours; it belongs to God. We are called to be good stewards of his resources."
Jessica J. Schroeder is a contributing editor to CTPastors.com living in Denver, Colorado.