God's Crowdsource in East Harlem
This church is building relationships and contributing to economic shalom by supporting local businesses.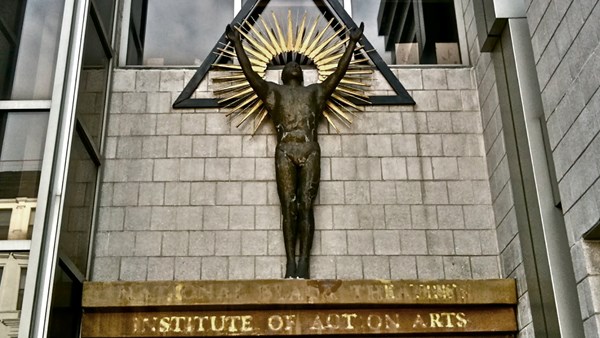 God's Crowdsource in East Harlem
Metro Hope Church rents space from Harlem's historic National Black Theater. We're located just off 125th Street, Harlem's main corridor. On Sundays, this little corner of Harlem can feel like a religious food court experience. We share space with other churches … and cults—the church of Scientology meeting adjacent to us. We "fight" for signage space while churches display their wares for tourists seeking a true Harlem experience. We're like information booths for purveyors of gospel choirs and smothered chicken.
On any given Sunday you might hear me say, "Welcome to Metro. We're grateful you made us your stop today. If you feel your experience is lacking here, you can head on over to Mount Moriah Church—they have a gospel choir just across the hall—but just remember, they won't serve you glazed donuts with fair trade coffee …"
Well if I don't say it, I'm thinking it.
But despite my occasional cynicism, I'm convinced Metro's presence and staying power is vital to our community. What was once a great adventure in "What's the point of another church in Harlem?" has rooted and defined our distinctive reach into the very arteries of our community. It has been a slow, long journey in a city where only the most resourced survive. Yet in working in a rapidly changing context like East Harlem, we position ourselves in a posture of prayer and discernment, seeking clues about the gifts others bring. We are open to God working through others to shape our collective vision and vocation, acknowledging how every person brings gifts that can further God's enterprise in the world.
You have reached the end of this Article Preview

07/10/2018