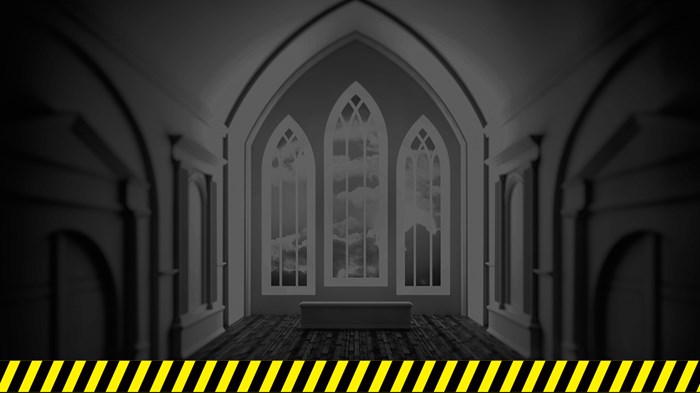 It's something we all do: we see the headlines, read the news, and think, That's tragic. I hope it never happens here.
Unfortunately, church leaders are not immune to this kind of thinking—and it may prevent us from taking the precautions necessary for safe (and legal) ministries. Pastors must educate themselves, their boards, and other staff members on the issues that could land them in court. Each of the following stories concerns a church that recently encountered such issues.
Church Factions Compete over Property
For years, sexual abuse of a minor was the number one reason churches went to court. That changed in 2016, when property disputes took the top spot. Disagreements over church property can often lead to legal trouble, as in the following case. According to legal blog Religion Clause, two factions of Little Ettie Old Regular Baptist Church in Beaver, Ohio "both claimed ownership of the[ir] church's property." A trial court and appellate court ruled that the two factions would have to share the church building, as they were "equally entitled to church property." This sends pastors a clear message: Be aware of the legal matters that could affect your property, and ensure that policies, procedures, and documentation are in place before a disagreement erupts.
Saddleback Church Faces Sexual Abuse Allegations
Though no longer the top reason churches end up in court, sexual abuse remains a major issue in churches large and small. Last year, California-based megachurch Saddleback found itself in headlines when accusations were brought forward against a former youth mentor. The Los Angeles Times reported that the accused volunteer had been involved at the church for six years and had "developed relationships" with two boys.
Saddleback's ministries are far from careless when it comes to screening—according to the Times, "Its volunteers are fingerprinted, their backgrounds are checked, and … they receive annual training on appropriate conduct." When faced with this case, church leaders may feel discouraged: If this happened at Saddleback, what hope do we have for preventing something similar? Don't despair. Although you can't completely negate these risks, you can take steps to minimize them. Stay vigilant, reexamine current procedures, and explore opportunities for further training (like Church Law & Tax's Reducing the Risk program) to protect the children in your church.
No Legal Recourse for Syrian Man in Oklahoma Church Lawsuit
For most Christians, baptisms are a cause for celebration—but for an ex-Muslim man from Syria, his baptism was nearly his death sentence. He was baptized at his Oklahoma church in 2012, but he requested that the announcement not be made public. When he returned to Syria, Islamic extremists (including members of his family) captured, tortured, and nearly executed him for his conversion to Christianity, though he managed to escape. According to a report in Christianity Today's Gleanings, the church "had included [his] baptism in its weekly bulletin announcements, then posted those announcements online." Upon his return to the US, he sued his church for negligence, outrage, and breach of contract.
In a ruling early last year, the Oklahoma Supreme Court ultimately sided with the man's church—but the 5–3 decision hints at the complicated, inconsistent relationship between church and state. Some argued that the ruling was a victory for religious liberty, others that the case was not a matter of doctrine and the church should not have been protected. Courts don't always intervene in such cases, so for every item you make public, ask yourself, Is this betterkept private?
A Landmark Religious Freedom Ruling
The US Supreme Court handed down a historic ruling last summer in Trinity Lutheran Churchv. Comer. Trinity Lutheran Church's preschool and daycare applied to participate in Missouri's Scrap Tire Program to replace its playground surface. Its application was rejected, with the state's Department of Natural Resources arguing that, based on the state constitution, the funds couldn't go to a church. The church then sued the department's director, eventually seeking review by the Supreme Court. The 7–2 SCOTUS ruling found the denial of Trinity Lutheran's application to be unconstitutional and a violation of the First Amendment's right to free exercise of religion.
From a risk management perspective, this case could establish a critical precedent for cases involving churches and religious freedom. Richard Hammar notes in his write-up on the ruling, "This case recognizes … that churches are members of the community, too, and cannot be excluded from government benefit programs solely on the basis of their religious status."
Violent Incidents at Churches—and a Deadly Common Denominator
In November of 2016, in Jamestown, New York, 36-year-old Shari J. Robbins encountered her estranged husband—against whom she had a restraining order— in a church parking lot. During the confrontation, Robbins's husband shot and killed her.
Of 2016's 29 deadly attacks on church property in which the attacker's motive is known, 11 were the result of domestic abuse spillovers. Church security expert Carl Chinn says, "While church leaders spend a significant amount of time, money, and thought preparing for intruders or outside attacks, they should also remember this grave danger [of domestic abuse] facing their churches."
Chinn continues, "When leaders see familial relationships in stress—be it an angry spouse, sibling, or child—they should take notice and act accordingly. … Perhaps the best way to see signs of domestic abuse is to have an intentional group of people looking for it."
Note:At press time, these summaries were accurate and current—but additional appeals and updates may unfold, and due to the nature of the US legal system, laws and regulations constantly change. The editors encourage readers to carefully search for content related to the topic of interest and consult qualified local counsel to verify the status of specific statutes, laws, regulations, and precedential court holdings.
Emily Lund is assistant editor of Church Law & Tax. For more like this, visit ChurchLaw&Tax.com.