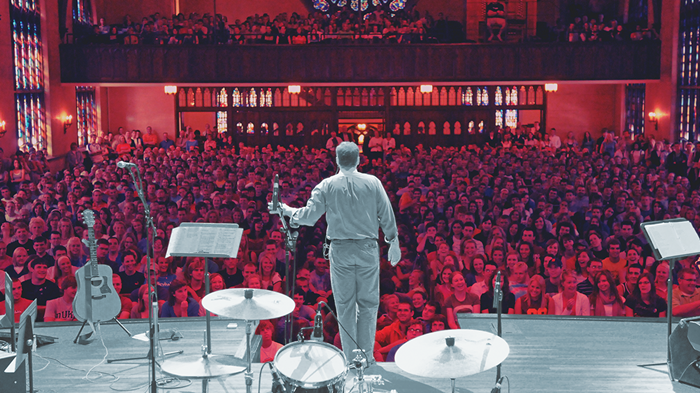 Image: Photo Courtesy of Hope College
I stepped into the pulpit of Dimnent Chapel at Hope College and looked out at a sea of young faces. It was the beginning of the school year, and these students looked very much like those from previous years: bright, curious, with a hint of suspicion in their eyes.
Yet a few subtle clues told me I was preaching to a different kind of crowd than the millennials I was used to. I invited them to open their Bibles, and instead of pulling out books nearly every person in the room touched an app on their iPhones. I made an oblique Seinfeld allusion, hoping to register a laugh or two, but I was met with polite, blank stares. In previous years at least a few students had seen reruns of the show. But this is the Netflix generation, I reminded myself. As I moved into the heart of my message, I was surprised to find that even basic biblical references evoked few looks of recognition. I realized then and there that assumptions I had been relying on for years would need to go out the window.
Two years ...
1