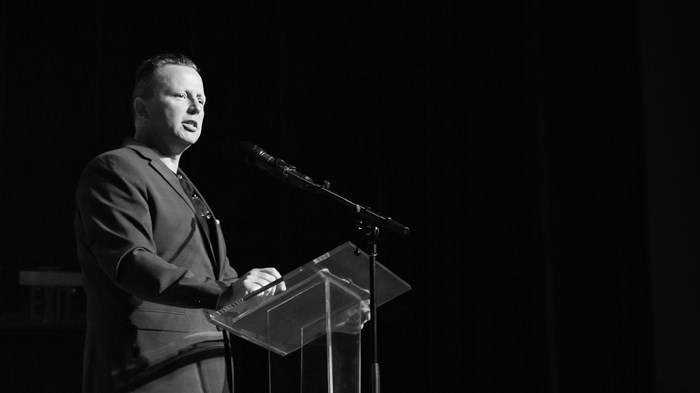 Image: Courtesy of Jon Tyson
For many preachers, it can be difficult to navigate how best to approach passages that name specific sins, command obedience, or contain exhortations for godly living. It can be especially tricky when you're trying to push back against a perception that Christianity is another word for "being good," or ministering to people who still don't believe the good news of God's grace. Then try doing it in a culture where everything from racial justice to face masks prompts outrage. How can pastors effectively preach obedience to Scripture's moral imperatives?
Jon Tyson serves as lead pastor of Church of the City New York. A native of Australia, Tyson is a church planter with a passion for evangelism and renewal in the church. His latest book is Beautiful Resistance: The Joy of Conviction in a Culture of Compromise. CT spoke with Tyson about how he approaches preaching on Scripture passages containing exhortations about sin.
1