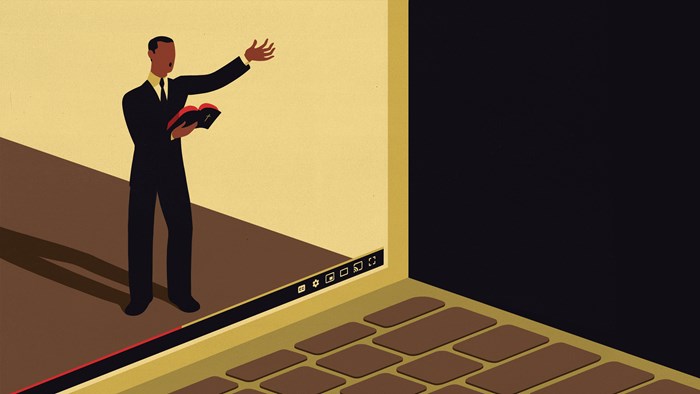 Image: Image: Illustration by Jon Krause
I started Easter morning serving in my role as the online pastor for my church, facilitating conversation in the comments section during our livestreamed service. Then I joined a Zoom call as the guest preacher for a friend's church. After the last "Amen," I headed to my parents' house to help them participate in their church's online service. They are strangers to the internet, but there they were, bowing their heads on cue, celebrating the hope of resurrection.
While that particular Sunday was unusual for most churches due to the outbreak of COVID-19, it also reflected an already-evolving reality of how the story of God now gets told in the world: through streaming services and online content.
Preachers must sort out where their words fit in as more people spend time online, a context already inundated with words and images. Questions abound: How does the art of preaching change in a world in which people are scrolling for truth on social media? When people ...
You have reached the end of this Article Preview
1