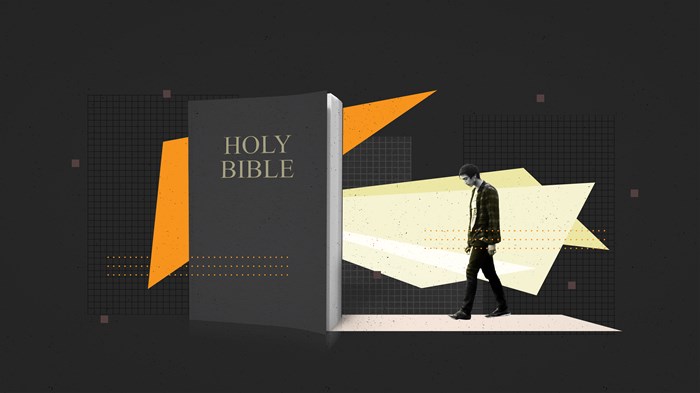 Image: Illustration by Rick Szuecs | Source imags: Lach Ford / Unsplash / Envato
As I led a Bible study on sanctification, I shared three scriptural narratives of the Christian life. The first: a renewal, death-and-resurrection narrative about repentance and each new day being filled with God's forgiveness. The second: a story of God's people journeying through the perilous wilderness where they face struggles and spiritual attacks. And third: an image of a life of service—becoming living sacrifices pleasing to God, engaging with neighbors, and sharing joys and burdens in community.
"Which one of these images describes your life right now?" I asked. Unsurprisingly, the participants picked different ones. One woman felt she wasn't good enough for God because she felt guilty about past sin. "How can God ever forgive me? I need to return again and again to the cross." Another parishioner said, "I feel like life is a struggle and I'm constantly under attack, tempted to doubt God's promises of provision." ...
1