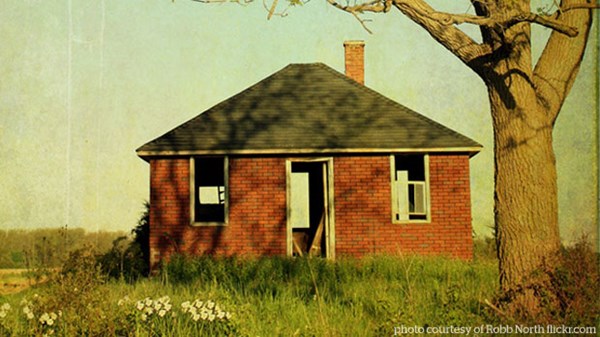 Building Houses As If They Mattered
In his attention to sustainability, community, and integrity, Chicago-based Perry Bigelow builds houses that foster their inhabitants' flourishing.
1.10.12
Perry Bigelow, a Chicago homebuilder, is not perfect. He's humble and knows he needs to rely daily on the mercies of Christ …. He was the kingdom-oriented businessman I was hoping to find in Michael Lindsay's Faith in the Halls of Power, but didn't. Perry's pursuit of righteousness … shapes his vocational stewardship.
Perry is the founder of Bigelow Homes, a suburban homebuilding company just outside Chicago. (His son, Jamie, now heads the firm.) Perry's integration of faith and work began from the deep-set conviction that he is the steward, not owner, of his business. The orientation of his whole life, including his professional life, is Godward. Over many years, Perry has prayed, studied Scripture, and read thoughtful Christian scholars in order to develop a God-honoring approach to his stewardship of all the gifts and assets he has received.
Based on this foundational desire to please and honor God in and through his work, Perry seeks to obey biblical standards of morality and to imitate Christ's character. This commitment to personal righteousness is expressed concretely in the strict ethics the Bigelow Homes firm expects of itself and its employees. Company policy is straightforward: "We will never knowingly lie to each other, a home purchaser, a supplier or subcontractor, or government official. We place a high premium on personal integrity."
In addition to modeling Christ's servanthood, Perry has treated his employees compassionately. The homebuilding industry is notorious for cyclical booms and busts. That means that most construction workers find steady employment a chimera. Bigelow Homes takes seriously a responsibility to keep its labor force on the job. It does so by refusing to overreach in the good times and eschewing the temptations to become big for the sake of bigness. "We aim for careful, sustainable growth," Perry says.
This has allowed the firm to go through all but two of Chicago's innumerable housing cycles without laying off anyone—while competitors were shedding as much as 50 percent of their workforce.Perry and his team have also thought carefully and creatively about the product their business offers.
MORE FROM CHRISTIANITY TODAY