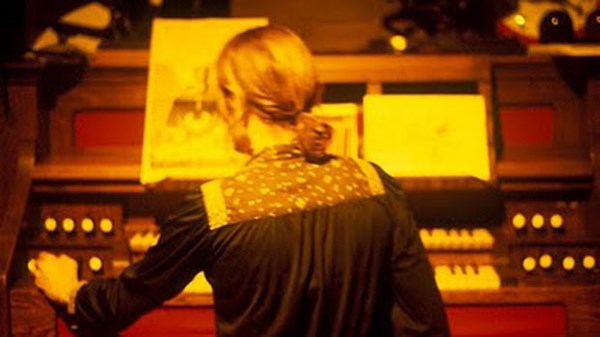 No More 'Christian Artists' in Charlottesville
Three artists groups blur the sacred-secular divide in central Virginia.
11.17.11
Across denominational lines, Christians are leading a growing counter-cultural movement in Charlottesville, Virginia's arts community. Painters work alongside homeless advocates, worship leaders moonlight as folk performers, and churches host art spaces, all collaborating as they create "some of the most vital art in town," reported Charlottesville News & Arts' Andrew Cedermark this spring. Three groups in particular—the New City Arts Initiative, the Garage, and Bifrost Arts—are supporting the arts created by devoted followers of Jesus, and erasing the lines between Christian and non-Christian audiences in the process.
Here's a snippet from Cedermark's essay. As you read this, ask: How are Christians in the arts defying traditional boundaries in your own community?
There was a time when the "Christian" label would've made fans of secular music roll their eyes. But the sanctuary at The Haven at First and Market was packed to the gills with concertgoers paying 10 bucks a ticket, a not insignificant price for a show by a little-known folk group on a boutique indie rock label at a non-venue attached to a homeless shelter.
That the show was such a success is testament to a growing trend in town, where art made within the Christian community is increasingly drawing a secular crowd—and is indistinguishable from secular art. Locally, the melding of religious and secular arts communities can thank groups like the New City Arts Initiative, the Garage, and Bifrost Arts.
These groups, their ties to faith invisible, serve up some of the most vital art in town, pushing back against the widely-held notion that the church, today, is a cultural regurgitator or a voice against risqué, challenging art. So locally, at least, you can forget about religious crusades against the Dung Mary and David Wojnarowicz's ants on a crucifix, or Marilyn Manson versus the Pope. And forget about the dramatic oils of glowing Jesus atop a mountain. As with The Welcome Wagon, you might not know from the look, the sound, or the taste of it. But that may be Christian art you're consuming ….
New City Arts uses an ambassadorial model that would fight what [director Maureen Lovett] calls "fragmentation," or rifts in the community. The fight against fragmentation takes conversation, which New City Arts facilitates. (In addition to regular conversation events, Lovett is collaborating with the Piedmont Council for the Arts on a pastor forum for the spring.) But improving the conversation between different far-flung regions of the community takes actual resources.
One is shelter. So like The Garage [an arts space in downtown Charlottesville], the New City Arts Initiative runs a gallery out of the WVTF and Radio IQ studios on Water Street. Also like The Garage, that gallery space has served as a springboard for emerging local and regional artists, often in collaboration, to showcase art. And in its bright office on the top floor of the Haven, New City Arts earlier this year installed a resident artist, Patrick Costello.
Though Costello was raised Catholic, he is not what you think of as a Christian artist. He doesn't regularly go to church or identify as an active Christian. But Lovett says the thematic content of his art broadly-it explores the life cycle, and where people and nature intersect-echoes Christian values. "Patrick may not identify himself as a Christian," says Lovett. "But he identifies with a lot of our values, like generosity and Shalom, a word used in the International Arts Movement to refer to a quest for wholeness."
"Patrick's work in particular tries to work through the elements of the everyday, and how it relates to the broader cosmos. The church talks about that all the time," says Lovett.
As a rector who also studied poetry at UVA, [rector Paul Walker] understands art as more than just an evangelical tool: "Art is, theologically speaking, like the grace of God - it's without contingency or qualification. So we don't do exhibits or support the arts as a means to an end, so-called Christian art that would be used for evangelism or even something like beautification."
Walker says that arts patronage isn't new to Christ Episcopal: The church recently produced a book about its gorgeous stained-glass windows designed by Louis Comfort Tiffany. But The Garage represents a crossing of the line, from supporting sacred art for the sake of the church, to supporting art for the sake of the community at large.
- "Signs of a Crossing: Local Arts Organizations Blur the Lines Between Christian and Secular Art," Charlottesville News and Arts, 5/3/11. Click here to read the entire article.
MORE FROM CHRISTIANITY TODAY