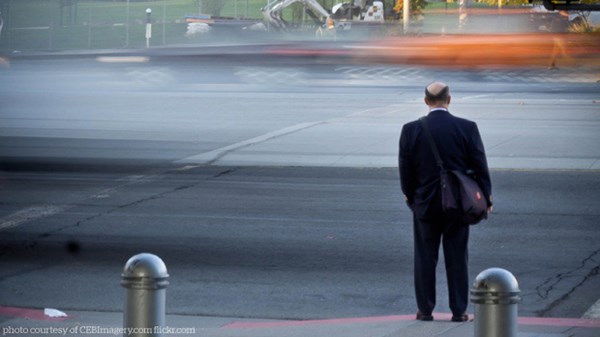 Where Am I? The Middle-Class Crisis of Place
Craig Bartholomew says staying in one place is key to our spiritual and community health.
2.14.12
Craig Bartholomew, a philosophy professor at Redeemer University College in Ancaster, Ontario, has been at work on a curious topic. "When people ask what I'm working on, and I say, 'place,' I get a blank stare," Bartholomew says. But examples help. "The home is a place, the city is a place, the university is a place, the mall is a place, and the placial dynamic of all these places must be attended to for people to flourish."
To exist at all, we must be somewhere. And as embodied creatures, we are implaced in specific contexts. Yet in contemporary culture, this aspect of human existence is threatened by what Bartholomew calls a "crisis of place" created by several elements of our technological society. To fully flourish as human beings—and to flourish as entire communities—Bartholomew argues, we need to recover the lost art of placemaking.
On behalf of the City project, Halee Gray Scott recently interviewed Bartholomew about his work, Where Mortals Dwell: A Christian View of Place for Today, newly out from Baker Academic.
In your book, you not only provide a biblical and theological discussion of the concept of place, but do so in a way that addresses the crisis of place in contemporary culture. What's the nature of the crisis?
What we are experiencing in our world is a wide sense of displacement, which does not lead to human flourishing. Outside Christian circles, the literature on the crisis of place is huge, but within Christianity, it's only starting to get attention.
Contemporary life roots against this deep implacement through the speed of culture, technology, the automobile, and the state of economics. The middle class is always on the go through places and are not generally deeply rooted in a particular place.
When I travel I have opportunities to see new places, but many are all the same corporate chain stores that we have here in Hamilton. Everything is monochrome. All the houses look the same, and houses are not viewed as homes but as assets. Wendell Berry wrote that "a house for sale is not a home." It is not wrong to move, but if we want to flourish as humans, the house must become a home, not an economic asset.
MORE FROM CHRISTIANITY TODAY