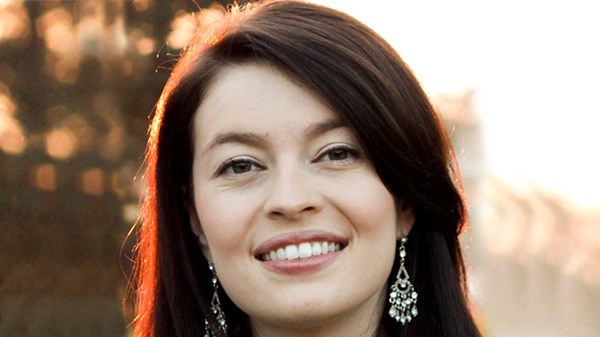 Becoming a City Without Orphans: Connecting Fresno Christians to Foster-Care Children
Through coming alongside social services, Whitney Bunker has mobilized the faith community to live out James 1:27.
6.20.12
Whitney Bunker never planned to find loving families for the more than 2,000 children in the foster-care system of Fresno in central California. After completing a degree in social work at Fresno Pacific University, as a young adult she "had a plan," the 26-year-old confesses. It included getting married and becoming a social worker before pursuing a master's degree in counseling. But her plan was interrupted when Bunker's social work position was eliminated in early 2010 amid staff reductions.
Three months prior, Bunker had sensed God placing on her heart a vision for orphan care. As a social worker, she had watched scores of children enter the foster care system due to abuse, neglect, or abandonment at home—and over the course of two years, she saw only two families reunify. In many cases, families were permanently split up when the courts terminated parents' legal rights. As a result, hundreds of children were left orphaned. After witnessing this time and again, Bunker came to a simple realization: The 400-plus churches in Fresno could be part of the solution.
"That's great, Lord," Bunker responded initially. "That would be great for someone to do." Before long, however, she realized that God was asking her to do it. In May 2010, at a conference for the Christian Alliance for Orphans in Minneapolis, she collected a wealth of resources about initiatives under way in other cities, and returned to Fresno determined to proceed.
Together with her husband, Daniel, a college pastor, in February 2011 Bunker launched City Without Orphans, a nonprofit that's engaging local government, business, and, most centrally, the faith community with the goal of placing every orphan in Fresno into a loving home. "Our ministry and vision for Fresno is that we don't have to wait until heaven to see a city without orphans," says Bunker.
With this in view, City Without Orphans acts as a bridge between Fresno's foster-care system and local Christians. Bunker is convinced that believers play a strategic role in providing stable homes for foster children waiting to be adopted. "We have the greatest resource on the planet—the church. It has people, resources, and a God who calls himself a defender of orphans. He expresses that he set the defenseless in families. We are called to follow him in this."
MORE FROM CHRISTIANITY TODAY