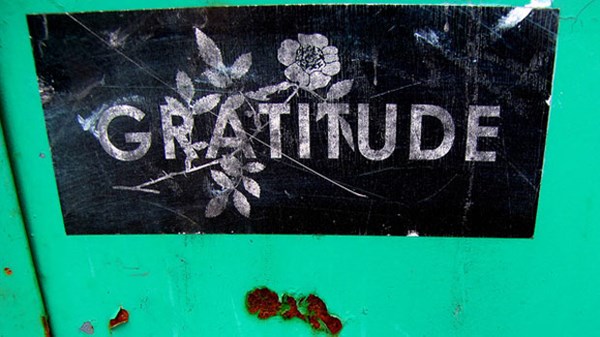 Gratitude Comes to the City
Christian writers share what they love about where they live.
11.23.11
Photo courtesy of Shannon Kringen, Flickr.com
This week, people throughout the nation are spending a bit of extra time reflecting on what they are most thankful for. In the spirit of This Is Our City, we asked several Christian leaders to share what they are most thankful for in the cities where they live. Here are their responses.
Why I'm Thankful for Rockwall, Texas
By Mary DeMuth, Author
I've never felt at home. I moved around a lot in the Pacific Northwest, the longest stint being five years in a country town close to skiing and cows. When I moved from there, my heart ripped out. Moving, moving, moving.
When I got married, the trend continued, involving a move to Texas, then to France to plant churches. When we came home from France during Christmas 2006 a bit defeated and deflated, Rockwall, Texas, welcomed us home. We stayed in an apartment in the corner of a barn on a wide stretch of ranch. Friends fixed it up, put up a Christmas tree, baked cookies. A month later we bought a home. We've lived here now longer than any other place I've lived on this beautiful earth. Rockwall is home.
Three reasons I love this bedroom community, hugging a giant lake:
The people. Our community is here. Folks who pray for us. People who challenge us and do life alongside us. We've been sheltered by our friends here, loved well.
I can go to the store and run into someone I know, have a friendly conversation, and feel oh-so-connected. When we line the streets for the homecoming or Christmas parade, we see friends alongside us and marching the well-kept streets.
The school system. After the harsh conditions our kids endured in France, it's been an absolute pleasure to see our kids (teens now) thriving. Our eldest is now in college, well prepared and thankful for her education.
I have such fond affection for Rockwall that I set my latest novel, The Muir House, there. I highlighted our neighborhood eateries, schools, and community—a perfect setting for my 20-something character Willa to uncover the mystery of her past. I dedicated the book to Rockwall.
MORE FROM CHRISTIANITY TODAY