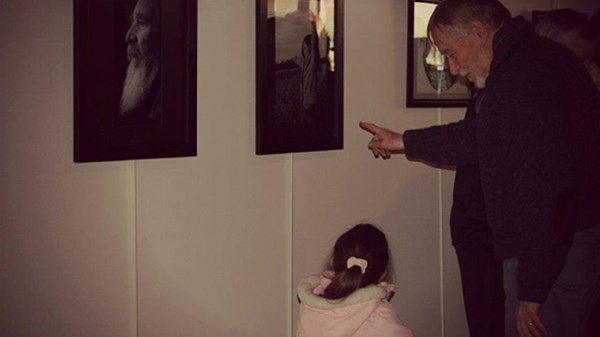 Making Culture in a Small Town Storefront
Why I helped restore a relic from the past on behalf of the next generation.
2.26.13
Without honoring any gods, a piece of domestic architecture, no less than a mosque or a chapel, can assist us in the commemoration of our genuine selves . . . We value certain buildings for their ability to rebalance our misshapen natures and encourage emotions which our predominant commitments force us to sacrifice. ~Alain de Botton, The Architecture of Happiness
The abandoned storefront in the "old downtown": Is there a more symbolic sight in Rust Belt cities? The buildings sit empty, the windows high above the street often boarded up. Those with imagination lament how the intricate turn-of-the-century architecture is being wasted, and that it might already be too late to save it.
We say things like, "If I had the money, I'd turn the downstairs into a coffee shop and make loft apartments above." Yet year after year, the storefronts crumble a little more.
That's the scene here in my new hometown of Hartford City, Indiana. There's a newer business district on Route 3 featuring the usual suspects: abundant parking spots in front of a grocery store, CVS, McDonald's, Save-a-Lot. KFC/Taco Bell across the street. It's like that same stretch of businesses in a thousand other towns.
But the old downtown is unique, charming for those with eyes to see. Centered on one of the more fantastic courthouses in the state of Indiana are those storefronts, a few of which house functioning businesses—a hardware store, drycleaner, furniture store, bank, new computer repair shop, even a brand new coffee shop.
I say a prayer for the success of those entities when I drive or walk by. We can't afford to lose another one. Lord, help them develop smart business plans. Or, Give me the patience to try them before running to the big-box stores.
If "architecture is frozen music," as Goethe said, then beautiful architecture left for dead is doubly frozen. What if we can unfreeze it? Maybe, somehow, we can reclaim one of these buildings, rescue the power of its design and history and integrity, reshape it so it can, eventually, re-shape us.
MORE FROM CHRISTIANITY TODAY