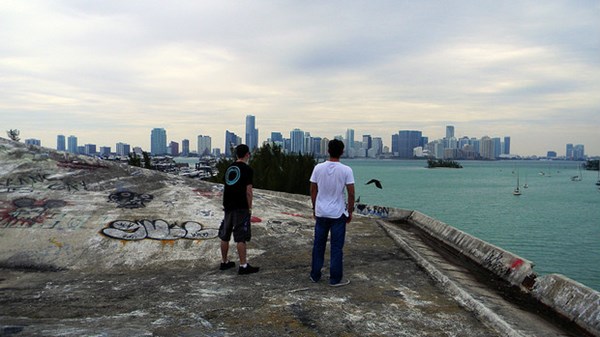 Image: Brett Levin Photography / Flickr.com
A Middleman for Change in Miami
Meet the go-to couple in South Florida for social justice work.
8.15.13
In 1998, Yvonne Dodd, founder of Redeemer Presbyterian Church's "Hope for New York" initiative, moved to Miami, Florida, to marry Rick Sawyer. The timing was prescient: That year, the Florida State Legislature gave counties the freedom to turn over social services like child welfare to private organizations that could better respond to local needs. The FL Department of Children and Families asked Sawyer, a seasoned Miami pastor, to help gather private community- and faith-based groups and government agencies. Sawyer spoke Spanish, and his new wife knew how to mobilize Christians to address urban needs. Their unique gifts made them strategic bridge-builders.
The discussions soon led to the Family and Children Faith Coalition (FCFC). The Sawyers hosted monthly meetings where community leaders and public agency staff could discuss critical topics such as substance abuse and illiteracy. FCFC then started offering the Sawyers' "three-legged stool" of services to leaders of small churches in Little Haiti, Little Havana, and other urban centers in South Florida.
"Local churches have access," says Sawyer. "They have leadership. They have history. They have buildings. They have volunteers. Often they have a heart for renewing the community." But "the average neighborhood church does not know how to speak the language of the social services bureaucracy" and obtain resources "that could enable their programs to grow," says Dodd. "That's where we come in."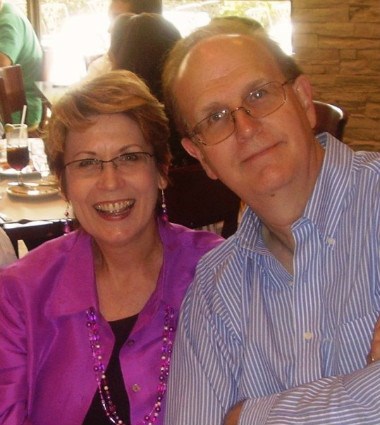 Image: Courtesy of Rick Sawyer
The FCFC acquaints local nonprofits and churches with models for addressing social needs. Then the Sawyers connect frontlines groups to the resources and information they need to lead programs. Dodd knows how to write grant proposals and track the results of grantee projects. "We can do the back office stuff that they either don't want or don't know how to do—the accounting, insurance, audit, and reporting," she says. "They get to play with kids." The FCFC also builds up grassroots groups to become self-sustaining. Its relationship with Ekklesia Miami is a good example.
Dodd started mentoring Esperanza Martinez from Ekklesia Miami in 2002 after they met at an FCFC workshop. Martinez, a new believer and energetic director of an immigrant advocacy group, shadowed Dodd on her visits to donors, partners, and neighborhood projects. Then, in 2004, FCFC secured a major grant to underwrite summer youth camps. It subcontracted with Ekklesia Miami to run one in its community—with Martinez at the helm. It was the church's first foray into community services. Yet within one year, Ekklesia Miami launched its Family Life Center, a nonprofit that provides mentoring, arts, and ESL—all funded by grants Martinez can now write proficiently.
A Well-Woven Tapestry
The Sawyers, who are white, have befriended neighborhood leaders of color. The 2004 summer camps that Ekklesia Miami helped to lead included seven other sites supported by Haitian, African American, and Hispanic churches, reaching some 800 kids. The partnerships have been able to last for at least three key reasons, say the Sawyers.
The first: generosity. "The content in those early workshops was excellent, and we were offering it for free," Dodd says. The Sawyers invested their own money into FCFC and poured their time into the frontlines leaders. "I was holding the hands of people who were beat up in ministry . . . I was pastoring [them]," says Sawyer.
The second is genuine respect. Jose Rodriguez of Esmirna International Christian Ministries remembers meeting the Sawyers in 2003. "When you find somebody who is honest and willing to cross race or class barriers [and] they don't discriminate based on anything, that creates trust," Rodriguez says. "My relationship with Rick and Yvonne is a friendship, not just a business relationship."
Third, FCFC has studiously avoided theological and political partisanship. "We are faith-based but not denominationally affiliated," Dodd says. "And there is no 'right-wing' or 'left-wing' allowed in our work."
"If somebody is trying to weave shalom into our community, we want that effort to win," says Sawyer.
That commitment led the Sawyers and their partners to rename FCFC in 2012 to Hope for Miami. They say it better reflects their vision of shalom: "a webbing together of God and man with all creation to create universal flourishing and wholeness." A city experiencing shalom, they say, is like a well-woven tapestry. Everyone in Miami-Dade County has "threads" to contribute to this tapestry. And if all, especially those with power, influence, and money, use their threads to more tightly weave the fabric where poverty has weakened it, then Miami-Dade could be stronger and more beautiful.
In 2012, Hope for Miami served about 2,000 people in various Haitian, Hispanic, and African American neighborhoods in Miami-Dade. In a typical year the Sawyers work with 10 to 12 community- and faith-based groups. They apply for new grants and then share the wealth with established and new partners. Recently Dodd won a grant for a teen pregnancy prevention initiative involving 12 new partner churches.
'Steady and Wise Leadership'
Hope for Miami's effectiveness rests on its earning the trust of both grantmakers and frontline ministry leaders. Miguel Milanes of Allegany Franciscan Ministries (AFMFL), a group that has made grants totaling over $6 million to Miami-Dade community programs, trusts the Sawyers because of their "steady and wise leadership."
Hope for Miami's largest grantor is The Children's Trust, a tax revenue–supported funder of services for children and families in Miami-Dade. President/CEO Modesto Abety-Gutierrez (now retired) says Hope for Miami is one of the Trust's largest grantees, with current support at over $1 million. He says the Sawyers are unique partners because they enable the Trust to work with faith-based "grassroots organizations that are embedded in the community and that are coming at [development] from a perspective that's rooted in the church."
But that doesn't exempt them from the Trust's rigorous requirements. "When you get funding from the Trust," Abety-Gutierrez says, "it's like a community seal of approval. We use data-driven results and . . . the highest standards of ethics and transparency to continually evaluate [our] grantees." Grantees are awarded three-year contracts but must maintain a score of at least a 70 on a 100-point performance scale to continue receiving funding. Hope for Miami's programs have consistently scored over 90.
Abety-Gutierrez points to two Hope for Miami programs that he finds especially exciting. The first is its SUCCESS after-school club for teens with disabilities. Through it handicapped youth learn the life skills—cooking, banking, navigating the bus system—that they will need to transition to independent living.
The second is Hope for Miami's Service Network for Children of Inmates (COI), a program that addresses the needs of what Abety-Gutierrez calls "a hidden population" of South Floridians: the 25,000 children of incarcerated adults. No government agency currently oversees their care. Through the COI, Hope for Miami collaborates with eight faith-based and professional agencies to locate the children and ensure they are in safe living conditions. Member agencies also provide counseling, mentoring, and prison visits to help reduce the chance of the kids' engagement in risky behaviors and to strengthen their relationships with their incarcerated parents. The program includes a strong literacy component, with children reading with their parents on visits. Abety-Gutierrez says the Department of Corrections wants to expand the program to other counties, as it's proven so effective in giving prisoners an incentive for good behavior.
The word middleman may not evoke creative, life-giving labor. But Hope for Miami's 13 years of bridge-building has made the Sawyers the "go-to" couple in South Florida for social justice work. Dodd, though, is quick to note that they are seeking something higher than personal acclaim. "We don't care whether people know about us or Hope for Miami. We just want them to know that there is a church in their community with people who happen to love Jesus, who love them, and who can care for them."
Laura Merricks is a freelance writer in Charlottesville, Virginia. Amy L. Sherman is author of Kingdom Calling: Vocational Stewardship for the Common Good (IVP), which includes an abundance of stories of Christians contributing to the flourishing of their cities. More at ivpress.com.
MORE FROM CHRISTIANITY TODAY