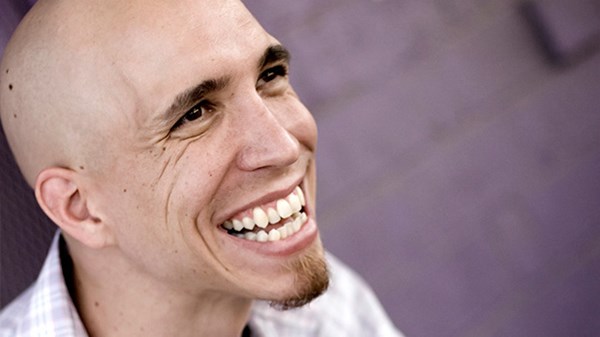 Mixing Medicine and Mercy in the Streets of Iraq
I used to think Christian mission was only about evangelism. Until we met Seema.
2.21.13
When my church commissioned me nearly ten years ago to move to the Middle East, a vision for the common good of the cities to which we were sent was not part of our lives. Instead, we focused narrowly on one thing: converting Muslims through force of argument to Christianity. In fact, we fortified ourselves by calling it "the Main Thing," effectively marginalizing anyone else who didn't "keep the Main Thing the main thing" because of their business or humanitarian pursuits.
All this changed when my wife, Jessica, and I moved to Iraq in the middle of the war and began meeting Iraqis in physical need and desperation beyond anything we had ever encountered.
One day, Jessica stood waiting for a ride when up pulled the oldest, most rundown taxi in the city. But it was inside this clunker of a car with the bottom falling out that our lives changed forever.
"You are American. Can you help my little girl?"
The taxi driver went on to describe a scene that would become commonplace for us in the coming days and years. An extremely sick child lies at home without medical options in Iraq, after decades of tyranny and war have devastated the nation's infrastructure. There are no hospitals that can treat her. Doctors are being assassinated, and many more are fleeing, as the country descends further into sectarian and ethnic conflict. Though the flavor is different from 2006-7, the tension is still very real, and things are always on the brink of another major civil war, it seems.
My wife, being the big-hearted, never-say-no woman she is, agreed to help this father. When she arrived in his home in the slums of our city, she found his daughter, Seema, lying on the floor, where she had been her entire life. No bed. No help. No hope.
My religious tradition did not prepare me for violence, war, Iraq, or Seema. While most in my tradition would agree with any assertion that God cares for "both the spiritual and the physical," reality belied an ungodly divide between body and spirit. With this bifurcation, we normally prioritized the things we called spiritual. My religious impulse was to sidestep Seema's physical condition in an effort to convert her family to Christianity and "keep the Main Thing the main thing."
MORE FROM CHRISTIANITY TODAY