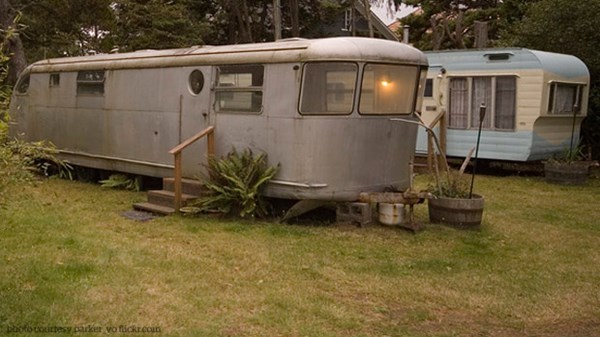 God Called Me to Move to the Trailer Park
How the forgotten outskirts of Chicagoland became one woman's mission field.
3.8.12
"God, I can't do what I love and continue to work full-time."
The day after Kim Dougherty prayed this in 2009, she found out that she and several other employees of Trinity International University in Deerfield, Illinois, were being laid off due to recession-based woes. Trinity's director of student accounting, Dougherty had worked at the evangelical college for more than a decade.
Career coaches routinely counsel clients to consider a layoff an opportunity to reinvent themselves. But Dougherty wasn't looking to discover a "second act" to her career.
She had all the inspiration she needed the moment she left her comfortable office each day. Evenings and weekends were packed with ministry to the marginalized and underserved in her community, mentoring children and teens; spearheading a county-wide food drive; and joining a volunteer group that provided short-term shelter to some of her county's homeless.
And then there was the nearby trailer park. Dougherty had been providing practical assistance to a few low-income residents of a mobile home park in Wauconda, Illinois. "Many people in town do not realize the mobile home park is here," Dougherty said. "[It's] predominately white with a growing Hispanic population. Many in the park are in transition - some trying to leave an abusive relationship, battling addictions, dealing with serious mental-health issues, or fighting to find a job in the wake of a felony conviction. Every person I met was determined to be independent and successful, but most couldn't do so."
Dougherty sensed God was calling her to a simple mission: become a good neighbor to her new friends at the park. "Relationships are a critical need in this community, though many would have trouble admitting it," Dougherty said. "Many live isolated and lonely lives that make interacting with people a real challenge. They have few social skills, if any. What they need most is what they are least likely to pursue and least able to supply for themselves."
MORE FROM CHRISTIANITY TODAY