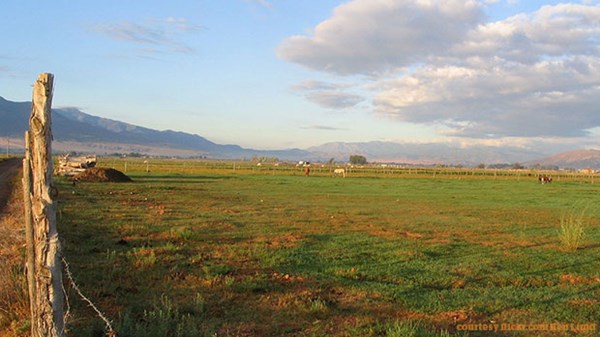 Why Urban Christians Need Wendell Berry
What could the agrarian essayist who still uses a typewriter teach Christians in city centers? You'd be surprised.
10.22.12
Church father Tertullian famously asked his fellow third-century Christians, "What can Athens have to do with Jerusalem?" His question highlighted the insurmountable conflict Tertullian saw between the philosophy of the Greeks and the values of the Christians. Of course, most of us now believe that Tertullian was wrong. Athens, it turned out, had a great deal to do with Jerusalem. Sometimes the teachers we need the most come from unexpected places.
I've thought of Tertullian often over the past couple of weeks, as I've been asked to reflect on Wendell Berry and urban evangelicals. Now 78, Berry has passed much of his life in rural America. He has farmed the same hillside farm in Port Royal—population 64, as of 2010—for over 40 years. He has spent even longer chronicling in novels and short stories the life of Port William, a fictional town of similar size and name. His writings have inspired budding conservationists as well as many Catholic and Orthodox Christians, such as Notre Dame Professor Patrick Deneen and journalist Rod Dreher. But I've realized that the fifth-generation Kentucky farmer and prolific essayist, novelist, and poet has had a limited shaping effect on urban evangelicals.
As more evangelicals have turned toward their cities to understand how to bless their communities, the agrarian Berry's writings seem disconnected from our day-to-day lives and aspirations. One pastor of a prominent Reformed church whom I spoke with said he had never heard of Berry. Many of those who do know Berry don't think he has a great deal to teach urban Christians. Wheaton College professor Alan Jacobs admires Berry and praised some of his essays, but said that he didn't think urban evangelicals should spend much time reading Berry. "He can't help them learn how to live faithfully in the city, because he hasn't tried that, at least not for long," said Jacobs. "[It would be] much better to seek out those who are really, seriously devoting their lives to that effort." So that brings us to our own version of Tertullian's question: What can Port William have to do with Portland?
MORE FROM CHRISTIANITY TODAY