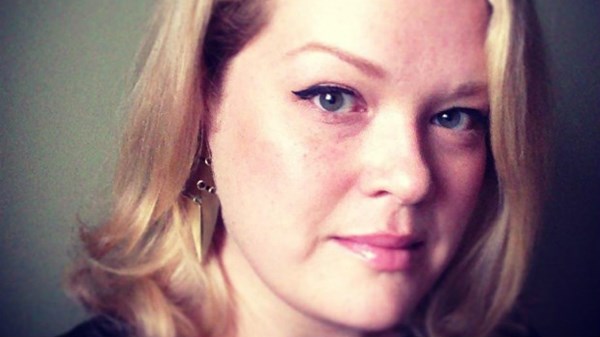 Image: Courtesy of Kelly Crow.
A Christian Covers the World's Longest Cocktail Party
An interview with Kelly Crow, who has reported on the contemporary art world for 'The Wall Street Journal' since 2006.
10.14.13
Walking to the Museum of Modern Art one day over lunch, Wall Street Journal staff reporter Kelly Crow stopped at the table of an artist selling prints on a sidewalk in Midtown Manhattan.
Crow recognized the artist, Michelle Han, from her church, Resurrection Brooklyn. She perused the latest prints bought one as a gift for a friend. "I like to encourage artists, especially artists I know," Crow said, tucking the print carefully in her bag as she walked into MOMA.
Crow has covered the art world for the Journal since 2006, tracking the auctions at Sotheby's and Christie's, finding trends at famous shows such as Art Basel, and uncovering tales of heists, crime, and money in the mysterious high-rolling art world. Her tales have touched on the artistic output and family intrigue of names such as Pablo Picasso, Andy Warhol, and Man Ray.
Before joining the Journal in 2005, Crow covered city news for The New York Times and helped Pulitzer Prize–winning journalist James B. Stewart report DisneyWar, a 2005 bestselling book about the Walt Disney Company during Michael Eisner's final years as CEO. Crow has taught at Columbia University's Graduate School of Journalism, where she earned her master's degree in 2000. She recently started a ministry to encourage artists at Resurrection Brooklyn.
Crow spoke recently with Paul Glader, a former colleague from the Journal who now teaches journalism at The King's College in Manhattan.
What should Christians know about the contemporary art world?
Today's contemporary art world is global and glossy and often feels like a chessboard for billionaires, but I also find plenty of good and eternal things being crafted within it. If you believe we have a Creator and are created beings, you can't help respecting and rooting for artists who are trying to create something new, even now. You might even call it a form of worship, even if some artists don't see it that way. Contemporary art is also the latest twist in a much longer history. Over centuries and civilizations, men and women have felt this impulse to seek beauty amid chaos. Artists working today must feel this same needful tug, and I wish them well in it.
MORE FROM CHRISTIANITY TODAY