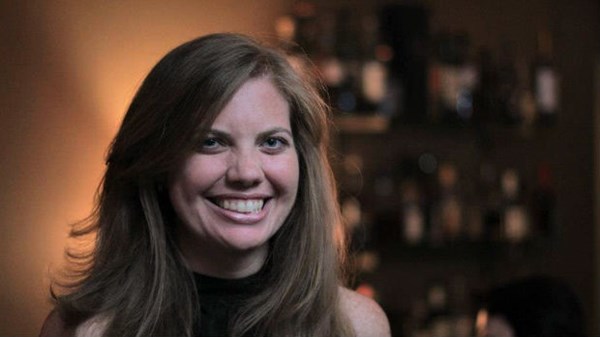 Image: Courtesy of Bethany Jenkins.
Getting New Yorkers to Hear the Word
How Bethany Jenkins's daily devotionals kickstart common-good Christianity in NYC.
12.5.13
"Bad books always lie," says Bethany Jenkins, quoting the novelist Walker Percy. The quote continues: "They lie most of all about the human condition."
But Jenkins is convinced that Tina Fey and Mindy Kaling do not.
Jenkins and I are walking toward a bench in Central Park in New York City, where the best and worst of the human condition is amplified by 8.34 million residents.
"Where comedians fall into place is that they are so honest about the human condition," says Jenkins, a 30-something resident of NYC for ten years, who says the two comediennes are "like friends." She says, "My generation . . . [doesn't] have much interest in authority. The Four Spiritual Laws, used during my parents' generation to contextualize the gospel, just isn't going to [resonate] for my generation. It's going to be the lived-out lifestyle of the Christian person that will be our biggest example of faith."
After a career on the New York Stock Exchange, the State Department, and Capitol Hill, Jenkins founded the Park Forum to "promote Bible engagement in the urban church on a daily basis." A member of Redeemer Presbyterian Church, where she is mentored by Kathy Keller, Jenkins and the Park Forum provide daily devotionals and small-group curricula for Christian urban professionals seeking the common good throughout the five boroughs. "As the Park is to the City, so the Word is to Life—we can rest, run, and play in the Word," says Jenkins. The Park Forum blog, "843 Acres," has about 2,200 email subscribers, but many of them don't know Jenkins's name. Yet she has a strong network of friends and fans, as well as a dedicated board and growing donor base.
Sitting near the Reservoir in Central Park, Jenkins and I spoke about TV's funny ladies, the time she listened to Scripture for an entire weekend, and how the Park Forum equips Christians to seek the common good.
MORE FROM CHRISTIANITY TODAY