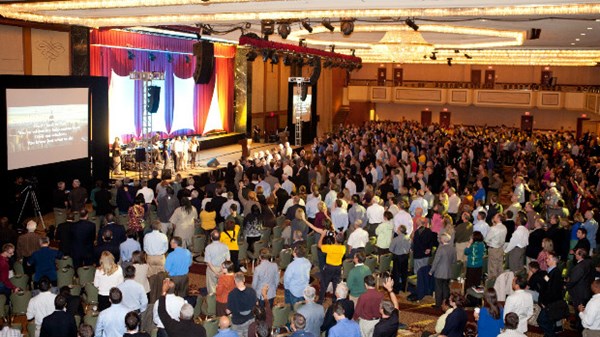 Image: Courtesy of nycleadershipblog.com
How to Pray for Your City
The story behind the prayer movement that ignited in New York City.
9.9.13
In 1983, my wife and I traveled to India on a short-term mission trip. We spent ten weeks in Bihar, a state the size of Nebraska, just below Nepal. Buddhism was founded in Bihar, and the state is a stronghold for both militant Hinduism and Islam. Bihar had 100 million people. The ratio of Christians to Muslims and Hindus was 1 to 100,000
I was part of a very passionate team there. We gathered each Friday for three to nine hours to pray. We believed God could do anything, even in a place as challenging as Bihar. In the 30 years since, it has been encouraging to see the progress from the strength of those prayers.
Following our trip to India, we moved to Flushing, Queens, a cross-cultural community that is home to over 100 language groups. Our plan was to stay only two years, then return to India. We then began to feel God had called us to remain in New York City. We accepted the call and have lived in Flushing ever since.
Similar to Bihar, we found tremendous challenges in New York City's urban landscape, most of which arose from unmet needs. I began to think of these challenges as "stubborn facts" and have come to realize that dealing with them takes both spiritual discipline and leadership.
The stubborn facts we face in New York City include tens of millions of people who still need the gospel; a graduation rate among high-school students hovering around 50 percent; an exploding prison population, in part because of the low graduation numbers; and enormous chasms between races and societal cultures, even in the faith-based community.
Bringing about meaningful change in any metropolitan community requires leaders who understand the stubborn facts peculiar to their city. It also requires an unwavering resolve to address those stubborn facts. Eventually the changes wrought can result in elevating an entire nation.
Praying in Agreement
It seems our prayer life is in direct proportion to the sense of desperation we feel. I believe there is power when people pray in agreement. When ministry, nonprofit, and marketplace leaders begin to sense that desperation and come together to pray, a movement is started. I call such movements "gospel movements." Rooted in Christ's passion to impact the world, gospel movements are critical to cities. It is such movements that change cities, and cities change nations. When the percentage of Christians in a city begins to grow faster than the general population, a vital and vibrant gospel movement is under way.
MORE FROM CHRISTIANITY TODAY