Women and Competition
The ugly truth about female relationships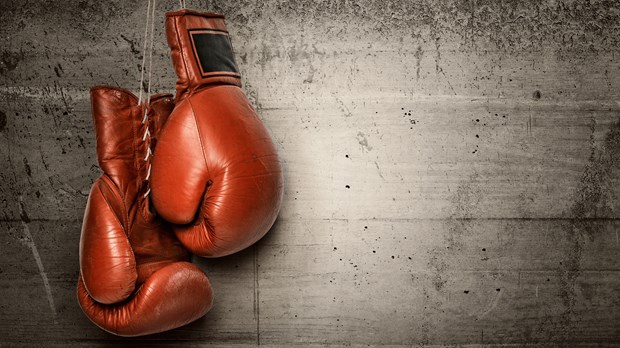 Today I read an article that made me very sad. It was written by a woman whom I respect, though we disagree on some things. This particular article (about which I will not disclose any more details than what I have here) arrived at some conclusions that I do not share, but what disappointed me was the author's tone. It was not loving toward other women. Going beyond disagreement, she was sarcastic and condescending. Rather than respectfully disagreeing, this usually mature woman in Christ chose to belittle women who take a different position than hers.
That behavior is wrong. It is not Christlike, and as women of the church we need to be better than that.
Whenever women back-bite in the name of theological or ideological difference, Satan wins a small victory. While our own sense of self-righteousness often justifies this behavior in our minds, mud-slinging and ridicule are always unfitting for the church. Throughout history, tremendous destruction has resulted from rifts between women, so we need to take this problem very seriously.
It wasn't until I recently researched the biblical examples of female friendship that I realized just how serious this issue is. Last fall I spoke at the Fall Kickoff Event for the women's ministry at my church, and I talked about the dynamics of female friendship. In particular, I examined the two types of female relationships that we see in the Bible: a competitive model of friendship and a Christ-centered model of friendship. For the Christ-centered model I looked at Ruth and Naomi (Ruth 1), Mary and Elizabeth (Luke 1), and the women at the cross and resurrection (Matthew 27-28). Each of these female friendships is so encouraging to me, and a powerful example of the legacy we women step into. These biblical women maximized their relationships for the Kingdom of God in bold and valiant ways.
On the flip side, Scripture also presents us with a competitive model of friendship. The relationships between Sarai and Hagar (Genesis 16), Rachel and Leah (Genesis 30), and Euodia and Syntyche (Philippians 4) all unraveled due to jealousy and competition. And as a result, each competitive model of friendship had disastrous consequences.
For instance, Rachel and Leah were sisters. Both were struggling with real issues—Rachel with infertility and Leah with a loveless marriage. But rather than support one another through genuinely difficult problems, they opposed one another. They competed for the attention of Jacob and became further entrenched in their own selfishness.