5 Essentials to Build Trust in Your Ministry Team
Lessons from the life of Nehemiah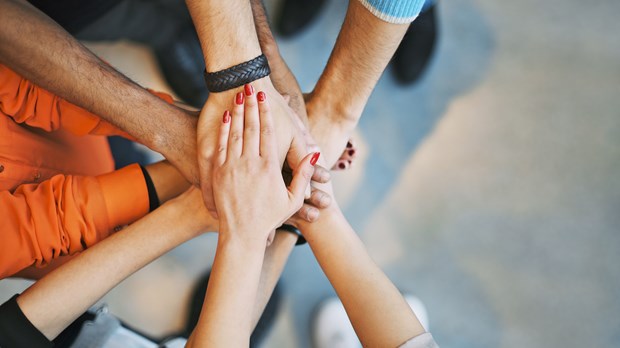 "Trust is the currency of leadership." This popular axiom is especially true in the highly relational context of church leadership. To be effective in ministry, you need to earn the trust of senior leadership, peers, volunteers, and most importantly, your own team. Yet, trust is not easily obtained. It's a byproduct of healthy leadership—an intangible synergy of key elements experienced consistently over time. Even if you are in a church or staff culture currently low on trust, you can make a difference starting in your corner of the organization. As the leader, you have substantial influence in creating and developing trust within your team.
Research findings on gender differences in leadership indicate women leaders might have an advantage over male leaders in developing a culture of trust. For example, a recent study conducted by Gallup reported that female managers and employees were significantly more engaged at work than their male counterparts. This research concluded, "Female managers eclipse their male counterparts at setting basic expectations for their employees, building relationships with their subordinates, encouraging a positive team environment and providing employees with opportunities to develop within their careers." These metrics can encourage us as women in predominately male-dominated leadership environments as we strive to increase engagement and trust with those in our sphere of influence.
Trust is earned through intentional practices, executed with a right heart and a genuine desire to serve. A natural tendency to promote trust does not excuse women from growing it intentionally. In fact, we should use this as a unique opportunity to further refine the skill. To do so, here are five keys to developing trust based on the Old Testament account of Nehemiah, one of the best leaders in Scripture. If you have a moment, turn to Nehemiah and familiarize yourself with his story before continuing.
1. Face Reality
First, Nehemiah was curious about what happened with his people in Judah. He gathered current information from reliable eyewitnesses before responding. Then, when Nehemiah arrived in Jerusalem, he embarked on a fact-finding undercover mission and did his due diligence by inspecting the wall for himself.
As leaders, it is vitally important that we deal with what is actually happening and not what we wish were happening. We can become adept at using creative metrics to hide lackluster performance, glossing over programs that aren't working, and avoiding difficult conversations. The first step toward becoming a trustworthy leader is to have and share an objective view of the facts and define reality for the team. We must resist tangling up the facts with our ego, misplacing blame, or over-spiritualizing poor performance. When we face reality and say what everyone knows but does not want to publicly acknowledge, we demonstrate a commitment to truth and instill confidence in our leadership.