Called to Ministry? Start Here.
Five steps to become a healthy minister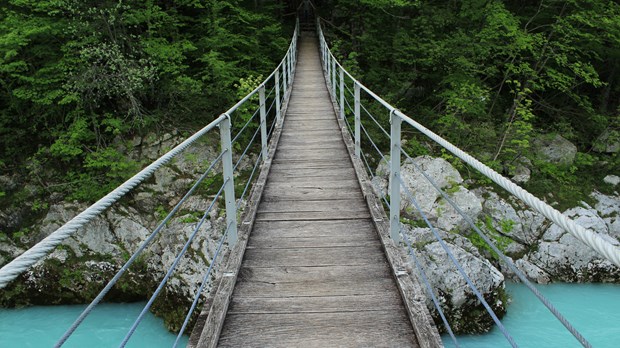 When did you know you were called to ministry?
Maybe it was one of those lightning-bolt moments that changed the way you see yourself. Or maybe it came to you through a slow building of conviction you can no longer ignore. Perhaps it was through a life-changing conversation or a quiet nudge in a corner of your mind. Maybe it's simply that you experience tremendous joy when you serve in the church and you want to find more where that came from. Whatever brought you to this point, you're convinced you have a calling to serve God and the church in ministry.
So now what?
There is no shortage of resources out there, ready to prepare you for a life of vocational ministry. You can start reading books, apply to seminaries, take a homiletics class, or start looking for open jobs at churches. But before you take any of these steps, please consider starting at a far more important place—with being, not doing.
It's easy to assume that perceiving a call to ministry automatically means you need to start looking for a job in a church—or acquiring the qualifications to do so. But in ministry, as in every area of life, God is far more concerned with who we are than with what we do. Responding to God's calling nearly always means first being, then doing.
You can start by engaging in ministry where God has already placed you. Then start preparing for your calling by thinking much bigger than simply filling a specific job (paid or volunteer) in a church. Keep in mind that ministry is far more than a job or a role. You can be in ministry anywhere. Start by being the person you are called to be, and inviting God to transform you into a minister, wherever you are.
1. Honor Your True Self
Vocational ministry does not come with a personality transplant or a magical collection of superpowers to neutralize all your shortcomings. The Holy Spirit provides power and wisdom to people in ministry, as he does to all followers of Christ. But typically that means empowering the person God has already created you to be.
Own up to who you truly are (and are not), and avoid the trap of trying to be someone else. The more you understand yourself and the ways God tends to use you, the better prepared you will be to handle the pressures of ministry without developing a hero complex or falling into a pit of depletion.
2. Welcome Transformation
God is the one who transforms humans and can make you more like Christ; you do not have the power to redeem or sanctify yourself. However, you do have the opportunity to welcome and cooperate with this transformational work. Spiritual practices like prayer, silence, solitude, intentional community, and time spent in God's Word will strengthen your resources and surround you with the armor of God. And no matter what type of ministry you engage in, you will need this.