My Mixed Feelings about Ordination
How could I know if ordination was the right step for me?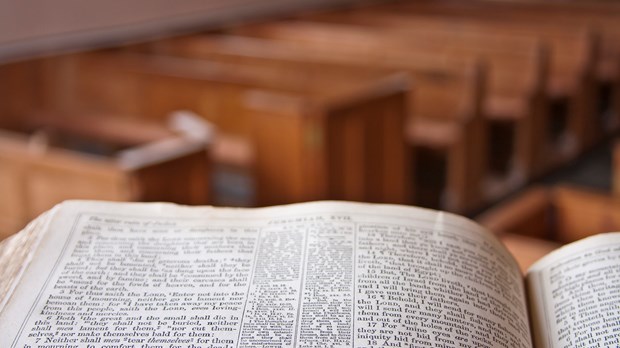 "Just call me Dad." That was the answer I always got as a child anytime I asked my dad about his job. I knew he worked at a Christian publishing company, but I didn't really know what he did every day. "Just call me Dad" was enough to quiet my curiosity for a time. Eventually, however, I discovered there was more to him.
I'll never forget the look on his face when he came in the room. My dad's work had paid for our entire family to spend a week at a Christian retreat center in North Carolina. I spent each day in a summer camp along with many other kids, some of whose parents worked with my dad. For the first time in my life I learned that my dad was a "boss" with people working for him. And with that knowledge came the temptation to use his title to my advantage. "You have to do what I tell you," I said unashamedly. "My dad is your dad's boss, which makes me your boss." Without a second to lose, my dad came in the room, interrupting our playtime, with a look on his face—a mixture of disappointment and anger.
"What did you say, Dori?" he demanded. I mumbled, repeating my words back to him. He scolded in reply, "I have always told you to just call me Dad, and that's all you need to know. That is who I am to you. And I better not ever hear you say what you just said again." I knew enough to know I was in trouble. But what I didn't know is how this scenario would repeat itself in my brain years later on countless occasions as I have wrestled with my own call to ministry, with ordination, and with titles.
A Calling Named
"I'm going to be a youth minister." Those were the words that launched my call to ministry as I uttered them to one of our youth leaders at the end of a weeklong mission trip. From that moment on I would dedicate every spare minute to learning about ministry and what it meant to be a leader in the church. Since then, countless women and men have poured into me, challenged me, encouraged me, and taught me. I have felt nothing but support from day one. The youth ministry of my church had significantly impacted my life, and my dream was to help create that experience for other students. So I interned with the youth pastor, spent my summers in ministry, and became a Ministry Scholarship Student when I went to college.
Growing up in a Southern Baptist church, I never considered any ministry outside of children, youth, or missions. I was never told that I couldn't be a pastor because I was a woman—I simply never saw a woman serving in that role or being ordained.