Leadership Lifelines: Prayer, Fasting, and Flexibility
How discipline and commitment prove essential in your leadership ministry.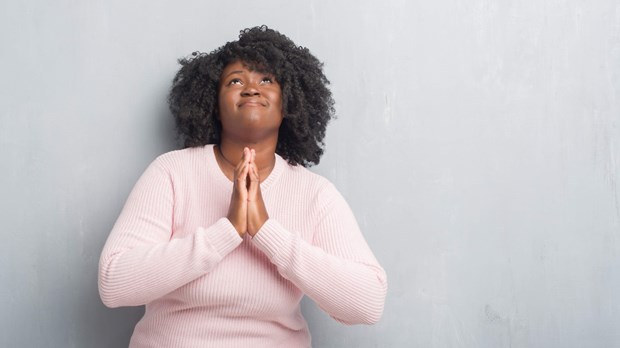 Andy Stanley said, "Leadership is stewardship, and you are accountable," while speaking to a group of leaders at Catalyst Atlanta in 2006. This quote absolutely resonated with me, because we can forget that as leaders we are responsible for our own leadership. Not only are we accountable to ourselves and those we lead, but most importantly we are accountable to the God that called us to lead.
Leadership in its most basic definition is the action or ability to lead a group or organization. Having been in leadership in education, business, the nonprofit sector, and ministry, I know all too well the truth of this statement. You are only a leader if someone is following you, so we need to give attention to how we lead, the impact of our leadership, and the health of our leadership.
Leading effectively requires discipline, and I have learned I am most effective when I discipline myself. As a leader, I have found three disciplines that help me lead well and avoid leadership pitfalls and burnout. I have used these in every area I have been called to lead. These lifelines have proven viable, having saved my life and the lives entrusted to me. Through the lifelines of prayer, fasting, and flexibility, my leadership has been enhanced in multiple ways. Albeit, prayer, fasting, and flexibility are disciplines, I consider them lifelines because of the life-giving power they have provided.
The lifeline of prayer
We know the power in prayer. We can perform a historical analysis of scripture and see many of the leaders God used were given to prayer. Prayer is what brings our will into alignment with God's will. Whether God calls us to lead in church or the marketplace, our prayer lives are essential to our success as leaders.
We recall in Luke 18:1, "Then Jesus told his disciples a parable to show them that they should always pray and not give up." Praying while leading has truly kept me from fainting. As an educational leader, I am tasked with making decisions that affect the lives of children, and I desire always to make the right decisions. Early in my educational career, there was a child who was in deep trouble in their home. I prayed daily before going to work, and the Holy Spirit allowed me to home in on this little girl. I noticed something was not quite right, and I left work with this child on my mind. I prayed for this child through the night and went to bed. The Holy Spirit alerted me that the child was being sexually assaulted. The next morning, I had a meeting with my boss and requested they investigate my concerns regarding this child. They said they would. I continued to pray for the child and the home environment. A few days passed, and my boss met me at the front door as I was about to begin my day, confirming the worst: the child had been murdered in a sexual way. I desperately grieved; it was this singular incident that made me take prayer seriously in my profession.
I continue to discipline myself to pray—the more leadership opportunities I am granted, the more intense my prayers become. Luke 18:1 speaks specifically about us not fainting. Prayer brings us into the presence of God; it is in the presence of God that we find strength and the grace to help us not faint. When I feel weary in leading, I always run to God for answers, strength, and encouragement.
If it were not for my prayer life, I would have resigned from leadership years ago. As a leader, God expects us to represent him in the earth. In the church, leaders are expected to pray. Having been called to minister to Christian leaders, I have discovered that many neglect prayer because they are busy leading. This is death to Christian leadership. I understand I must be given to prayer so that I will have the keen discernment and divine wisdom to make decisions affecting the lives of God's people. I have been leading in ministry for almost twenty years, and I have come to realize that I make costly mistakes when I am not in tune to God's will concerning his church and his people. Prayer helps me not be busy for the sake of being busy; it helps me stay focused on God ideas—not just good ideas.
As leaders, it's easy to get caught up in every Christian move that everyone else is doing. But finding out where God is working and joining God there is where our leadership thrives. Christian leaders can spend countless hours conducting programs, special services, and outreach ministries trying to "win" people to Jesus because of someone else's success or agenda, when in fact, if we earnestly pray, God may have a strategic plan for our ministry that is unique to us and our call of God. Prayer helps us hit the proverbial bull's-eye.
As a pastoral and ministry leader, it was through prayer I knew to end a ministry program because God's grace and anointing were no longer there. If I had neglected prayer, it would have rendered me ineffective, creating an unnecessary whirlwind of frustration. Prayer is the lifeline I use when those I lead come to me with problems. I don't make any major decisions without taking the matter to God first. I pray about everything because I need God's wisdom in everything. I desire to be a strong leader. I know that lack of prayer makes me weak; therefore, I don't go a week without prayer.
The lifeline of fasting
Fasting added to prayer is like giving the Energizer Bunny steroids. Even though some Bible translations have taken the word fasting out of Scripture, God has never told us to neglect it. In fact, the Word of God speaks of fasting in the same manner of prayer and giving.
The Scripture clearly tells us what to do when we fast. It lets us know we have a direct connection with God, and God will reward us in our fasting:
When you fast, do not look somber as the hypocrites do, for they disfigure their faces to show others they are fasting. Truly I tell you, they have received their reward in full. But when you fast, put oil on your head and wash your face, so that it will not be obvious to others that you are fasting, but only to your Father, who is unseen; and your Father, who sees what is done in secret, will reward you. (Matt. 6:16-18)
Leadership challenges often create an opportunity to fast for clarity and to wage war against the forces of darkness that are not visible. There have been times when I clearly discerned I was fighting forces not of this world. Recently, God called me to oversee a new ministry with great potential that was already making significant impact in the kingdom. There was an individual connected to the former leader of the ministry who appeared to want to work with me, but during the transition, I noticed an uneasiness within me whenever I was around the person. I began to pray and ask God to reveal to me if it was just me, or if there was something else going on. The person really did not appear to be doing anything different, but my discernment was heightened. As I prayed, God led me to fast, and I fasted according to Matthew 6:16-18 and Isaiah 58. For two weeks, I fasted and prayed. God began to reveal that which was hidden, and I began to follow the exact instructions given to me by the Lord. As I executed these instructions, motives were exposed, and God caused the situation to work according to his will. Everything that was hidden was brought to light. I have learned that fasting brings us into direct alignment with God's will for our leadership and for his people.
Fasting has made me more God-conscious in my leadership approach, decisions, and dispositions. I was called to lead by God, but the assignment only dictates what I should do, not how I connect to God through leadership. Regardless of the assignment, we all do our best to lead in a godly manner. Fasting increases our sensitivity to what God desires. Regularly, I designate a time of prayer and fasting to ensure I am leading how God desires me to lead. It is these times that help me to discern directional changes. There are times when we are faced with challenges with regard to the people we lead. When I sense I am agitated or irritated, those are indicators I need to talk to God about how to best lead. When decisions with people are pressing and prayer does not seem to give the necessary answers, I commit my mind and body to a fast conducive for the timing and situation. Before promotion, hiring, or termination of other leaders, I make it a matter of prayer always; when I am still not at peace about a decision, I fast.
Fasting, has given my leadership acumen a boost I can only describe as out of this world. There are times when I wonder how I can effectively do the things God has called me to do. The lifelines I have give me grace and life to do it; they have caused me to trust God, even in the scariest leadership situations.
Currently, I am facing an international leadership assignment that quite naturally scares the pants off me, but because I have prayed, fasted, asked others to pray, and sought counsel—and I am sure I am in God's will—I trust where God is leading. And I am going afraid. I have learned that fasting helps bend me in the direction of God's will that I would never have known except I humbled myself through fasting.
The lifeline of flexibility
Blessed are the flexible for they shall lead better and longer. At least, that's been my experience. When speaking with mentors and those that have been leading many years, they all have told me in one way or another, "Learn to be flexible and don't take yourself so seriously. The people belong to God and so do you—it's always up to God."
I rest in knowing God knew I was a mess when he called me, and I am grateful that God qualifies us as we walk. This helps with flexibility.
Flexibility means having the ability to bend easily without breaking, being easily modified, and possessing a willingness to change or compromise. For some leaders, the ability to be flexible can make or break one's leadership. Inflexibility in leadership can be detrimental to you, the people you lead, your church, your business, and your organization. Why? You as leader are ever changing (or should be). As we mature as individuals and in God, change is inevitable. So, when we change, our leadership should change. Being open and able to change means you are indeed flexible.
Flexibility means we should not be fighting when we must change: " And we know that in all things God works for the good of those who love him, who have been called according to his purpose" (Rom. 8:28). This scripture gives me solace in knowing it doesn't matter what happens along my journey, God is going to cause everything to work out for my good. I don't have to be stressed. Before I yielded to flexibility, I was always on "ten" and functioning like I was on steroids. I was always on edge. I thought I had to do "It." I learned that if I do what God told me to do—and He does what I cannot—then I just have to trust that all the outcomes are up to God.
The phrase I live by is, "God, I have done what I know you asked me to do. It's on you, now!" This is how I stay flexible, because it's not up to me. I live by this principle, and God has allowed me to lead awesome people in amazing ways. How incredible it has been to watch God strategically move me, people, situations, and circumstances all because I yielded to flexibility.
Flexibility makes us available for whatever God desires. It's scary to lead that way, but it's so exhilarating! I have learned when leadership get ugly and messy—because it will—God is going to still cause me to triumph, so I have no need to stress. "But thanks be to God, who always leads us as captives in Christ's triumphal procession and uses us to spread the aroma of the knowledge of him everywhere" (2 Cor. 2:14). It is refreshing to know that God through Christ will always cause us to triumph and his knowledge will be manifested in every situation.
The bottom line is, we have no reason to stress. The devil acts as a stress magnet, trying to convince us that "our" leadership is ours—it is not. God is the one who called us, placed us, and uses us if we surrender to him—and nothing promotes surrender like prayer and fasting. Be confident in knowing that Romans 8:30 declares, "Moreover whom he did predestinate, them he also called: and whom he called, them he also justified: and whom he justified, them he also glorified."
I learned my greatest flexibility in pastoral and outreach ministry. In actuality, when I remain flexible, I allow the Holy Spirit to be in control. As a Type A personality (and I am Type A in every sense), seemingly, I would be allergic to flexibility. I have to remind myself to relax and calm down, telling myself, "you cannot control that which belongs to God, so let God do what He does."
There have been times I have created a well-articulated plan for ministry. In my mind, it was flawless. And God laughed at my plans and brought His will to pass. In doing so, what God did was far better than my own plan. A few years ago, I was part of a local ministry for ministry wives and they needed a new leader for the local group. I thought it would be good for me to lead because that's what I do. They asked everyone to submit their biographies and why they would make a good leader. I received a phone call explaining that because of my background, I was not chosen. A few years later, a similar opportunity presented itself. This time, I did not apply or inquire, but subsequently was asked to consider leading—a God move. This opportunity was far better than the previous. Had I not been flexible, I would have gotten offended and disqualified myself from greater leadership. Flexibility is not our enemy; it can be our best friend.
Prayer, fasting, and flexibility all require discipline. If you want to lead well, discipline yourself in these areas, and commit to making necessary changes. Adopting lifelines, whether a person or a practice, can help you faithfully steward every leadership assignment God may entrust to you. I have learned that prayer, fasting, and flexibility are my superpowers as a leader. For yourself as a leader, finding practical things to help you lead well will always increase your leadership capacity. Discipline yourself and commit to your leadership assignment. Watch how God will use you as a lifeline.
Dr. Domeniek L. Harris is an author, speaker, educator, women's ministry leader, Bible teacher, and founder of By His Side Ministries, a multicultural, interdenominational, and international ministry for ministry wives. She is the new CEO of The National Coalition of Pastors' Spouses. She and her husband have helped establish When Pastors Pray, a ministry to address the mental health and spiritual needs of those called to the pastorate. She is a co-laborer in pastoral and outreach ministry with her husband, Apostle Brian D. Harris, at Dominion Living Ministries in Memphis, Tennessee.