Leadership Lifelines: Prayer, Fasting, and Flexibility
How discipline and commitment prove essential in your leadership ministry.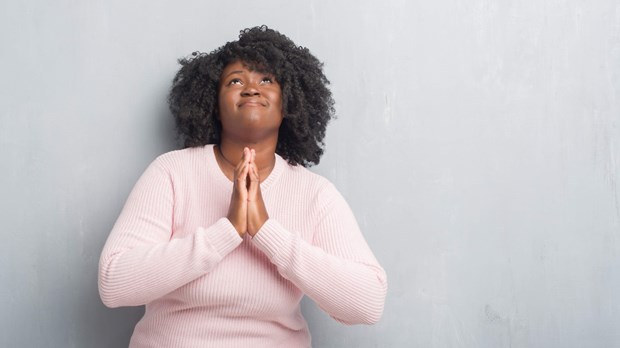 Andy Stanley said, "Leadership is stewardship, and you are accountable," while speaking to a group of leaders at Catalyst Atlanta in 2006. This quote absolutely resonated with me, because we can forget that as leaders we are responsible for our own leadership. Not only are we accountable to ourselves and those we lead, but most importantly we are accountable to the God that called us to lead.
Leadership in its most basic definition is the action or ability to lead a group or organization. Having been in leadership in education, business, the nonprofit sector, and ministry, I know all too well the truth of this statement. You are only a leader if someone is following you, so we need to give attention to how we lead, the impact of our leadership, and the health of our leadership.
Leading effectively requires discipline, and I have learned I am most effective when I discipline myself. As a leader, I have found three disciplines that help me lead well and avoid leadership pitfalls and burnout. I have used these in every area I have been called to lead. These lifelines have proven viable, having saved my life and the lives entrusted to me. Through the lifelines of prayer, fasting, and flexibility, my leadership has been enhanced in multiple ways. Albeit, prayer, fasting, and flexibility are disciplines, I consider them lifelines because of the life-giving power they have provided.
The lifeline of prayer
We know the power in prayer. We can perform a historical analysis of scripture and see many of the leaders God used were given to prayer. Prayer is what brings our will into alignment with God's will. Whether God calls us to lead in church or the marketplace, our prayer lives are essential to our success as leaders.
We recall in Luke 18:1, "Then Jesus told his disciples a parable to show them that they should always pray and not give up." Praying while leading has truly kept me from fainting. As an educational leader, I am tasked with making decisions that affect the lives of children, and I desire always to make the right decisions. Early in my educational career, there was a child who was in deep trouble in their home. I prayed daily before going to work, and the Holy Spirit allowed me to home in on this little girl. I noticed something was not quite right, and I left work with this child on my mind. I prayed for this child through the night and went to bed. The Holy Spirit alerted me that the child was being sexually assaulted. The next morning, I had a meeting with my boss and requested they investigate my concerns regarding this child. They said they would. I continued to pray for the child and the home environment. A few days passed, and my boss met me at the front door as I was about to begin my day, confirming the worst: the child had been murdered in a sexual way. I desperately grieved; it was this singular incident that made me take prayer seriously in my profession.