In his book The Crisis in Psychiatry and Religion, O. Hobart Mowrer sharply rebukes evangelical Christianity for abdicating its authority in the field of mental health. Dr. Mowrer, a clinical psychologist at the University of Illinois and a former president of the American Psychological Association, charges further that the pastoral counseling movement has assimilated psychoanalytic theory despite its empirically proven impotence.
In postulating a need to integrate psychology and religion, Mowrer calls for a new concept of psychotherapy that is based on sin guilt, confession, and expiation. This major new approach, known as "integrity therapy," views mental health in terms of personal moral or immoral behavior. John W. Drakeford has gathered the distinctives of integrity therapy under a series of postulates:
1. Integrity therapy rejects all deterministic theories which make man a victim of heredity, environment, or any other force. Every individual is answerable for himself, and exercises his responsibility in making his personal decisions.
2. Each person has a conscience which gives rise to guilt. This condition is not a sickness but a result of his wrongdoing and irresponsibility.
3. The typical self-defeating reaction to personal wrongdoing is concealment. In this secrecy, guilt throws up symptoms of varying degrees of severity, from vague discomfort to complete immobilization.
4. As secrecy brought on his trouble and separated him from his fellows, so openness with "significant others" is the individual's first step on the road back to normality.
5. The process of socialization involves a group which could be called a microcosm or small world exercising both a corrective and supportive function for the growing individual.
6. Openness by itself is not enough and the individual is under an obligation to undertake some activity of restitution appropriate to his acknowledged failure in life.
7. The only way to continue as a truly authentic person is not only to remain open and make restitution but also to feel a responsibility to carry the message of integrity therapy to other needy people [Integrity Therapy, Broadman, 1967, p. 154].
In the fall of 1969, an attempt was made to investigate the validity of Mowrer's claim that pastoral counselors conceive of mental health in secular terms and thus base their counseling on secular principles, primarily Freudian. Houston area clergy were asked to respond to forty statements (Pastoral Counselor Evaluation Inventory) having to do with integrity therapy. The sample consisted of 105 clergymen from the Protestant (Southern Baptist, Methodist, Assembly of God, Episcopal, and Pentecostal Church of God), Roman Catholic, and Jewish faiths, out of an area total of 391 clergymen.
A statistical description of each subject's positions was determined (1) by scaling his responses from one (strongly agree) to four (strongly disagree) and (2) by dividing his total score by forty (the number of items on the inventory). This quotient was called the "mean item score." A score of less than 2.5 indicated a preference for Mowrer's position, and more than 2.5, a preference for the Freudian position.
In general the study showed that the clergymen had only a slight preference for counseling principles based on integrity therapy. Favoring Mowrer's position most were clergymen from the more theologically conservative denominations—Assemblies of God, Pentecostal Church of God, and Southern Baptist. Disagreeing with Mowrer most (and thus tending to favor psychoanalytic theory) were Roman Catholic clergy. The Episcopal, Methodist, and Jewish clergy were neutral.
The most significant support for Mowrer's hypothesis came from the information gathered by a questionnaire attached to the Pastoral Counselor Evaluation Inventory. Clergymen in more than half the groups within the sample thought of mental health in Freudian terms—the ability to love and work. Six of the seven groups viewed the purpose of effective counseling as development of insight, which according to Mowrer is definitely Freudian. (Insight in itself does not necessarily lead to behavioral change.)
Mowrer's charge that clergymen are abrogating their responsibility to help emotionally disturbed people seemed supported. A surprising degree of reticence and perceived inadequacy was reflected by the finding that five out of seven believed that others (such as psychologists and psychiatrists) were better qualified than ministers to assist emotionally disturbed persons.
Evangelical pastoral and professional counselors may have second thoughts about their lack of competence when they are exposed to the thinking of certain experts within the professions of psychiatry and psychology. For example, a growing number of eminent social scientists (among them G. W. Allport, P. Bailey, J. S. Bockoven, S. De Grazia, H. Fingarette, W. Glasser, G. A. Kelly, and N. S. Lehrman) have expressed disenchantment with Freudian principles and are emphasizing the relation of moral behavior to mental health. In a speech entitled "Are Psychoanalysis and Religious Counseling Compatible?" psychologist Lee R. Steiner stated:
It is my impression from twenty years of study of where people take their troubles and why they seek out the sources they do, that the ministry makes a tremendous mistake when it swaps what it has for psychoanalytic dressing. Through the ages ministry has been the force that has at least attempted to keep morality alive. It would be a pity if, in one of the eras of greatest moral crisis, the clergy should suddenly abandon its strength for something that has no validity, no roots, and no value. It is my impression that they would do far better to cling to what they have. Judaism has endured for almost 4,000 years, Christianity for almost 2,000. Where will psychoanalysis be even twenty-five years from now?… I predict it will take its place along with phrenology and mesmerism [in O. H. Mowrer, The Crisis in Psychiatry and Religion, Princeton, 1961, p. 69].
Mowrer's emphasis on the role of guilt in interpersonal relationships finds general agreement among leading pastoral and religious counselors (see D. Belgum, Where Religion and Psychology Meet; J. S. Bonnell, Do You Want to Be Healed?; H. H. Haas, Pastoral Counseling for People in Distress; P. Tournier, Guilt and Grace; L. Weatherhead, Psychology, Religion, and Healing; C. Wise, Mental Health and the Bible). However, his stress on confession as the means of expiating the guilt has generated a great deal of controversy. Mowrer has argued that confessing one's sins to God is not enough and decries this "cheap grace" concept. Strong evangelical voices have challenged this view (see H. W. Darling, Man in Triumph, and D. F. Tweedie, The Christian and the Couch). They point out that confessing one's sins to God and receiving divine forgiveness is not "cheap"; it costs the person his very self, for it requires full self-surrender.
The most powerful therapeutic idea in the world is the realization of God's forgiveness. Many biblical promises underscore the reality of forgiveness of sin: it will be remembered no more (Jer. 31:34); it is removed from the sinner "as far as the east is from the west" (Ps. 103:12); "if we confess our sins he is faithful and just to forgive us our sins and to cleanse us from all unrighteousness" (1 John 1:9).
A frequently cited study (G. Gurin et al., Americans View Their Mental Health, Basic Books, 1962) revealed that when troubled people seek professional help, they choose clergymen more often than members of any other professional group. A firm commitment to the scriptural view of the nature of man and of Christ, the living Great Physician, will enable clergymen to minister authoritatively to the "walking wounded" who come under their influence. To enhance the effectiveness of this vital ministry we would do well to:
1. Integrate the theory and techniques of integrity therapy into the curricula of pastoral-training programs in order to provide greater balance.
2. Encourage ministers to take additional training in counseling, and to make use of recommended books and periodicals.
3. Encourage research on the relation between moral behavior and mental disorder.
4. Work for more cooperation and development of a multidisciplinary approach among the professions of medicine, psychiatry, psychology, and theology.—LOUIS O. CALDWELL, chairman, Division of General Education, Southern Bible College, Houston, Texas.
Have something to add about this? See something we missed? Share your feedback here.
Our digital archives are a work in progress. Let us know if corrections need to be made.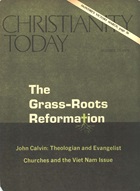 This article is from the October 23 1970 issue.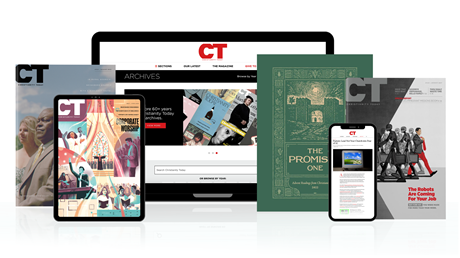 Subscribe to Christianity Today and get access to this article plus 65+ years of archives.
Home delivery of CT magazine
Complete access to articles on ChristianityToday.com
Over 120 years of magazine archives plus full access to all of CT's online archives
Subscribe Now
Focus for Pastoral Counseling
Focus for Pastoral Counseling