To prepare for my role as an invited Western observer at the 1970 theological conferences sponsored in Singapore by the World Evangelical Fellowship and the East Asia Christian Council, I read This We Believe.… Asian Churches Confess their Faith. Prepared by John Fleming, former editor of the South East Asia Journal of Theology, the compilation was published as a paperback study guide ("Occasional Papers No. 1," Taesheng Publishing House, 1968) under a grant from the Foundation for Theological Education in South East Asia.
The volume champions "a more 'Asian' and 'indigenous' expression" of the Christian faith than that imported from the West, and on the surface this emphasis has much to commend it. When one recalls transplanted denominational rivalries, the frequent orientation of missionary church life to Occidental culture, and the tremendous need to confess Christ over against every peculiarly Asian ideology that would deny man's dignity and worth, one must applaud a determination by Asian Christians to reflect to their own continent "a fellowship of diverse people united by Jesus Christ, the moral transformation of innumerable lives, the force of a Christian moral sense, and the release of many from the fear of death and bondage to demonic and life-denying forces" (p. 21).
It is curious, then, that this volume, in seeking to free Asian Christianity from Western misconceptions, proposes to reshape Asian theology in terms of neo-orthodox or existential motifs or both, inclusive ecumenical theology, and the church's direct socio-political involvement along lines that reflect contemporary neo-Protestant ecumenism. Written actually by a Scottish Presbyterian, this plea for a "more Asian Christianity" brings to mind one of J. Gresham Machen's observations almost fifty years ago when the cry came in ecumenical circles abroad for a truly Asian form of Christianity. Insofar as this called for an authentic biblical witness within the Asian cultural milieu, the plea was wholly commendable. But upon examination, Machen noted, the supposedly purified Asian theology repeatedly reflected the modernist views produced on Chicago's "south side" (that is, in the Divinity School of the University of Chicago) and in other liberal centers that were busily exporting their brand of neo-Protestantism to distant mission fields.
The wild grapes of recent Western theologizing are evident in various ways in This We Believe. There is notable diminution of the rational truth-content of revealed religion and a substitution instead of an emphasis exclusively on confession of Christ's person. There's also an openness to universal salvation, exclusion of any final wrath of God, and, despite an appeal to the Bible as a norm, indecision as to the nature of its authority. Besides these neo-orthodox tendencies in Asian ecumenism one finds also a demeaning of evangelism and conversion as the priority tasks of Christianity. Instead there is a growing emphasis on socio-political involvement and readiness to make room for non-Christian religions to the extent even of their contributing to "the interpretation of some of the basic dimensions of the Christian faith" (p. 44).
At its 1968 assembly in Bangalore, the East Asia Christian Council felt that, besides continuing consultations with Roman Catholics, it should make a determined ecumenical effort to confer also with evangelical theologians inside and outside the EACC. To make this possible, Bishop Chandu Ray (who had left the Anglican cathedral in Karachi, West Pakistan, to direct the coordinating office for Asian evangelism in Singapore after the 1968 Asia-South Pacific Congress on Evangelism) skillfully managed a plan whereby evangelical theologians met for a World Evangelical Fellowship consultation July 5–7 and then for dialogue with East Asia Christian Council participants July 8–12. Even if it changed the overall situation very little, the ecumenical dialogue was useful in that it contributed somewhat to an understanding of everyone's perspectives. Ecumenical staff wanted a statement—even if only a skeletal one—of agreements on the announced theme of "Judgment and Hope in the Gospel of Christ"; none was issued, however, when evangelicals insisted that any statement to be made should reflect disagreements no less than agreements.
D. T. Niles was precluded from attending the EACC consultation by a malignancy which claimed his life only days after the meeting's conclusion. The secretary of the consultation, Dr. E. Nacpil of Manila, stressed the essential unity of all Christians in their confession that the crucified Jesus is the risen Lord of the Church, a confession, he emphasized, over which no secondary disputes of doctrine or practice should take priority. Under questioning in a section meeting, Dr. Nacpil conceded that this confession did not for him necessarily involve either the objective truth of the bodily resurrection of Jesus of Nazareth or the external historical factuality of the empty tomb or of Jesus' bodily resurrection. In the ensuing discussion, evangelicals, whether inside or outside the EACC, maintained that to confess Jesus as risen Lord of the Church without affirming as well the historical resurrection of the crucified Jesus lacks New Testament authenticity. Ecumenical reminders that theological diversity enriches the Church's witness to the Gospel were countered by evangelical insistence that beyond certain limits such theological diversity undermines rather than builds the given unity of biblical faith.
For all that, an ecumenical leader, Dr. K. Koyama, co-chairman of the consultation, brought moving exegetical expositions of Scripture (even if interpretation was sometimes wide of evangical views); evangelical theologians would do well to share their convictions as expertly to authenticate the Gospel and not simply to emphasize the need of biblically grounded theology.
One achievement of the Asian Evangelical Theological Society during the WEF meeting was establishing a committee to consider the wisdom of a theological research and graduate study center. Ecumenical seminaries in Asia, it seems, have little evangelical faculty strength; the Theological Education Fund, moreover, has stocked seminary libraries with and subsidized the translation of mainly non-evangelical writings. Singapore as a politically open port (without visa problems) in a multi-racial, multi-lingual, and multi-religious context (with 200 existing churches of all racial identities) may offer the preferred location for such a mid-Asian evangelical theological center.
Have something to add about this? See something we missed? Share your feedback here.
Our digital archives are a work in progress. Let us know if corrections need to be made.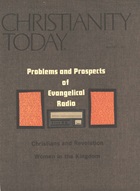 This article is from the January 1 1971 issue.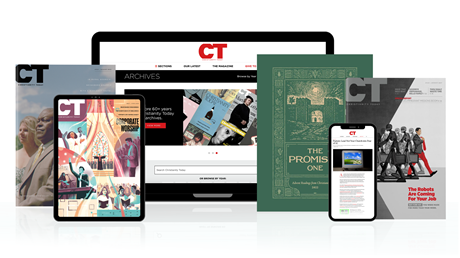 Subscribe to Christianity Today and get access to this article plus 65+ years of archives.
Home delivery of CT magazine
Complete access to articles on ChristianityToday.com
Over 120 years of magazine archives plus full access to all of CT's online archives
Subscribe Now
Toward an Asian Theology
Toward an Asian Theology