Philippines President Corazon Aquino visits Washington this month to solidify ties with President Reagan. She faces challenges at home that include stabilizing a weakened economy, ratifying a new constitution, and quieting rebellion on the Left and the Right. In large part, her government is addressing these concerns by emphasizing the need for moral and spiritual reform. She has appointed a new ambassador to the United States, Emmanuel Pelaez, who describes himself as "a missionary for Christ disguised as an ambassador." A Catholic, Pelaez has been involved in the leadership of the Philippine Bible Society and his country's branch of Prison Fellowship. CHRISTIANITY TODAY asked Brian O'Connell of the National Association of Evangelicals to interview Pelaez.
How have events in your personal life affected your Christian witness?
I served as an assemblyman and a senator. But I was careful not to mention my religion, because I was afraid people would think I was taking advantage of my faith to influence them politically. In 1982 I survived an assassination attempt. My driver was killed, and I received five bullet wounds in my back. In the hospital I realized God must have had a purpose for all of this. I began to tell people of my religious experience and its importance in my life, especially the importance of the Bible. I told the Philippine Bible Society about my feeling that a Bible in every home would strengthen our national character. I was elected to the Bible society's board, eventually becoming its president.
How did the church contribute to President Aquino's victory?
The Catholic church issued a pastoral letter in favor of clean and honest elections. It warned the people against fraud, asking them to be vigilant and to guard the ballots. When the fraud was exposed after the election, the bishops issued a letter saying then-President Ferdinand Marcos did not deserve the support of the people. That led to Cory Aquino asking the people to engage in civil disobedience.
At a subsequent rally she attracted two million people. A group of military officers, inspired by Gen. Fidel V. Ramos (now chief of staff), declared itself in open rebellion. This movement was reinforced by the bishops' denunciation of Marcos. The officers sought the help of Cardinal Jaime Sin, who called on the Christian community to protect the officers from being attacked. The people responded with Christian love, surrounding the area where the officers were staying.
Are your country's problems related to the corruption of the Marcos regime?
The greatest damage done to our country by the Marcos regime was moral. People didn't care what was right or wrong, they just wanted to make money any way they could. We must address our moral and spiritual problems. Only through spiritual development can social and economic reforms have any hope of being effective.
What will The Philippines do in the area of land reform?
In our country, the term "land reform" has taken on this connotation: The government takes the land from the wealthy and subdivides it among the poor. Aquino is not following that concept. She is following a much broader idea of reforming the land and the farmer as well. We will focus on making small, family-size farms more viable through modern farming techniques and by providing economic support that is not available now.
President Aquino emphasizes free markets, but she will also emphasize social justice. The law must be biased in favor of the poor, much like the Catholic church's teaching of preferential treatment for the oppressed.
How prevalent is Marxist thinking in the attitude of the church and government in The Philippines?
Social justice is different from Marxist thinking in this respect: Social justice emphasizes the work ethic. The poor should receive part of the profits, and they will deserve this by becoming more productive and self-reliant, and by contributing to the economy. This is where biblical principles come into play. We must help the poor become people who are righteous and have Christian love, people who will work and not be parasites.
How knowledgeable are the Filipino people about the importance of democracy?
After 15 years of martial law under Marcos, plus the culmination of events where people saw Marcos and his party try to steal the election by fraud and force, the level of awareness of the Filipino people toward democracy is quite high.
What reforms are being implemented to correct institutional problems that resulted in military brutality and corruption under Marcos?
We have replaced the leadership of the old military. Ramos and other officers have been overseeing some of the lower ranks, making sure supplies and other appropriations reach their destinations. Ramos has said that when we issue a soldier a rifle, we should also give him a Bible.
Do religious liberty tensions exist between Catholics and Protestants in The Philippines?
It has been a problem in the past. However, as Catholics and Protestants have more contact, we are realizing we can have diversity in minor matters as long as we have unity in important things, like the Bible. The Catholic leadership and the Catholic charismatic movement are placing an increased emphasis on the Bible. The charismatic movement also stresses the importance of a personal relationship with Christ. Because of these changes, relationships between Catholics and evangelical Protestants have improved dramatically.
How can American Christians help The Philippines?
We need resources that will enable us to print Bibles and put them in the hands of our people. Our people must know the Word of God, and they must live according to it.
Have something to add about this? See something we missed? Share your feedback here.
Philip Yancey
Philip Yancey is editor at large of Christianity Today and cochair of the editorial board for Books and Culture. Yancey's most recent book is What Good Is God?: In Search of a Faith That Matters. His other books include Prayer (2006), Rumors of Another World (2003), Reaching for the Invisible God (2000), The Bible Jesus Read (1999), What's So Amazing About Grace? (1998), The Jesus I Never Knew (1995), Where is God When It Hurts (1990), and many others. His Christianity Today column ran from 1985 to 2009.
Previous Philip Yancey Columns:
Our digital archives are a work in progress. Let us know if corrections need to be made.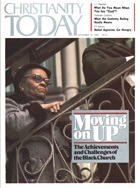 This article is from the September 19 1986 issue.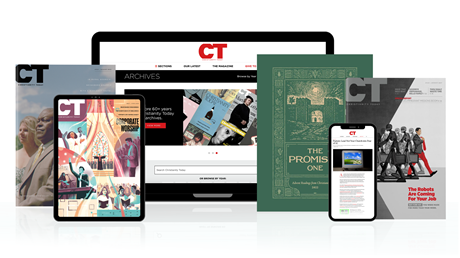 Subscribe to Christianity Today and get access to this article plus 65+ years of archives.
Home delivery of CT magazine
Complete access to articles on ChristianityToday.com
Over 120 years of magazine archives plus full access to all of CT's online archives
Subscribe Now
Philippines Ambassador Cites the Need for Moral and Spiritual Reform
Philippines Ambassador Cites the Need for Moral ...