The Aaa Guide To The Evangelical Heartland
Mine Eyes Have Seen the Glory: A Journey into the Evangelical Subculture in America, by Randall Balmer (Oxford, 246 pp.; $19.95, hardcover). Reviewed by Lyn Cryderman.
Ever since Newsweek magazine designated 1976 as the Year of the Evangelicals, politicians, journalists, authors, and assorted pundits have been trying to figure out who the evangelicals are.
Usually, the confusion is obvious. Watching the President try to woo evangelicals away from Pat Robertson in the early stages of the 1988 presidential campaign was almost high comedy. The Episcopalian from Texas never seemed to understand that the evangelicalism of his opponent was not the same evangelicalism as that of either Billy Graham or Jerry Falwell.
But don't blame Mr. Bush. Our own unsavory tendency toward factionalism presents the uninitiated onlooker with a fairly muddied corporate image. We're evangelical and something else. Some of us are Pentecostal; others are charismatic; many believe the Bible is without error; some don't; a few worship in churches that use incense and follow a liturgy; most go by the name Baptist preceded by one of several adjectives that further cull the flock. If we're not exactly sure where to place the theological and cultural boundaries of evangelicalism, how should we expect outsiders to do it any better?
On The Glory Road
Though not a true outsider, historian Randall Balmer has come up with a delightful way to describe "the evangelical subculture." In Mine Eyes Have Seen the Glory, he infuses a first-person, pop-journalism style with enough scholarship to make it both respectable and fun to read. Balmer's strategy for discovering evangelicalism is to exit the four-lane expressways connecting Southern California, Wheaton, Lynchburg, and Washington, D.C., and head down the back roads.
Along the way, he makes 11 stops: Chuck Smith's Calvary Chapel; Dallas Theological Seminary; on location with a Christian filmmaker; a charismatic enclave in Phoenix; Jack Wyrtzen's Word of Life camp in the Adirondacks; the 1988 presidential caucus in Iowa; Voice of Calvary Ministries in Mississippi; the Christian Booksellers Association's annual convention; an Episcopal mission to Native Americans; a camp meeting in Florida; and a Christian commune in Oregon. At each stop he interviews most of the principals and their followers, interjecting his own criticisms along the way.
The book became a pilgrimage of sorts for Balmer, who teaches in the religion department at Columbia University. One gets the impression from his prologue that Balmer, born and raised in a fundamentalist environment, "went liberal." And yet, like many ex-fundamentalists, he can't hide his fondness for much of his fire-and-brimstone upbringing. This, no doubt, accounts for a generally positive tone throughout the book, even in places that go begging for the author to push his subjects a bit more. (Some seem almost flawless.) My hunch is that Balmer rather enjoyed singing "Kum Ba Yah" with the scrubbed-clean kids at Schroon Lake, and had the song leader ordered up a few verses of "Just as I Am," the author might have had a chance to rediscover the altar call.
Balmer's absence from the evangelical scene gives the book a refreshing naïveté. For example, few evangelicals have heard of Phoenix faith healer Neal Frisby, and fewer still, after learning about him, would consider him theologically or culturally evangelical. And although Balmer allows for some distance between Frisby and most evangelicals, he draws a parallel that accurately describes a disturbing tendency about the movement:
"Frisby is a good example of an evangelical figure who gathers a following because of his charisma and his claims of healing power. At the same time, Frisby, who elevated himself to the status of prophet, was accountable to no one; because of the freakish twists in his theology, moreover, erstwhile followers became disenchanted and left."
Of course, we know that happens all too frequently. But for some reason we let men like Frisby yammer away—often over satellite networks—so that some people, perhaps even the president of the world's most powerful nation, might tune in and think that that is what evangelicalism is all about. Balmer considers such latitudinarianism paradoxical, given evangelicals' tendency to expel or censure any who exhibit "the slightest deviation" from orthodoxy.
Home Movies
If Balmer's composite portrait of evangelicalism is somewhat impressionistic, it is nonetheless accurate. His rehearsal of the divisions between charismatic/Pentecostal constituencies and those more committed to a classic Reformation-inspired theology is clear, succinct, and helpful. He correctly (and generously) recites the origin of the liberal/conservative demarcation. He identifies inerrancy as, perhaps, the single most-cherished doctrine uniting virtually everyone who goes by the evangelical label. And he cautiously explains evangelicals' general avoidance of anything that might be considered a social gospel, while at the same time choosing to become active in many social issues through an identification with and support for the Republican party. He has us pegged pretty well.
While it would be easy to quibble over his choice of subjects—I would have substituted an evangelical college for the filmmaker, and it seems odd the author didn't spend a week or so on the road with one of the hundreds of evangelists who still conduct revival meetings—Balmer's "journey into the evangelical subculture in America" took him to most of the right places. To the evangelical reader, reading the book will be like inviting friends over to watch home movies. And the others who can only watch from the window will no doubt find themselves wishing they could move a little closer to the screen.
Women And The Collar
Women in Ministry: Four Views, edited by Bonnidell Clouse and Robert G. Clouse (InterVarsity, 250 pp.; $9.95, paper). Reviewed by Kristine Christlieb, who teaches writing at Indiana University, South Bend.
Perhaps no issue better illustrates how men and women of good will can sincerely and genuinely disagree than that of the role of women in our churches. Women in Ministry: Four Views does an exceptional job of drawing out the diversity of opinion on this topic. Editors Bonnidell and Robert G. Clouse, both professors at Indiana State University, she in educational psychology and he in history, have brought together four authors who care deeply about this issue. All except Robert D. Culver, a former minister and professor, have authored books in the area.
This volume is organized to reveal the spectrum of opinion about women in ministry—from Robert Culver's defense of a traditional approach to Alvera Mickelsen's "egalitarian view." Susan Foh, the author of Women and the Word of God: A Response to Biblical Feminism, and Walter Liefeld, professor of New Testament at Trinity Evangelical Divinity School, occupy the middle of the spectrum with Foh presenting a more conservative position than Liefeld. Following each contributor's article, the other three contributors are given an opportunity to respond. All four authors address the relevant controversial biblical passages.
Culver opens the forum by focusing on the tradition Paul established regulating how women could be involved in public worship and ministry. In Culver's view, Paul limits women's participation in public worship to recitation of prayers, singing of hymns, and playing instruments. Women cannot hold positions of authority over men; instead, they should avail themselves of the "innumerable avenues of service … within the biblical limits of the tradition of male authority." Culver does warn against an over-rigid application of the biblical tradition; but these moments of generosity are cancelled out by slips into condescension. For example, he tries to frighten number-conscious church leaders with the unsupported prediction: "Put the women in charge and before long you have a women's church; the men simply stop attending."
Susan Foh sees three principles in Scripture: (1) Men and women are ontologically equal; that is, they are both created in the image of God, and both have the same relationship to nature (to fill and exercise dominion over it); (2) women have a subordinate role in the church and in marriage; and (3) the unity of the body of believers and the oneness of husband and wife harmonize and balance the first two principles.
Foh believes women can be ordained to the diaconate, but they cannot be ordained elders or pastor-teachers. She argues that women cannot be ordained to the latter offices because "(1) the man was created first and (2) the man was not deceived but the woman was." However, Foh believes women can teach men privately and in Sunday-school classes as long as the authority of men is not undermined. Foh's position appears to grow out of her commendable desire to confront squarely the scriptural commands and maintain the dignity and gifts of women.
Walter Liefeld sees no difficulty in ordaining women, because "the New Testament church did not ordain people to positions of authority, but designated people to ministries of service." Since the New Testament model for leadership is servanthood, not the exercise of authority, women should be allowed to function without restriction in leadership roles, including that of elder. Liefeld's explanation of 1 Timothy 2 where Paul prohibits women from having authority over a man is not very satisfying. Liefeld is to be commended, however, for maintaining the most civilized tone of the four contributors. His gentle presentation was in itself persuasive. Both Foh and Culver mention it in their rebuttals.
Alvera Mickelsen, who edited the helpful volume Women, Authority and the Bible, rests her position on a distinction between the Scripture's highest standards—for example, Jesus' statement of the Golden Rule, which summed up the Law and the Prophets—and regulations that are culturally bound—such as greeting one another with a holy kiss. Thus Paul's principle that in Christ there is no male or female takes precedence over other prohibitions related to women and ministry.
Mickelson's position seems similar to F. F. Bruce's belief that in the interpretation of Pauline passages, the one "which runs along the line of liberty is much more likely to be true to Paul's intention than one which smacks of bondage or legalism."
Nearly every evangelical congregation is struggling to come to consensus on women in ministry. This volume would serve as an excellent text for a comprehensive survey of the most prominent views and could be the starting point for an informed discussion. No matter what one's position, this volume is sure to be challenging.
Celebration Of Joy
G. K. Chesterton and C. S. Lewis: The Riddle of Joy, edited by Michael Macdonald and Andrew A. Tadie (Eerdmans, 304 pp.; $18.95, hardcover). Reviewed by Pat Hargis, assistant professor of writing and literature at Judson College in Elgin, Illinois.
One of the most profound intellectual influences on the young C. S. Lewis was G. K. Chesterton. Comparison of their respective writing styles and effectiveness as Christian apologists reveals significant affinities. In fact, one could well argue that the mantle of Chesterton passed on to Lewis almost immediately following Chesterton's death in 1936. While G. K. Chesterton and C. S. Lewis: The Riddle of Joy does not pursue their relationship systematically, it makes important suggestions and offers significant contributions to the literature on both Lewis and Chesterton.
The book does not pursue the matter systematically because it is a collection of essays that grew out of a 1987 conference on Lewis and Chesterton held at Seattle Pacific University. But the selection and arrangement of the material creates a strong sense of unity and development—results not easily obtainable in conference proceedings. The volume begins and ends with essays that discuss both Lewis and Chesterton. The first, by Catholic author and lecturer Christopher Derrick, deals with their ability to "translate" the Christian faith into the modern vernacular; the last, by David Leigh, a Jesuit and director of the honors program at Seattle University, explores the similarities in their autobiographical accounts of their conversion experiences. In between this fine start and finish runs a series of essays shifting from one man to the other (with one more essay treating both).
One might imagine that this method would create a sense of distraction, but the change of pace is actually pleasing. And the editors have achieved unity in the book by arranging the material into five sections: (1) biographical reflections, (2) literary assessments, (3) considerations of social thought and action, (4) analysis of apologetics, and (5) areas in which the writings of Lewis and Chesterton are still remarkably pertinent.
With respect to Lewis, two of the essays are particularly notable. Thomas Howard, professor of English at Saint John's Seminary, offers an excellent perspective on Lewis's literary achievement, and he produces the most stylistically appealing of the essays. He gives Lewis high praise: "I am perfectly happy to be on record as saying that virtually every line he wrote, fiction or argument, is as timely now as the day it was written. It is timely because it is all true."
Writer and philosopher Peter Kreeft affirms Howard's judgment in a fine discussion of Lewis's attempt to demonstrate God's existence as an "argument from desire." Kreeft traces Lewis's use of the argument in various contexts, clarifies the tradition behind the argument, and defends it (and Lewis) against some recent objections by John Beversluis and others. But perhaps most significantly, while primarily treating Lewis and the argument, Kreeft also manages to do apologetics.
On the side of Chesterton, two pieces are also particularly worthy of comment. (In fact, on the whole the Chesterton portion of the book is better than the Lewis portion.) Ian Boyd, the editor of the Chesterton Review, provides an overview of Chesterton's life and work that draws together the periods before and after his conversion to Roman Catholicism in 1922 and also explores the realities behind the legendary Chesterton. And Jay Corrin, the author of G. K. Chesterton and Hillaire Belloc: The Battle Against Modernity, lays out Chesterton's somewhat obscure economic philosophy (Distributism) in a remarkably clear-headed fashion, arguing that many are now rediscovering the lasting value in what has typically been treated as a hare-brained, futile scheme upon which Chesterton wasted his time.
Though some of the essays may be too specialized for the general reader (and one—a very fine one—will be all but unintelligible to readers not initiated into the cult of modern literary theory), all are valuable and provide fresh insights into two of the most helpful Christians of the twentieth century.
Have something to add about this? See something we missed? Share your feedback here.
Our digital archives are a work in progress. Let us know if corrections need to be made.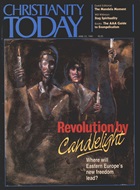 This article is from the April 23 1990 issue.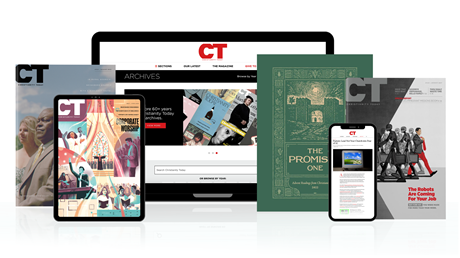 Subscribe to Christianity Today and get access to this article plus 65+ years of archives.
Home delivery of CT magazine
Complete access to articles on ChristianityToday.com
Over 120 years of magazine archives plus full access to all of CT's online archives
Subscribe Now
The AAA Guide to the Evangelical Heartland
The AAA Guide to the Evangelical Heartland