POLAND
Abortion Law Debated
In spite of strong debate, the Polish legislature, under heavy pressure from the Roman Catholic Church, is moving toward banning abortion. Some 600,000 to 1 million abortions are performed each year in Poland, giving it one of the world's highest rates of abortion.
This fall the Senate approved, by a 50-to-17 vote, legislation that provides jail terms of up to two years for doctors who perform abortions. The lower house postponed action on the measure until after Poland's November 25 elections.
Both leading presidential candidates, Solidarity chairman Lech Walesa and Prime Minister Tadeusz Mazowiecki, have taken positions opposing abortion. Both are Catholics and have said they will not oppose the views of the church on the issue. But demonstrations have been held in opposition to the proposed new law. And opinion polls show a majority of Poles oppose it.
ROMANIA
Evangelical Alliance Meets
Four thousand evangelical believers gathered in Romania's government palace hall in Bucharest on October 18–20 for the first general assembly of the Romanian Evangelical Alliance. The alliance, formed last March, elected Paul Negrut, pastor of Oradea Second Baptist Church, as its president.
During the assembly, a ten-member delegation of alliance spokesmen met with Romanian President Ion Iliescu. The group urged Iliescu to broaden religious freedoms and asked that evangelicals be given access to state television and publishing facilities, similar to privileges already afforded the dominant Romanian Orthodox Church.
The Alliance includes the Baptist Union, the (Plymouth) Brethren Assemblies, the Lutheran Evangelical Church, the Evangelical Church of Romania, the Pentecostal Church, and the Lord's Army (the evangelical wing of the Orthodox Church). Negrut estimates the bodies in the alliance represent some 3 million evangelicals in the country, a number that has grown from half a million last spring.
SOUTH AFRICA
Black, Mixed Churches Join
The black and mixed-race branches of South Africa's Dutch Reformed Church (NGK) have merged, creating one of the largest church bodies in southern Africa. The new Uniting Reformed Church in Southern Africa, counting 1.5 million members, was formed as a bold repudiation of apartheid, which had forced the split of the bodies from the NGK over a century ago.
The union was approved in early October, despite strong opposition within the white parent church and from conservatives in the merging bodies. Some pastors expressed fear that financial support from the NGK for the black congregations may be cut off. The NGK has not commented on the merger.
At the heart of the unifying action was the adoption, by both bodies, of the Belhar Confession, the mixed-race church's 1986 declaration that apartheid is heresy and sin. The Uniting Reformed Church's first synod will likely occur in the middle of next year.
BIBLE SOCIETIES
Needed: 3,000 Translations
Diminished Bible reading and study and neglect of Scripture by Christian missions are the concerns that brought together a dozen Bible-translation and -distribution agencies for a first-ever meeting. Representatives from the United Bible Societies, Open Doors, Wycliffe Bible Translators, the Bible League, the International Bible Society, Living Bibles International, and other groups gathered in England in October. Together they called on Christians worldwide to give higher priority to Bible work, while promising greater cooperation among themselves.
In two joint statements, the agencies said neglect of Bible translation and distribution poses the danger "of seriously undermining the church's reliance on God's Word for teaching and guidance." They noted that more than 3,000 languages still do not have Scripture translations. They also pledged to develop pilot projects to reach nonliterate peoples in Ethiopia and the Philippines.
PEOPLE AND EVENTS
Briefly Noted
Founded: Crossway Books Ltd., the British counterpart of Good News Publishers' U.S. division. Chairman of the new company is Fred Catherwood, vice-president of the European Parliament and an active Christian leader in England.
Retired: James Franks, Sr., founder and former president of International Aid Inc. of Spring Lake, Michigan. He is replaced by Ralph Plumb, formerly of World Vision.
Still missing: Missionary John Tarzwell, who was abducted in Pakistan on November 1, 1989. The Canadian was working with the Christian relief agency SERVE (on loan from Operation Mobilization) when he disappeared.
Unchanged: The constitution of Nepal, with regard to religious freedom. Despite reforms allowing for multiple political parties, the country remains officially a Hindu nation. Conversion remains illegal. One new constitutional paragraph does grant established religious groups the right to hold property.
Died: Pioneer missionary physician Carl K. Becker, who served for 45 years with Africa Inland Mission; he did extensive work with leprosy patients in Zaire. He was 96.
Counted: China's population, 1.113 billion, according to the most complete census in the country's history. The government declared its strict population-growth policy a success, limiting growth to 1.47 percent per year.
Referendum Roundup
Voters faced a variety of issues on ballot initiatives. Here is a sampling of the results.
Abortion: In Oregon, both a measure requiring parental notification before a minor's abortion and one banning most abortions in the state were defeated. In Nevada, a measure codifying Roe v. Wade into state law was passed, allowing abortions during the first 24 weeks of pregnancy. In California, a prochoice "reproductive rights" measure failed.
Environment: Despite heavy campaigning by Hollywood stars, California's "Big Green" initiative to battle air, water, and agricultural pollution was defeated. A measure to require recyclable packaging for commerical products also failed in Oregon.
Homeless: District of Columbia voters turned thumbs down to reinstating a city law stating all homeless people have a right to shelter.
Drugs and alcohol: California rejected two proposals to raise taxes on beer, wine, and hard liquor. Alaskans voted to recriminalize possession of marijuana, which had been legal since 1975.
Education: Oregon voters rejected a "school choice" measure that would have provided a tax credit for parents to use at any school, including church-related ones.
Gambling: Nebraska voted against legalizing video slot machines. New Jersey voted to allow Sunday horse racing and live telecasts of horse races to casinos. North Dakota killed a measure to allow electronic and video gaming devices in bars and liquor stores.
Gun control: Florida approved a three-day waiting period before handgun purchases.
Have something to add about this? See something we missed? Share your feedback here.
Our digital archives are a work in progress. Let us know if corrections need to be made.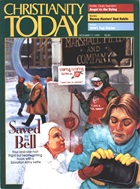 This article is from the December 17 1990 issue.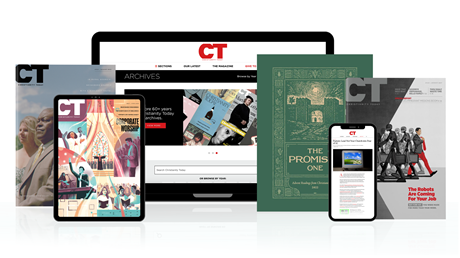 Subscribe to Christianity Today and get access to this article plus 65+ years of archives.
Home delivery of CT magazine
Complete access to articles on ChristianityToday.com
Over 120 years of magazine archives plus full access to all of CT's online archives
Subscribe Now
World Scene: December 17, 1990
World Scene: December 17, 1990