The world's largest religious broadcasting network faces yet another round of criticism and a lawsuit by former employees.
As the Tustin, California-based Trinity Broadcasting Network (TBN) has grown to become the world's largest owner of television stations (over 200 worldwide), so has the popularity of TBN president Paul Crouch. Some 25 million people have access to TBN programming via public airwaves, and millions more have access through cable. But with his growing popularity—or perhaps because of it—Crouch has plenty of detractors.
Crouch and TBN were the focus of a major inquiry conducted by the ethics committee of the National Religious Broadcasters (NRB) beginning in 1988. A statement on the investigation said the NRB did not have sufficient evidence to terminate Crouch's membership (CT, Mar. 5, 1990). But in another, somewhat curious statement released later, the NRB said its ruling should not be interpreted as an exoneration, implying the complaints might have merit.
Not long after, Crouch withdrew from the organization. According to the Los Angeles Times, he told his viewers, "I don't need the NRB poking around their nose in my business. Brothers sometimes persecute brothers.… I've been persecuted by the NRB, and I resigned from the NRB because of it."
The latest action against TBN came in August in the form of a lawsuit filed by three former ministry employees. Ruth Ward, her husband, and her son were fired earlier in the summer. According to the suit, Ruth Ward was let go because she questioned the TBN practice of categorizing full-time ministry employees of the organization as contract laborers. This, she claims, enabled the ministry to save money by not paying employee benefits and employment taxes.
The suit alludes to other questionable TBN practices, including the ordination of network station managers for the purpose of gaining a tax advantage, whether or not they perform ministerial duties. (One of the complaints to the NRB implies that a TBN station manager was not a Christian. The suit also claims Ralph and Bruce Ward were fired merely because of their familial relationship with Ruth Ward.
The suit is consistent with the picture painted of TBN in the seven formal complaints filed with the NRB ethics committee, as well as in the countless others registered informally with various sources.
Collectively, the complaints describe an organization in which people and principles seem secondary to Crouch's vision for an expanded ministry. They also allege mistreatment of employees, and ethical and financial improprieties.
One of the complaints was filed by NRB board member Ray Wilson. It alleges that in 1975, Crouch, while working for a Christian television station, sold contracts for air time at half the normal rate, deliberately putting the station in a financial bind. Soon after, according to the complaint, Crouch launched a competing station, his first. Another complaint filed with the NRB ethics committee alleges that a TBN-owned station in Tacoma, Washington, was guilty of sex and age discrimination.
TBN referred CT's inquiries to Washington, D.C., attorney Colby May. May noted that only one of the seven complaints to the NRB came in the form of an affidavit. He said the content of the complaints consisted by and large of lies and misrepresentations. May categorically denied the charges registered by Wilson, claiming Wilson had no evidence to substantiate his case.
May said TBN station managers routinely perform such ministerial duties as counseling and leading Bible studies, and that the ministry's practice of ordaining the heads of these "churches of the air" was within IRS regulations. As for the allegation that a non-Christian was ordained, he said he had an affidavit from the man in question, testifying to his Christian faith.
May alleged that most of the opposition to TBN can be traced to Texas media consultant Keith Houser, who filed a complaint with the NRB. Houser claims, among other things, that Crouch acted unethically to take over a station in Poughkeepsie, New York, in the early 1980s. Civil litigation initiated by Houser against TBN is pending. May maintains Houser has spearheaded an anti-TBN effort during which he has misrepresented the truth to the press and others. May noted that Houser appealed his case to the FCC and lost. He predicted Houser would also lose the civil case due to come to trial in January.
Intent On Growth
It is no secret that Crouch is passionate about expanding his network. He wrote in one ministry newsletter, "The fact that TBN programming can be seen by over one billion souls is not enough! We will keep taking back the airwaves [from the secular world] until Jesus comes!" One point Crouch concedes to his detractors: He admits that in the past he has prayed for God to kill anyone who stands against TBN.
Despite the flurry of accusations, it has yet to be proved that Crouch has done anything illegal. Alan Glasser, attorney for the FCC, said TBN is "in compliance with [FCC] rules and regulations." Still, the complaints continue. It remains to be seen whether research currently being conducted by a recently formed special investigative unit of the Cable News Network will produce anything of substance.
Concerns Of Accountability
It is well known that for years there were rumblings among NRB members regarding Crouch. But the organization's inquiry produced no wrongdoing. NRB president Jerry Rose said the NRB ethics committee simply did not have the financial and human resources to do the investigating needed to determine whether Crouch is in fact guilty as charged or a victim of unusual maliciousness. But Rose, who is also president of WCFC-TV in Chicago, conceded he is cautious in dealing with Crouch.
Rose said that a few years ago, after hearing that Rose's station was having financial difficulties, Crouch called him offering help. Rose said he quickly discovered "the bottom line was not simply help, but a desire for a merger." Rose declined the assistance. He said his station does not carry TBN's flagship show because he is concerned that Crouch would use it as an opportunity to build donor support and start a competing station.
The most fundamental issue raised by critics of TBN concerns accountability. Because of the organization's structure, had it not pulled out of the NRB, it would have been asked to leave. (Regulations established by the organizations' Ethics and Financial Integrity Commission exclude ministries whose boards are dominated by family members or employees.)
Crouch was once accountable to the Assemblies of God, in which he is ordained. But he gave up his ministerial credentials several years ago. He has written in his newsletter that he is answerable not to any organization, but only to the "Body of Christ."
Competing Organization?
Not long after leaving the NRB, Crouch said in his newsletter that he was resigning from every "man-made" organization. But he has apparently changed his mind, based on his participation with a new organization, Christian Broadcasters International (CBI).
Among those involved with the new group, there are differing stories as to who took the initiative in its formation. According to TBN spokesman May, former NRB executive director Ben Armstrong and Armstrong associate Muzzam Gill approached Crouch with the idea.
But NRB president Rose said this was "in direct contrast" to what Armstrong told him. Rose said that at the annual convention of the European Religious Broadcasters, held in Bawtry, England, in June of this year, Armstrong said Crouch had approached him (Armstrong) about heading up the new organization. Rose said that during a telecast, Crouch had earlier invited Armstrong to head up the new group.
During the NRB's 1990 convention in February of this year, both Crouch and Armstrong attended a meeting at which the proposed new organization was discussed. The two also hosted a seminar on the topic at this year's National Association of Evangelicals convention. But at times Crouch has apparently attempted to play down his involvement.
At the Bawtry meeting, according to Rose, TBN sponsored a banquet at which the information on CBI was featured. Said Rose, "When Paul Crouch got up to speak, he turned to Muzzam Gill and said, 'I like what I'm hearing. What's the name of this again?' " According to TBN's May, Crouch has not put any money into the effort beyond membership dues. But Armstrong told CT the organization had not evolved to the point of having members, or even a constitution. And Rose said Armstrong told him that Crouch had provided seed money for the effort and had paid for flights of key CBI organizers to the Bawtry meeting.
"As far as I'm concerned," said Rose "[CBI] is owned and controlled by Paul Crouch." He added, "I spent an entire year protecting TBN from being kicked out of NRB, to make sure they were dealt with in a fair, objective way. I'm just not of the mind to let [the inconsistencies surrounding CBI] go unchallenged."
The relationship between Armstrong and Crouch has raised questions in the past. Armstrong attended a supposedly private meeting of the NRB ethics committee in September of 1988 that was called to discuss allegations regarding Crouch. Among those present was Scott Fagerstrom of the Orange County Register. (Fagerstrom was asked to leave when new information was presented.) Fagerstrom claims that within a few days of the meeting he got a call from Phil Little, a private investigator working for Crouch. Fagerstrom said Little told him that Armstrong had informed Crouch about details of the meeting. Armstrong denies he contacted Crouch. And Little told CT he has never called Fagerstrom.
In any case, Rose said there is virtually no chance of the NRB's having any kind of relationship with CBI. As of now, Rose believes the organization exists primarily to allow Crouch, with Armstrong's help, to achieve the perception of accountability and to expand his ministry overseas.
Those who have had either positive or negative associations with TBN know where they stand on the ministry. To those on the sidelines, the picture is still unfolding. Various court proceedings and investigations will very likely help the Christian public determine what they should think about the world's largest Christian television network.
Have something to add about this? See something we missed? Share your feedback here.
Our digital archives are a work in progress. Let us know if corrections need to be made.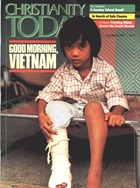 This article is from the October 8 1990 issue.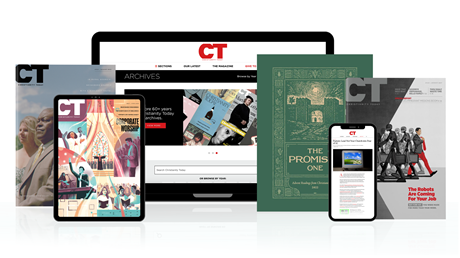 Annual & Monthly subscriptions available.
Print & Digital Issues of CT magazine
Complete access to every article on ChristianityToday.com
Unlimited access to 65+ years of CT's online archives
Member-only special issues
Subscribe
TBN: Growth Has Bred Criticism
TBN: Growth Has Bred Criticism