After decades of looking heavenward, Christians on this changing continent are successfully flexing their political muscles.
Over recent decades in Africa, the political climate has never been calm. The excitement of independence from the European colonial powers in the early 1960s was quickly quenched, by the rise of ruthless military dictators and iron-fisted, one-party regimes, giving way to crumbling economies, poverty, and infighting among fellow citizens.
"We cannot think about Africa without shedding tears," says Panya Baba, president of the Lagos, Nigeria-based Evangelical Church of West Africa (ECWA).
But while the political and economic environment seems to be gloomy in many portions of the continent, such factors have served as a breeding ground for a new wave of evangelical influence in the politics of Africa.
The Christian Political Wave
Evangelical involvement in politics is a recent phenomenon. Early evangelical missionaries from Europe and North America discouraged their African converts from participating in politics. The understanding was that political liberation was "of this world," and Christians should focus on the kingdom of heaven.
But as African evangelical leaders have gradually taken over the churches and church organizations on the continent, they have stressed that it is critical for churches to speak up for the economic and political well-being of the people. Otherwise, they say, the message of the church will become irrelevant.
"As Christians, our eyes have been opened and we have found that we are living in this world," says Baba, who confesses that until recently, evangelicals in Africa were jittery over political involvement.
Another bitter realization that has hit African evangelicals is the fact that missionaries are often asked to flee quickly when African political systems fail, leaving the local people to suffer the consequences.
Late last year, when mass demonstrations against Zaire's military dictator Mobutu Sese Seko ignited anarchy in that large central African country, many evangelical mission agencies withdrew their personnel. Their lives were allegedly in danger, but the 40 million Zairean citizens—many of them professed Christians—remained amid the mayhem.
More recently, when young military officers in Sierra Leone's army, frustrated by the government's apparent indifference to the country's problems, marched on President Joseph Saidu Momoh's residency and drove him out of power, Momoh and many missionaries fled.
"Even doctors and nurses in essential services left at a time when nationals needed them most," says Crispin Cole, general secretary of the Evangelical Fellowship of Sierra Leone (EFSL). Said another African church leader, who asked to remain unnamed, "As Africans, we have nowhere to go. We die here. We therefore have to solve our national problems."
A Prescription For Healing
African evangelicals are speaking up about their national problems and actually taking up frontline positions in the call for change. Their involvement varies from monitoring a peaceful election in Zambia, to condemning racism in South Africa, to supporting a military coup in Sierra Leone.
Zambia has been cited by the international media and political analysts as having had one of the most successful political transitions recently in Africa. Media reports, however, have underplayed the role of the Christian community in the whole process.
The mammoth prodemocracy rallies, which helped usher a new, democratic government into Zambia, began with prayer and Bible reading. Frederick Chiluba, who led the democracy movement, was spotted at several prayer meetings at an Assemblies of God church in Lusaka, the country's capital. Evangelicals and other Christians from the mainline denominations gathered in churches, schools, and public halls for similar all-day and all-night prayer meetings.
During the election itself, the offices of the Evangelical Fellowship of Zambia (EFZ) became the headquarters for an independent election-monitoring group created by the churches. Some 3,600 church leaders and laypeople in all parts of the country sat up late into the night, making sure the elections were not rigged.
Chiluba got 85 percent of the votes, and Kenneth Kaunda, who had ruled Zambia for 27 years, was removed (CT, Mar. 9, 1992, p. 62). "I have said it before, and I will say it again, 'It is God who gave us the victory,' " said Chiluba recently (CT, Dec. 16, 1991, p. 70).
In other African countries, the democratization process is at various stages of development.
• In Kenya, President Daniel arap Moi finally succumbed to local and international pressure and allowed the formation of opposition parties. Evangelicals have taken up key positions in both the ruling party and its opposition, the Forum for the Restoration of Democracy (FORD), which is challenging Moi in an election, the dates of which are yet to be announced.
• In Nigeria, the military ruler, Ibrahim Babangida, has engineered a process in which power will be handed back to an elected government early next year. Baba, a Nigerian, told CHRISTIANITY TODAY that in the past, the "wrong" people were elected to power in Nigeria while well-intentioned Christians kept away from politics. These power-hungry individuals quickly looted Nigeria of its wealth without improving the living standards of the country's 120 million people.
"We are now encouraging mature Christians to run for office," Baba told CT. At least 75 Christian individuals are seeking office in the country's Senate and House of Representatives.
• In Ghana, the country's 15 million people are bracing for an election later this year. A new government is expected in January. Christians in Ghana have not only participated in drafting the new constitution but are also being challenged to seek government office.
"The days when Ghanaian Christians were so heavenly minded that they were of no earthly use are gone," says David Hammond, general secretary of the Bible Society of Ghana and a member of the Consultative Council that drafted the new constitution.
• In South Africa, the evangelicals made a deliberate decision in May to get involved in the fragile peace initiatives. "It is vitally important that South African evangelicals become involved in the process of negotiation, which will determine the future of South Africa," said a statement issued after the May conference of the Evangelical Fellowship of South Africa (EFSA).
More recently, another group of evangelical and charismatic, churches publicly confessed their failure to condemn apartheid in the past. The International Fellowship of Christian Churches (IFCC), which has a membership of at least 600 church groups in South Africa, asked for forgiveness for indifference concerning the evils of the system that allowed a white minority to rule the black majority.
Led by its general secretary, Hugh Wetmore, the EFSA is not only organizing prayer for South Africa but is also holding meetings with the different parties that are negotiating at the currently suspended Convention for a Democratic South Africa (CODESA).
EFSA has written to President F. W. De Klerk challenging him to reconvene the meeting with the African National Congress and the other parties.
A Christian-Backed Coup
In Sierra Leone, the evangelical cause for political change has taken an unconventional twist. Evangelicals in this poverty-stricken West African state have publicly expressed their support for a military coup. Cole of EFSL joined leaders of the ecumenical Council of Churches of Sierra Leone and the Catholic Secretariat in pledging support for the country's new head of state, Valentine Strasser, a 27-year-old army captain who deposed former president Joseph Saidu Momoh in a bloodless coup in April. Cole speaks highly of the new rulers. "They do believe that it is possible to restore sanity and dignity in the nation," he says.
The evangelical leader is also excited that some of the "boys" who plotted the coup are actually "believing Christians," whose testimonies can be traced back to Scripture Union.
Before the coup, EFSL had repeatedly appealed to Momoh to eradicate corruption in his government and to minimize the mismanagement of the economy, which has reduced this mineral-rich country that once served as a happy haven for resettled slaves to one of the "least developed" nations in the world.
Political Pitfalls
Though there is excitement in Africa about the roles that Christians are taking in the political life of the continent, evangelical leaders say they are also aware of the pitfalls. There is the constant danger of shifting emphasis from the essentials of the gospel to a more liberal and social understanding of the faith. "If we reduce ourselves to that, then we are doomed," said a leader who prefers to remain unnamed.
Another tricky situation arises when a government that evangelicals have helped to bring to power begins to do the same things the previous regime had been doing. In Zambia, evangelicals have decided to distance themselves from the party in power so that they can continue to correct and admonish the rulers.
"In order for the church to perform its functions … it should maintain a reasonable distance from the government," said an EFZ statement.
EFZ has also cautioned evangelical leaders in Zambia against using the pulpit for politics. "Church ministers who feel called into politics may relinquish their posts to participate full-time in politics as private citizens," added the statement.
"We have made it clear we are not supporting any specific party. We want to remain a conscience of the nation," Joseph Imakando told CT.
Like Imakando, many African evangelical leaders hope to raise a voice of conscience and truth in their respective countries.
African evangelicals are just getting their feet wet in their homeland's political waters, and they know political involvement is sometimes messy. But it is a risk evangelicals have opted to take in hopes of making a difference rather than remaining indifferent—and irrelevant.
By Isaac Phiri in Zambia.
Have something to add about this? See something we missed? Share your feedback here.
Our digital archives are a work in progress. Let us know if corrections need to be made.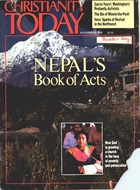 This article is from the November 9 1992 issue.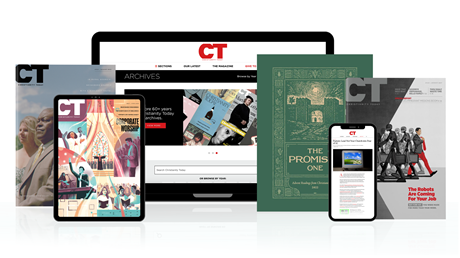 Annual & Monthly subscriptions available.
Print & Digital Issues of CT magazine
Complete access to every article on ChristianityToday.com
Unlimited access to 65+ years of CT's online archives
Member-only special issues
Subscribe
The Dawning of African-Evangelical Politics
The Dawning of African-Evangelical Politics