Alesksandr Solzhenitsyn returns from exile to point a way out of the Soviet "quagmire."
In October 1917, a "sealed train" smuggled the notorious exile Vladimir Lenin across war-torn Europe into St. Petersburg, launching the Bolshevik revolution and the country's ultimately doomed experiment in communism.
Seventy-seven years later, another historic train has crossed Russia headed for the nation's capital. In contrast to Lenin's train, this one traveled slowly from East to West, making frequent stops. The passenger, Alesksandr Solzhenitsyn, exiled from the country 20 years ago, is reacquainting himself with his homeland. Russia has radically changed since the KGB put the Nobel laureate on a plane out of Moscow a generation ago.
"I return to a Russia tortured, stunned, altered beyond recognition, convulsively searching for itself, for its own true identity to search with you [for] ways to get out of our quagmire," he said to thousands gathered in Vladivostok, the Siberian city on the Pacific coast where he began his 55-day journey to Moscow.
The renowned author of GULAG ARCHIPELAGO, which chronicled the arrest, enslavement, torture, and murder of an estimated 65 million in Soviet labor camps, re-enters Russia with a revolutionary mission of repentance. He believes Russia must boldly confront its communist past. Russia's current "great misfortune," Solzhenitsyn said in Vladivostok, "is that our society did not cleanse itself spiritually; nobody in Russia ever repented. Communism remains in our hearts, in our souls, in our minds." He includes in his call for repentance the current government as well as those leaders in the Orthodox Church who collaborated with the Soviet state.
Although Solzhenitsyn is not primarily known in the West for his religious views, his evolution from a Marxist to a Christian world-view as a result of his experience in the labor camps strongly undergirds his writings.
Edward Ericson, author of "Solzhenitsyn And The Modern World," has said, "Solzhenitsyn's ideas were formed in the crucible of great personal and national suffering." The 1973 publication of the first Gulag book is widely viewed as the event beginning the collapse of the Soviet system. George Kennan, who authored America's "containment" policy in dealing with communism, said about Gulag, "It is too large for the craw of the Soviet propaganda machine. It will stick there with increasing discomfort, until it has done its work."
Today, Solzhenitsyn has become a larger-than-life figure and heroic witness to the meaning of the twentieth century, equally critical of communism and capitalism, as evidenced by his fiery oratory in his 1978 Harvard University address, "World Split Apart."
On his journey by train across 11 time zones, the 75-year-old former exile challenged audiences to consider "freedom" as essentially a spiritual, not a political, category. By early accounts, everyday Russians are listening. "I have been waiting for this all my life," said a woman in her sixties, standing in a crowd to hear him speak. "Here is a great man who can show us how to rebuild our country. If we had worked like he does, by the call of our souls and hearts, we would live now in a much happier country."
To discuss Solzhenitsyn's Christianity is not to imply that he is going across the country preaching a religious message. He is not. His vision of Russia's future would seek to reverse the destructive force of "freedom" understood within a nonreligious, relativist framework. Last fall he said, "Religion is undoubtedly necessary, but it must not be forcibly implanted and even must not be intensively propagandized; it is passed from man to man as an intimate gift."
On the way to Irkutsk, an old Russian city on the banks of Lake Baidal, Solzhenitsyn stopped briefly in Cita after visiting nearby collective farms. He openly pleaded for just treatment of the peasants who were robbed of their land under communism. In Irkutsk, Solzhenitsyn was asked about the secret to his evident vitality in spite of his advanced age. Solzhenitsyn replied, "First, camp toughness. Second, God's help. Third, a constant inner goal." His goal has always been for spiritual revitalization.
In Khabarovsk, Solzhenitsyn paid tribute at a mass grave for 12,000 Gulag victims, laying roses and crossing himself. To a swarm of photographers, he appealed, "Don't take pictures of me, take pictures of the graves."
Despite the healthy turnouts for Solzhenitsyn's speeches, there has been very restrained national news coverage. Anita Deyneka of Deyneka Russian Ministries in Wheaton, Illinois, has noted a bias against Solzhenitsyn in the press. "Even [the] more progressive, democratic newspapers have been skeptical and even cynical, generally treating Solzhenitsyn like an anachronism."
Yet, the Russian proverb, "One word of truth outweighs the whole world," continues to guide Solzhenitsyn as much today as during his days in the Gulag. Solzhenitsyn may find his way into the hearts and minds of everyday Russians, surprising the cynics by yet again pointing the way to an expression of true freedom in Russia.
Have something to add about this? See something we missed? Share your feedback here.
Our digital archives are a work in progress. Let us know if corrections need to be made.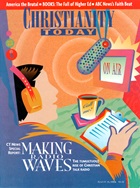 This article is from the August 15 1994 issue.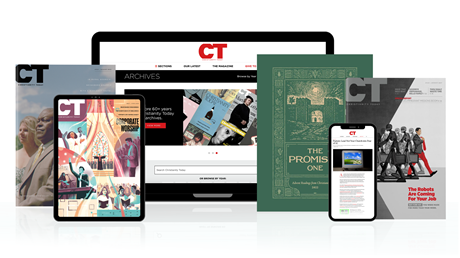 Subscribe to Christianity Today and get access to this article plus 65+ years of archives.
Home delivery of CT magazine
Complete access to articles on ChristianityToday.com
Over 120 years of magazine archives plus full access to all of CT's online archives
Subscribe Now
A Russian Call to Repentance
A Russian Call to Repentance