The tug of war between lawmakers and judges over religion freedom may enter a new chapter this fall if the U.S. Supreme Court decides to accept a case focusing on the constitutionality of 1993's Religious Freedom Restoration Act (RFRA).
It was the high court's 1990 decision in Employment Division v. Smith that gave rise to RFRA. In Smith, the Court ruled that the government no longer needed to demonstrate a compelling interest to justify generally applicable laws inhibiting religious practice. In accordance with RFRA, the government may "substantially burden" religious exercise only if it can demonstrate a "compelling governmental interest" achieved through the "least restrictive means."
Three years ago, the U.S. House passed RFRA by unanimous vote. The Senate passed it by a 97-to-3 margin, and President Clinton signed the bill into law in November 1993. But questions of when and how RFRA should be applied have divided the nation's courts since its passage.
Courts have reached different conclusions at two main points. First is the question of RFRA's constitutionality. RFRA's opponents maintain that by passing an act effectively overturning a Supreme Court decision, Congress stepped outside the bounds of its legislative authority, as prescribed by the Constitution. The courts have also been at odds over what constitutes the "substantial burden" of religious practice.
RFRA'S INFLUENCE: RFRA has been invoked in roughly 130 cases since 1993, the majority of them pertaining to the religious rights of prison inmates.
According to Steve McFarland, director of the Christian Legal Society's Center for Law and Religious Freedom in Annandale, Virginia, only about one-third of these cases have been decided in favor of the religious claimant. But McFarland is quick to add, "That's one-third more than they would have gotten prior to RFRA."
Abiding by RFRA, of course, does not automatically translate into support for a religious claimant. Sometimes government has a legitimate compelling interest. Carl Esbeck, professor at the University of Missouri School of Law, notes, for example, that there is big difference between a Native American wanting to use the drug peyote as part of a religious ceremony (the issue at stake in the 1990 Smith case) and wanting to use a hatchet. "If I were to grade RFRA," says Esbeck, "I would give it a B-plus." RFRA's weakness, he adds, is the ambiguity over what is meant by "substantial burden."
RFRA's authors did not include the concept of "substantial." It was added on the floor of the Senate as a result of political maneuvering. The problem, according to Esbeck, is that some courts are interpreting "substantial" to mean that a religious practice must be central to religious belief to merit protection under RFRA.
"For Christians," Esbeck notes, "nothing is central but faith in Christ. So Christians are left with no protection for their practices." Esbeck adds, "I don't think that civil judges should be telling a religion what is central and what is peripheral."
PENDING CASES: One case now before the Supreme Court, Smith v. California Fair Employment and Housing Commission, revolves around the issue of substantial burden.
Proprietor Evelyn Smith was accused of violating the law for refusing to rent to an unmarried couple based on her religious conviction that fornication is sin.
The California Supreme Court in April ruled 4 to 3 that renting to an unmarried couple did not substantially burden Smith's religious practice. The court stated that she had the option of getting out of the rental business. McFarland says, "That's like saying that it's no substantial burden if the state padlocks your church building because you can always go to the catacombs."
A second case before the high court, Flores v. City of Boerne, pits a Roman Catholic church in Boerne, Texas, against local authorities. Because of its growing numbers, the church wants to add more space to its building. The city has refused to allow the expansion because the church is located within a historic district.
The Fifth Circuit Court of Appeals has ruled in favor of the church. Nevertheless, the church has joined with the city in requesting that the Supreme Court take the case, mainly because the church wants the issue resolved definitively before embarking on a building program.
McFarland maintains that Flores is the ideal case to be decided by the high court: "In this one ruling, we can get an up or down decision from the U.S. Supreme Court on every conceivable basis for challenging RFRA."
This includes the issue of whether RFRA is constitutional. To date, three federal circuit courts have upheld RFRA's constitutionality, while none has ruled against it. Nevertheless, says McFarland, "as long as there is a cloud hanging over the constitutionality of RFRA, courts will tend to interpret 'substantial burden' narrowly."
The worst-case scenario, according to McFarland, would be for the Supreme Court to accept Flores and rule against the church, and by implication, RFRA. "That would be catastrophic," he says. "They would be telling us that the First Amendment offers no meaningful protection for the free exercise of religion in 99 percent of the cases."
If the Supreme Court accepts either of the RFRA-related cases, it most likely will not issue a ruling till late next spring.
Last Updated: October 2, 1996
Have something to add about this? See something we missed? Share your feedback here.
Our digital archives are a work in progress. Let us know if corrections need to be made.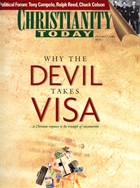 This article is from the October 7 1996 issue.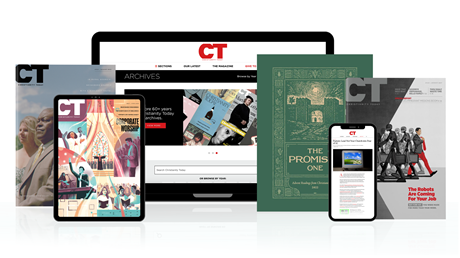 Subscribe to Christianity Today and get access to this article plus 65+ years of archives.
Home delivery of CT magazine
Complete access to articles on ChristianityToday.com
Over 120 years of magazine archives plus full access to all of CT's online archives
Subscribe Now
RFRA: Cases Test Religious Freedom Limits
RFRA: Cases Test Religious Freedom Limits