German evangelicals hope to utilize the church-growth methods of Bill Hybels's Willow Creek in revitalizing their movement, though some church leaders doubt it will succeed.
In the northern industrial city of Hamburg, 4,400 upbeat believers gathered for the Willow Creek Community Church's first-ever church leadership conference in Germany. The South Barrington, Illinois, megachurch has become famous for its church-growth innovations. Due to demand, two successive conferences were held, November 13-19, drawing nearly 950 Baptists and 900 Lutherans.
The conference was held in a climate of difficulty for German evangelicals. As the synod of the Evangelical Church of Berlin—Brandenburg convened in Berlin, money woes prevailed, resulting in sharp program cuts, including a two-thirds reduction in its hospital chaplaincy.
Recently Idea Spektrum, a German evangelical news magazine, published reports chronicling the decline of the charismatic movement in Germany. Thus, the Willow Creek church- growth program has become the primary postcharismatic hope of many German evangelicals.
But achieving change will be no easy chore, church leaders say. They note that Willow Creek is conservative in theology and liberal in expression, the exact opposite of mainstream German Protestantism. Among liberal Protestants, the gospel is treated as mysterious and complex. They vehemently reject populist evangelistic messages and methods. Theologically conservative groups, therefore, appear more open to Willow Creek's approach.
REACHING THE UNCHURCHED: Willow Creek leaders say evangelistic outreach, community building, and personal spiritual growth are important to Christians, regardless of their culture. Willow Creek's Lou Huenecke says, "What we are trying to convey to the German church is not a method or a strategy. A heart change has to take place."
Ulrich Eggers, a leading German evangelical who served as press spokesman at the Hamburg sessions, stresses that Willow Creek's "central message has nothing to do with drama or music, but rather with the living portrayal of dedicated Christians." Yet Eggers is worried that liberals may only accept the methodology and forms of this program. He says nothing can change "unless content is changed; the gospel must become a matter of the heart."
Pastor Wilfried Bohlen, the coordinator of Willow Creek's program in Germany, says, "We do not want to copy; we only want to comprehend."
At the conference, Klaus Douglass, a Lutheran pastor in Eschborn, claimed, "The constant reminder that we cannot simply transfer American models is nothing more than a defense mechanism. We simply have made the same basic decision that Willow Creek made: to become a church for the unchurched."
Douglass, who has developed the most successful Willow Creek-based church service in Germany, even maintained, "I think this approach is most applicable to the state churches. We have the people, even if they don't attend. We enjoy an incredible edge in confidence vis-a-vis the free churches." He cautioned, "The cost of this approach is hard work and loads of strife with church insiders."
Christian Schwarz, leading spokesperson of the German church-growth movement, is a strong adherent of the Willow Creek approach.
Yet Hybels stated in Hamburg, "There has been a church-growth movement which is primarily preoccupied with increased attendance. We at Willow Creek are concerned about much more than just attendance."
Eggers added that Schwarz researches the development of congregations and points out deficits, while Willow Creek itself emphasizes a spiritual approach.
The Willow Creek team's expressions of humility played well in Hamburg. Hybels insisted that he had arrived without patent prescriptions. "We do not pretend to have all the answers," he said. "I am still a local pastor of a local church, and we still have a lot of challenges back home." In contrast to many evangelistic approaches from abroad, Willow Creek sees the local congregation as the decisive factor in determining the success or failure of local Christian efforts.
SKEPTICAL VOICES: Skeptics believe a Willow Creek approach disregards Western Europeans' strong aversion to entering any church service, their suspicion of innovation, and deep fear of sectarianism.
German Christians usually reject the verification of spiritual gifts and the assignment of gift-based duties, both essential ingredients of the Willow Creek approach. In Germany, strict church discipline and the thorough congregational organization awaken negative military connotations.
"Many congregations are unwilling to pay the price so that a few stray nonbelievers could be converted and feel comfortable among us," Douglass said. "That's what the church is for, but try and tell that to a normal church board in Germany."
Some Willow Creek trademarks, such as its omission of a sanctuary cross, find limited support in Germany. Uwe Dammann, a Baptist pastor in Berlin, says, "I don't understand why 6,000 years of Judeo-Christian tradition need to be an embarrassment."
Bohlen asserts that a Willow Creek Association for Germany is not in the offing. "Networking is the key word," he says. "We want to support existing churches and help them discover new priorities. We don't want new parachurch structures."
Have something to add about this? See something we missed? Share your feedback here.
Our digital archives are a work in progress. Let us know if corrections need to be made.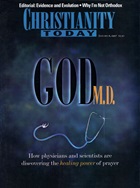 This article is from the January 6 1997 issue.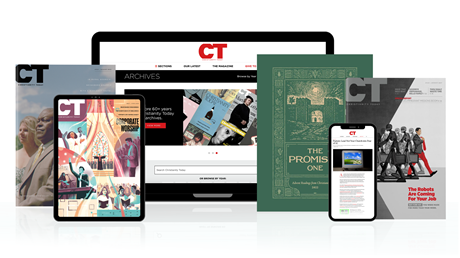 Subscribe to Christianity Today and get access to this article plus 65+ years of archives.
Home delivery of CT magazine
Complete access to articles on ChristianityToday.com
Over 120 years of magazine archives plus full access to all of CT's online archives
Subscribe Now
Germany: Hybels Does Germany
Germany: Hybels Does Germany