A month after Focus on the Family President James Dobson blasted plans for a "gender-inclusive" New International Version (NIV) of the Bible, the ministry has withdrawn its sponsorship of a popular children's Bible.
The Colorado Springs-based Focus announced June 3 that the Adventures in Odyssey Bible, marketed as "the world's most kid-friendly Bible," is being discontinued because translators used "inclusive language."
Most Bibles today render gender-specific terms such as he or men with more accurate terms, such as they and human beings, when translators believe the text warrants it. Such translators believe this use of "inclusive language" reflects the fact that the Bible's message is addressed to all people. Applying inclusive language to God has been tried in only a few cases, such as the New Testament and Psalms, Inclusive Version (Oxford).
"Upon our realization that the Odyssey Bible contained some unnecessary gender changes, we moved immediately to remove this Bible version from our resources for the family," Dobson said. Focus spokesperson Paul Hetrick said the ministry had no further comment.
PROFESSOR FORCED OUT:
Meanwhile, a seminary professor who has served as a translator for the existing NIV has lost his job because of the ongoing controversy over inclusive language and Bible translation.
Larry L. Walker, tenured professor of Hebrew and chair of the Old Testament department at Mid-America Baptist Theological Seminary in Memphis, has acknowledged he will not return from sabbatical leave. Reliable sources say Walker retired under duress. Faculty and students at Mid-America are predominantly Southern Baptist, although the Southern Baptist Convention does not own the seminary.
B. Gray Allison, president of Mid-America, confirmed Walker's retirement, saying the professor "has been a very important part of the seminary faculty and is recognized as one of the outstanding Hebrew and Old Testament scholars, not only among Southern Baptists, but among all evangelical Christians."
Sources told Christianity Today that the seminary board and administration asked Walker to dissociate himself from the NIV's Committee on Bible Translation (CBT), on which he has served for 30 years. Walker declined to do so. Allison would not comment on whether Walker was under pressure to resign from the CBT or face the loss of his job.
ODYSSEY ADVENTURE:
The Odyssey Bible joins the New International Reader's Version—a simplified version of the NIV—as the second Bible scheduled to restore gender-specific language after translators had chosen accurate language.
Word Publishing will revise the Odyssey Bible, which has sold an estimated 500,000 copies since its publication in 1994. The Odyssey Bible is based on the International Children' Bible (ICB), Word's primary Bible for children. The ICB has sold an estimated 3 million copies since its publication in 1983, according to Byron Williamson, president of Nelson/Word Publishing Group.
Williamson says Word is reviewing whether to revise the ICB itself.
Word will continue selling its existing stock of the Odyssey Bible, but will not print more. "We will be rereleasing the Odyssey Bible in concert with Focus on the Family, probably in 1998," Williamson says.
Focus will offer refunds on request to parents who bought the Odyssey Bible through its ministry. Word will not offer refunds.
Other than concerns expressed since May, "We have never received a letter expressing any concern about the issue," Williamson says of the inclusive language in the ICB and the Odyssey Bible.
"We believe it is still a very accurate translation of the Bible, and that the issues floating around are issues of cultural sensitivity," Williamson says. "We are very sympathetic to Focus's concerns, because they are in effect the author of the notes in the Odyssey Bible."
On a related note, Cook Communications Ministries of Colorado Springs announced it will delete quotations from the inclusive New International Reader's Version within its popular Bible-in-Life Sunday school curriculum.
Amid the inclusive-language controversy, Cook published a supplement explaining that people could use the NIV if they were uncomfortable with the Reader's Version texts, according to Carol Wilde of Cook.
Cook is also editing material for winter and spring quarters to delete the Reader's Version verses. Wilde had no estimate of how much those changes cost Cook.
"I'm brokenhearted over it," Wilde says of the NIV battles. "I see [this controversy] as putting a block between the children and Christ."
GUIDELINES QUESTIONED:
Several publishers and Bible translators are looking askance at a list of "translation guidelines" issued by a dozen participants in a "Conference on Gender-Related Language in Scripture," convened by Dobson on May 27 at Focus headquarters in Colorado Springs.
Dobson invited 11 men—four involved in translating or publishing the NIV, and seven critics of inclusive language—to the meeting.
Inclusive-language opponents at the meeting were Council on Biblical Manhood and Womanhood (CBMW) Executive Director Timothy Bayly, World publisher Joel Belz, CBMW President Wayne Grudem, Focus Executive Vice President Charles Jarvis, CBMW council member John Piper, Westminster Theological Seminary professor Vern Poythress, and Ligonier Ministries chair R. C. Sproul.
The group issued a statement praising the International Bible Society (IBS) for choosing to restore gender-specific language to the Reader's Version and for offering refunds. "This throws into stark relief our wider concern with the translation of God's Word among evangelical publishers at large and the necessity within Bible publishing for greater accountability to the church," the statement said.
The panel's 13 "Guidelines for Translation of Gender-Related Language in Scripture" include such directives as these: to retain "masculine references to God"; to use man as a designation for the human race or human beings; to make no changes in translation from singular to plural; and to prohibit changing brothers to brothers and sisters,son or sons to child or children, father to parent, or fathers to ancestors.
John Stek, chair of the NIV's Committee on Bible Translation (CBT) and a retired professor from Calvin Theological Seminary, says the guidelines have not become policy for his committee's ongoing work. "They have no standing with us," Stek says. "We will look at them, as we look at all serious suggestions and proposals."
CBT members Ken Barker and Ron Youngblood attended, but Stek says if Dobson "wanted official representatives of CBT he should have contacted me." Barker has taught Hebrew and Old Testament at Trinity Evangelical Divinity School, Dallas Theological Seminary, and Capital Bible Seminary. Youngblood is professor of Old Testament at Bethel Theological Seminary, West, in San Diego.
Lars Dunberg, president of IBS, and Bruce Ryskamp, president and chief executive officer of Zondervan Publishing House, also attended the meeting.
Mark Taylor, president and CEO of Tyndale House Publishers in Carol Stream, Illinois, says the panel's guidelines will not necessarily influence future work on Tyndale's New Living Translation (NLT), which uses inclusive language in certain circumstances.
"I was very disappointed by the statement and disappointed by the list of translation guidelines it included," Taylor says. "I highly respect some of the people at that meeting, and I'm surprised that they allowed their names to be associated with this statement."
The translation committee of the NLT convened for its regularly scheduled meeting in June and discussed the guidelines, though no decisions have been announced. "We're not going to be bullied into making changes," Taylor says.
Taylor says that Tyndale and other publishers hope to convene a conference that would offer ten scholarly papers, responses, and possibly guidelines.
Mike Maus of the American Bible Society expressed similar skepticism about the Colorado Springs statement, saying it represented a small, ad-hoc group. "This may be a broader question that really needs to be addressed by a broader group of people."
MORE CHANGES COMING:
Stek says that, contrary to an earlier announcement (CT, June 16, 1997, p. 52), CBT will continue making editorial changes that incorporate into the NIV new archaeological findings and new biblical scholarship. The IBS canceled only those changes that would have involved inclusive language.
"There are no plans for a further revised edition," IBS announced May 27. But Gene Rubingh, vice president for translations, says that by "revised edition," IBS means an update with enough changes—roughly 15 percent of the text—to require a new copyright. NIV last acquired a new copyright in 1984.
CBT convenes this month for its annual work meeting, and Stek says he hopes to retain all the members. "I don't have any resignations on my desk, but I do have some very disappointed members," Stek says. "There are some members who think that CBT has lost its independence through [the IBS decision].
"If there is any time that the text needs to be guarded by people who know it well and who have worked carefully on it, that time is now," Stek says.
CBT members disputed World magazine's repeated implication that an egalitarian or feminist agenda dominated their work.
"The majority would probably understand 1 Timothy 2:12 as prohibiting women from serving as pastors—and that's where I stand," says Barker, who serves as the CBT's secretary.
Stek says, "I don't bring an egalitarian or complementarian agenda to my work. I simply look at the text in light of contemporary culture.
"I've told my students for years: Don't put a label on yourselves, because it boxes you in and it clouds your judgment."
INCLUSIVE VERSION STILL AVAILABLE:
IBS is still negotiating with Hodder & Stoughton Publishers regarding the IBS request that Hodder withdraw the inclusive-language NIV now available in England.
There has been little controversy since publication of the NIV Inclusive last year, according to Charles Nettleton, Hodder's managing director of religious books. "The inclusive language edition has been broadly accepted."
Nettleton says Hodder has not withdrawn its supplies of the NIV Inclusive. Negotiations are pending and being "conducted in a spirit of complete goodwill on both sides," Nettleton says.
Hodder sells the NIV Inclusive through such outlets as the Internet Bookshop (www.bookshop.co.uk) beyond the United Kingdom. Stuart Rivett, book sales director for Internet Bookshop, says the service has noticed increased inquiries about the NIV since the IBS decision on May 27.
Stek sees the NIV Inclusive's continued availability—for now—as helping informed discussion. "It will be at least one avenue for people to handle such a text, to see what it actually says, rather than running with impressions of what demonic content has been inserted into the text."
Have something to add about this? See something we missed? Share your feedback here.
Our digital archives are a work in progress. Let us know if corrections need to be made.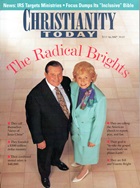 This article is from the July 14 1997 issue.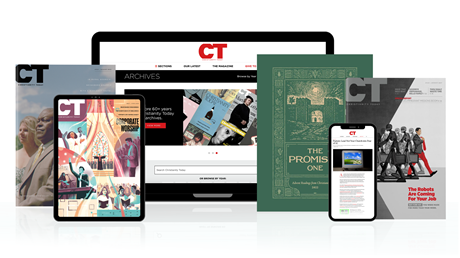 Annual & Monthly subscriptions available.
Print & Digital Issues of CT magazine
Complete access to every article on ChristianityToday.com
Unlimited access to 65+ years of CT's online archives
Member-only special issues
Subscribe
Bible Translators Deny Gender Agenda
Bible Translators Deny Gender Agenda