Henry J. Lyons, the embattled president of the nation's largest predominantly African-American denomination, managed to survive a raucous September annual session in Denver in which dissident members seized the convention floor and tried to force him out.
After five days of political maneuvering by both Lyons and his critics, most members of the National Baptist Convention USA still wanted the St. Petersburg, Florida, pastor as their leader.
He remains the head of the 8 million-member denomination despite continued reports that he misused church funds and had questionable relationships with women.
"I am looking for healing," Lyons said after a vote of forgiveness by the delegates—the fourth such vote in three days. "The people have spoken, and they spoke in a great way."
MARITAL STRIFE: Lyons's struggles began on July 6, when his wife, Deborah, allegedly set a fire that damaged a $700,000 waterfront home in Tierra Verde, near St. Petersburg (CT, Sept. 1, 1997, p. 94). Lyons owns the home with Bernice V. Edwards, a Milwaukee woman once convicted of embezzling $60,000 from a school for at-risk students. Lyons has said Edwards is a friend and former convention employee.
Initially, Deborah Lyons told police she started the blaze in a fit of jealousy after learning that her husband and Edwards own the house together. She later changed her story, saying the fire started accidentally when she dropped a lighted cigarette.
Records showed that Lyons and Edwards had been negotiating to buy a $925,000 mansion in Charlotte, North Carolina. Edwards and Lyons's St. Petersburg church had been listed as the owners of a $135,000 Mercedes-Benz. And Lyons and Edwards reportedly bought a $36,200 diamond ring from a St. Petersburg jewelry store. The ring had been purchased with a check written on the Baptist Builder Fund, an account not listed in the convention's financial audit.
The accusations intensified during the summer. Lyons indicated on his marriage license to third wife Deborah that he had not been wed before. Yet Patricia Demons says she married Lyons in 1966 and endured three years of physical abuse. In 1969, Lyons married Camilla Smith, a member of his church's youth group, six weeks after his divorce from his first wife. The second marriage lasted three years.
By August, Florida and U.S. government officials began conducting criminal investigations of Lyons. A National Baptist Convention USA investigative committee also started a probe.
In the week before the Denver annual session, Lyons, 55, tried to answer the allegations. He called Edwards a "family friend" with whom he had no romantic relationship. He said he had maintained the lavish lifestyle by accepting hundreds of thousands of dollars in commissions on business deals he made on behalf of the convention. In some cases, he took a 75 percent cut, which he called a mistake.
SUPPORTERS RALLY: Lyons, elected to a five-year term as president in 1994, arrived at the annual session looking exhausted and considerably thinner than he had been two months earlier. Yet he obviously continued to have the support of the convention leaders, most of whom he had appointed.
Acen L. Phillips of Denver, a convention vice president, said Lyons merely needed to express his sorrow and all would be forgiven.
"The only thing that puts him in jeopardy … is if he doesn't repent," Phillips said.
As the annual session began, the investigative committee filed a preliminary report saying that Lyons had opened accounts without authorization and engaged in business deals not covered by convention rules. Though the committee said it still had much work to do, the convention's executive committee—made up mostly of Lyons appointees—gave him an 87-to-17 vote of confidence. Two members of the investigative committee immediately quit in protest.
Soon after the convention opened, Lyons stood before several thousand delegates and apologized. "I have truly sought God's forgiveness," he said. Delegates assembled at the Colorado Convention Center voted overwhelmingly to support him. They cast a similar ballot the next day.
DISSIDENTS PROTEST: By the third day of the five-day meeting, Lyons's opponents made a dramatic move to unseat him. During the morning's business, 150 dissident ministers stormed the stage, pumping their fists and chanting, "Let the people speak!" After several minutes, Lyons agreed to let seven dissidents have the microphone, but only after assurances that seven of his supporters could speak and after security guards cleared reporters from the room.
The dissidents, led by W. Franklyn Richardson of New York, urged delegates to oust Lyons, saying he had dirtied the convention's reputation and jeopardized its federal tax exemption.
But Lyons emerged the clear winner in a delegate vote. "The convention decided to not abandon its president in a time of crisis," Richardson said. "The convention forgave its president."
Lyons's troubles are not over. State and federal authorities continue their investigations. And a week after the annual session ended, another charge emerged: Last year the Anti-Defamation League and National Urban League raised $244,500 to aid burned-out black churches and gave Lyons the money. But the seven churches involved announced in September that only $30,000 had been received, even though Lyons said he distributed the money. Afterwards, Lyons's attorney sent a check for the remaining $214,500.
Have something to add about this? See something we missed? Share your feedback here.
Our digital archives are a work in progress. Let us know if corrections need to be made.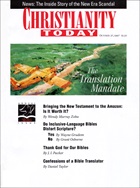 This article is from the October 27 1997 issue.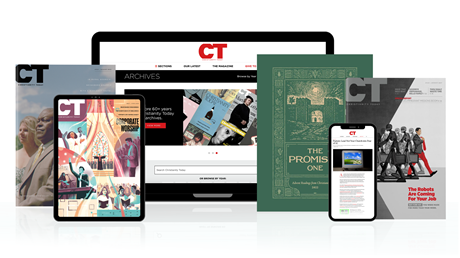 Subscribe to Christianity Today and get access to this article plus 65+ years of archives.
Home delivery of CT magazine
Complete access to articles on ChristianityToday.com
Over 120 years of magazine archives plus full access to all of CT's online archives
Subscribe Now
National Baptists: Lyons Survives Challenge
National Baptists: Lyons Survives Challenge