Their Blood Cries Out: The Untold Story of Persecution Against Christians in the Modern World, by Paul Marshall with Lela Gilbert (Word Publishing, 335 pp.; $12.99, paper);
In the Lion's Den: A Shocking Account of Persecution and Martyrdom of Christians Today and How We Should Respond,by Nina Shea (Broadman & Holman, 126 pp.; $9.99, paper). Reviewed by Diane Knippers, president of the Institute on Religion and Democracy.
Their Blood Cries Out and In the Lion's Den are wake-up calls, particularly to the American church, to speak out on behalf of brothers and sisters across the globe who are being persecuted for their faith. Paul Marshall's Their Blood Cries Out is the more comprehensive of the two. Marshall, who teaches political theory at the Institute for Christian Studies in Toronto, Canada, documents the story of the persecuted church with the precision of a scholar and the compassion and outrage of a fellow believer in Christ. His book is informative and convicting, disturbing and inspiring.
A great strength of Their Blood Cries Out is the way it sets the larger context of Christian persecution. Thus, for example, Marshall handily puts to rest the accusation that Christianity is a religion of white, male Europeans. He explains that three-fourths of world Christians are in the Third World, that Christianity is arguably the largest Third World religion, and that a majority of believers are women. "More people take part in Christian Sunday worship in China than do people in the entirety of Western Europe," Marshall notes. "The same is true of Nigeria, and probably true of India, Brazil, and even the world's largest Muslim country, Indonesia."
In the chapter entitled "The Advancing Jihad," Marshall describes the plight of Christians in predominantly Islamic nations, with special attention to Iran, Saudi Arabia, Pakistan, Egypt, and the killing fields of Sudan. But he carefully avoids blaming all of Islam, and he identifies regimes that use Islam as an excuse for their repressive policies.
The book continues by reporting on the oppression of Christians in the remaining communist countries, especially China, Vietnam, Cuba, and North Korea. Their Blood Cries Out is interspersed with heartbreaking firsthand accounts of persecution and restriction. One poignant story brings home the preciousness of those things that Western Christians take for granted. According to a report in early 1995, an overseas Korean pastor met secretly with Christians in a village in North Korea. He baptized converts (asking each, "Are you willing to die for Jesus?") and offered Communion for some who had not received it in 40 years. A few days later, a group of excited Christians from a nearby town arrived, having heard of the pastor's visit. When the visitors were told that the pastor had already departed, they "fell to their knees and began pounding the ground with their fists."
Marshall's survey of Christian persecution does not end with the Islamic and communist worlds. He covers the mistreatment of Christian minorities in places such as India, Nepal, Sri Lanka, Mongolia, Bhutan, Burma, and Cambodia. (A good world atlas would be a helpful companion in reading this book.) Another chapter deals forthrightly with the problem of repression of Christians by other Christians in Russia, Eastern Europe, Greece, and Latin America.
The second half of Their Blood Cries Out is disturbing in another way. Here Marshall provides an unerring diagnosis of the relative silence of American institutions—including the media, human-rights groups, academic institutions, and the government—in the face of the global scandal of Christian persecution.
Perhaps most painful to read was Marshall's scathing critique of the ignorance and apathy of the American church. In "Peace at Any Price," Marshall criticizes American evangelicalism's preoccupation with finding inner peace through a therapeutic, self-help religiosity. This quest allows little time in which to contemplate the disturbing situations of Christians in other parts of the world. Moreover, the still widespread evangelical attitude of apocalyptic fatalism causes many almost to delight in tales of persecuted fellow believers—a kind of "theological sadism," Marshall calls it. Meanwhile, more liberal U.S. Christians are willing to silence the cry for justice for the persecuted in hopes of making peace with their communist and Islamist persecutors. Some liberal church statements have sounded like explanations of why the repression is an unfortunate necessity. In his final chapter, Marshall issues a call to action, including political action, on behalf of the persecuted church abroad.
Nina Shea's In the Lion's Den, with a foreword by Chuck Colson and afterword by Ravi Zacharias, is a brief but very useful handbook on Christian persecution. Shea, who is the director of Freedom House's Puebla Program on Religious Freedom, is a longtime human-rights activist. Her goal in this book is primarily to stir complacent Western Christians to action. She begins with two brief chapters on the failure of the American Christian churches and the West in general. The bulk of In the Lion's Den summarizes cases of Christian persecution in communist and Islamic nations. It is replete with pictures of victims of persecution and their families, as well as destroyed churches. It also includes helpful maps pinpointing each country discussed.
Both books include invaluable appendixes. Shea reprints the entire Statement of Conscience on the persecuted church, issued in early 1996 by the National Association of Evangelicals. She also includes statements from other church groups, and recent Senate and House resolutions. Marshall includes essays on Orthodoxy, the knotty question of proselytism, and international standards for defining religious liberty. Finally, he offers an annotated listing of 21 groups in the United States engaged in religious-liberty advocacy.
Both Shea and Marshall critique Christians and others who have failed to respond to religious persecution. But neither enters what would be for them particularly awkward territory—evaluating the quality of information and efficacy of the advocacy of a wide range of groups that do work on the problem. This much-needed task remains to be done. Nevertheless, Marshall and Shea have offered the Christian community splendid resources for information, understanding, and action.
Have something to add about this? See something we missed? Share your feedback here.
Our digital archives are a work in progress. Let us know if corrections need to be made.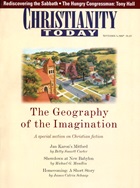 This article is from the September 1 1997 issue.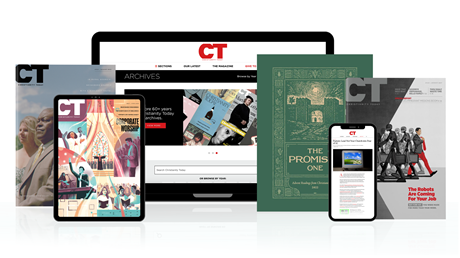 Subscribe to Christianity Today and get access to this article plus 65+ years of archives.
Home delivery of CT magazine
Complete access to articles on ChristianityToday.com
Over 120 years of magazine archives plus full access to all of CT's online archives
Subscribe Now
A Global Scandal
A Global Scandal