A year ago, the IRM Corporation sent letters to more than 1,500 investors, including Jim and Bertha VanderKodde of Grand Rapids, Michigan. The letter announced that IRM—Investment Research Management—could make no further payments.
"When we received that letter," Jim VanderKodde told CT, "we said, 'the Lord gave it to us, and the Lord took it away.' We never lost a wink of sleep over it."
For the VanderKoddes, the investment totaled $10,000, a relatively small part of their savings after he finished a 28-year career as a police officer. But for many other investors in IRM's $400 million real estate operation, sleep did not come so easily. Many are retirees who had placed most or all of their life savings in the private company.
IRM founder John O. Van Hofwegen and most of its investors are members of the Grand Rapids-based Christian Reformed Church (CRC). The CRC is one of the principal heirs of the Dutch Calvinist tradition in North America. The company's star salesperson, Jay Merron, formerly taught at the CRC-related South Christian High School in Grand Rapids. Besides the hundreds of individual investors, some of the largest CRC-related agencies, Home Missions Board, Calvin College, and the Back to God Hour radio ministry, invested a total of $11.4 million in IRM. The Barnabas Foundation, another major investor, while independent of the denomination, has many CRC clients. Potential losses for all parties could top $130 million.
CALIFORNIA CONNECTION: IRM began in the late 1960s as a limited partnership real estate management venture and eventually acquired 59 properties, mostly apartment complexes in northern and central California. For more than 20 years, IRM paid investors dividends of 9 to 11 percent.
In the late 1980s, however, two factors started IRM on a troubled path. First, Congress changed the tax laws on limited partnerships, making them less attractive as investments. Second, and more ominous, the bottom fell out of California's once-booming real estate market.
What happened next is a matter of dispute. IRM "defrauded investors of over $100 million," asserts Ken Horjus, CRC director of finance, in a court affidavit. A lawsuit filed in July by a group of CRC agencies and individual investors charged IRM with running a "Ponzi-like" operation that "created and perpetuated a real estate investment pyramid scheme."
Not so, insists John Barnard, a lawyer specializing in real estate turnarounds hired by IRM management last winter. "There's no Ponzi or pyramid scheme here," he told CT, just a succession of business reverses resulting from a combination of a real estate recession, high interest rates, and financing problems. He notes that the Van Hofwegen family had most of its own capital at risk in the company, too, which is not the case with intentionally fraudulent schemes.
BLAME TO GO AROUND: Despite such reassurances, several other lawsuits followed, and in August IRM filed for Chapter 11 bankruptcy protection. Regulatory agencies in both California and Michigan have opened investigations into IRM's activities.
Barnard still hopes that a buyer will be found for the IRM properties, and that a sale will recover much or all of the capital, especially of the smaller investors.
Jim VanderKodde is not as optimistic. "It's very unlikely we'll ever get our money back," he says. VanderKodde does not see IRM management as crooked. "They just messed up and lost the money. I hold no bitterness toward anybody."
Others are not so serene. Many think IRM might have been able to avoid bankruptcy if the CRC agencies had not insisted on court action. They became angry upon learning that the church agencies and the Barnabas Foundation had been reducing investments in IRM before October 1997. CRC officials did not help their cause when they reacted to the IRM letter by clamping a "no comment" order on all staff, including the denominational magazine, The Banner. The order was lifted after protests and the posting of leaked internal denominational documents on the Internet. The denominational synod in June extended its session for a day to hear from CRC staff about the IRM situation.
The Barnabas Foundation, a financial advisory company in Orland Park, Illinois, with 168 client groups—most of them CRC-related—also has been criticized. But executive director David Vander Ploeg says that he and others simply carried out "due diligence" they owed their clients. Vander Ploeg says the foundation uncovered IRM's financial disarray during routine audits in the early 1990s, and the reduction of investments was simply responsible fiduciary management.
SETTLEMENT SCUTTLED: The sense of outrage among many small investors escalated when Christian Reformed Church officials opposed a Grand Rapids businessperson's offer earlier this year to buy IRM's obligations for five cents on the dollar. CRC officials say they felt they could find a better offer. But hundreds of investors who crowded into meetings in Michigan and California during the summer tied up denominational phone and fax lines to protest plans for court action and to demand acceptance of the deal.
Christian Reformed Church officials also came under fire for ignoring biblical guidelines that Christians avoid suing one another. In a July letter to investors, CRC's director of ministries, Peter Borgdorff, responded, "This is a tragic misuse of Scripture. Of course it is true that we should not seek to use the law in an adversarial way. There is, however, no biblical admonition prohibiting one from seeking the rule of law and the protection of the courts when such rule and protection are sorely needed."
In August, the court approved an 11-member creditors' committee to consider new offers for IRM. Its chair is Grand Rapids businessman Jay Mol, who says he is the largest individual investor in IRM. Since his appointment, Mol has been fielding anguished calls from hard-pressed individual investors and trying to decide which are merely facing "hardship," versus those who are in "dire hardship."
Meanwhile, VanderKodde is not worrying much about the fate of IRM. "I do a lot of volunteer work in hurricane and tornado relief," he says. "I'll keep doing that as long as the Lord lets me."
Have something to add about this? See something we missed? Share your feedback here.
Our digital archives are a work in progress. Let us know if corrections need to be made.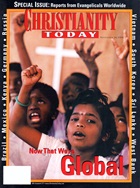 This article is from the November 16 1998 issue.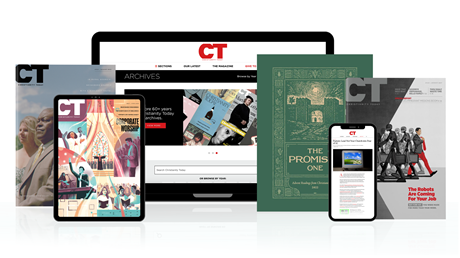 Subscribe to Christianity Today and get access to this article plus 65+ years of archives.
Home delivery of CT magazine
Complete access to articles on ChristianityToday.com
Over 120 years of magazine archives plus full access to all of CT's online archives
Subscribe Now
Real Estate Investment Failure Hurts Churchgoers
Real Estate Investment Failure Hurts Churchgoers