Southcentral Asia
"'You are more Christian than Christ,' my Hindu friend told me."
Greetings from your brothers and sisters on the other side of the world, people you will one day meet when we all get to glory.
I am a native of a Southcentral Asian country where many Muslims and Hindus live. I myself, though, was raised by a Christian mother and attended a church that encouraged us to take the gospel to the villages around us. My message has always been and will always be that Jesus is the only Son of God and the only way to the Father. I believe that with all my heart. But in my experience of sharing Jesus with those of different religions, I have learned something that I think Christians in the Western church should take to heart as well: it is not Christianity we have to offer, but Jesus himself.
I remember the first time I heard a Muslim man read the passage of Jesus' birth from the Qur'an. It hit me that there was a lot about Jesus in the Qur'an that I could agree with, which meant there was a lot a Muslim could share with my view of Jesus. With my evangelical theological training, though, I was predisposed to throw out all things Muslim, regardless of the good in them or of the potential bridge they might provide for witnessing to our Lord. This posture led many believers in Jesus in my country into absurd practices, such as our young women getting married in white dresses when the only women in my country who wear white are widows.
A childhood friend of mine who is Hindu and who had risen to an important government post once told me, "The problem with you Christians is you're more Christian than Christ." I began to see there was a lot of truth to that. We were, in fact, far too judgmental. I began to see the reality that if we would just lift Jesus up, he would draw all people to himself.
Soon after this realization I was given a dramatic reminder of its truth. I was sitting in my office in the city when a man came in and asked me, "Do you have any other book about Jesus other than John's Gospel." Knowing from his dress and his language what part of the country he was from, I was sure there was no Christian witness there. I replied, "Sure! But how did you find out about John's Gospel?"
"One of our people was traveling here," he said, "and when he came back, he brought this book about Jesus with him." In his village in the evening, people gather around and somebody who is literate will read whatever he has gotten his hands on—perhaps a month-old newspaper or some comic book. To make a long story short, the reading of the Gospel of John touched this man I met, and he had accepted Jesus as his Savior. And in God's sense of humor, the person who had read aloud that tract of John was the Hindu priest of the village temple—not an ordained, theologically trained minister of the gospel. It reminded me that it is the message, not the messenger, that counts. That message is Jesus. It's not, "Forgive me, Christianity." It's not, "Forgive me, my denomination." It's not, "Forgive me, my home church." It is Jesus alone.
When the movie The Last Temptation of Christ came out, Christians made a small protest against it, but the only countries in the world where today that movie is legally banned—because of its blasphemy against Jesus Christ—are in the Islamic world. This reverence for Jesus provides me with a natural starting point for sharing the gospel. I begin by asking what the Qur'an teaches about Jesus. Muslims answer that "He's a prophet." When I ask what kind of prophet he was, they explain that he's a prophet like all the other prophets and that the Qur'an teaches them not to discriminate among the prophets. But then I point out that the Qur'an also teaches Jesus was miraculously born without a father and that he was born at God's command while all the other prophets had a physical father—so the Qur'an itself is discriminating.
Their strongest objection comes next: the Qur'an does not teach the Christian blasphemy that he was the Son of God. How then, I ask, does the Qur'an describe Jesus? I ask this knowing the Qur'an goes so far as to say Jesus was the "essence" and "breath of God."
After hearing this discussion one day, a government official stood up and said to the group, "We know there is a division between Christianity and Islam over Jesus being the Son of God. The more I come to know Jesus, however, the more I see him as being God. If he is the breath and essence of God, that means he is God." That's what it is all about: to help somebody come to the position that is not the "Christian viewpoint" or the "Islamic viewpoint," but the Jesus viewpoint.
Today, because of the faithful witness of local believers over the years, I'm happy to say that in the Parliament of my country and of several surrounding countries there are Parliament members who meet together weekly to study the Word and to pray. Naturally speaking, this could never have happened, for sociologically they are Muslims, Hindus, and Buddhists. But the barriers society and religion have built between them, Jesus has torn down. They are followers of Jesus Christ. Please remember these brothers and sisters in your prayers.
Have something to add about this? See something we missed? Share your feedback here.
Our digital archives are a work in progress. Let us know if corrections need to be made.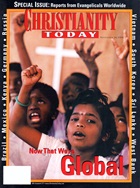 This article is from the November 16 1998 issue.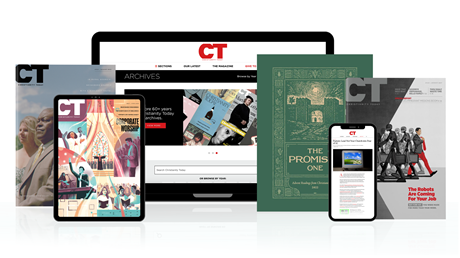 Subscribe to Christianity Today and get access to this article plus 65+ years of archives.
Home delivery of CT magazine
Complete access to articles on ChristianityToday.com
Over 120 years of magazine archives plus full access to all of CT's online archives
Subscribe Now
Stripping Jesus of His Western Garb
Stripping Jesus of His Western Garb