The crime scene was a simple village school in central Vietnam's Quang Ngai Province. The time was late 1997. A group of 12-year-old children were talking about a teacher from a nearby village who had come and told them stories about Jesus. Some of the children had decided to become Christians, and they began telling others about their discovery—until one of the teachers reported this "dangerous" activity to the local police. The police gathered the offending children and told them that they must stop talking about this "foreign superstition."
Though subdued for a couple of days, the children soon resumed their "Jesus talk." It wasn't long before the police again showed up at the school and picked out the three "ringleaders." These children were taken to a police camp and held incommunicado for a full week. The pleas of their parents for their immediate release fell on deaf ears.
When the children were released, they told how they were deprived of food and water for long periods of time, had been interrogated for hours, were pressed to reveal the identity of the teacher who had told them the stories, and had been lectured about the stupidity of the superstitions they believed. The boy who most resisted the questioning had had his head held under water in the toilet until he almost drowned. The families of the children were told that because their children had persisted in the religious faith, they would never be permitted to attend the public school again.
This event is not an isolated one, particularly in Quang Ngai Province, where it is often dangerous to be a Christian. Compared to the oppressive first decade of Communist rule beginning in the mid-1970s, the situation for people of all faiths has improved in Vietnam. Vietnam's growing community of evangelical Protestants, now estimated at 700,000 believers, is four times the size of what it was only 23 years ago, in 1975, when Communists took control of all of Vietnam. The most remarkable growth has been among minority tribes. At least 120,000 Hmong along the Chinese border have become Christians in the last decade. Yet widespread harassment and abuses persist, from remote mountain villages to the big cities of Hanoi and Ho Chi Minh City (Saigon). The following list of religious-liberty abuses from just the last two years document this continuing persecution:
At least nine Christian leaders are in prison, some serving three-year sentences and others languishing for months without formal charges or trials. Many more Christian leaders among Vietnam's minorities, whose names are difficult to obtain, have been arrested and detained by security forces for various periods of time and often under horrible conditions.
Church buildings are still being confiscated. A church in Thanh My in Lam Dong Province was bulldozed in December 1997. Currently the Evangelical Church of Vietnam in Ho Chi Minh City is appealing an action of the city's People's Committee to confiscate its valuable An Dong property.
In Gia Lay, Kon Tum, Christian members of a minority group being relocated because of a government dam project were alone excluded from an offer of new land and new homes. In other locations, Christians in minority tribes are denied access to the public water supplies in their villages—specifically because they are Christians.
Worship services in Vietnam's more than one thousand house churches are routinely "busted" by security police. The leaders and the homeowners are levied heavy fines—often in excess of $100. There is no guaranteed freedom of assembly, even though Vietnam's laws permit meetings of up to 20 people in homes. Christian literature is routinely seized in these raids, including Bibles with the official government imprimatur.
Two pastors of the "open" churches, who have led their congregations' churches for 15 and 17 years, may be forced to leave them because their residence papers are said to be out of order.
In the last 22 years, authorities have permitted only one class of 13 students to take a pastoral training course. Other than that small exception, no theological schools have been permitted. No ordinations are permitted. Any training of church leaders must be done in ways not visible to the public and the authorities.
In northern Vietnam, leaders of the only church body in Vietnam with legal recognition, the Hanoi-based 20-congregation Evangelical Church of Vietnam, are being visited by representatives of the Bureau of Religious Affairs and the police. The church leaders have been asked about their thoughts on the need of holding another church conference (the last one permitted was nine years ago) and about who should be the next leader to succeed the Reverend Bui Hoanh Thu, the long-time and pliable leader who died last year.
Similarly, in southern Vietnam, authorities are trying to recruit a leader for the Evangelical Church of Vietnam to replace the seriously ailing 98-year-old Reverend Ong van Huyen. Eight preconditions are presented to candidates. One person who has seen the conditions says that they clearly require compromises unacceptable to evangelical believers. If a leader cannot be found, there is little hope the authorities will allow the organization to resume normal operations or hold annual conferences to choose leaders.
These are all reasons to pray—and to advocate appropriately—for religious freedom for the church in Vietnam. The story of the church in Vietnam is one of growth in spite of suffering. Anyone who has visited the church in person comes away humbled by the courageous faith of Christians in the midst of hardship. Theirs is a story to challenge and inspire all believers.
This report was first given on World Evangelical Fellowship's Religious Liberty E-mail Conference. The author, a long-time missionary to Vietnam, wishes to remain anonymous.
Have something to add about this? See something we missed? Share your feedback here.
Our digital archives are a work in progress. Let us know if corrections need to be made.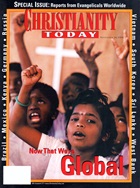 This article is from the November 16 1998 issue.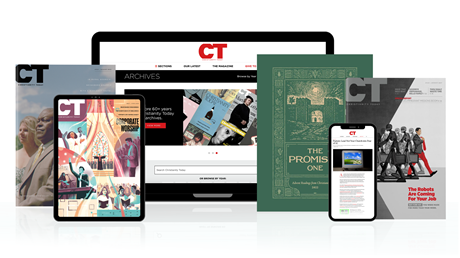 Subscribe to Christianity Today and get access to this article plus 65+ years of archives.
Home delivery of CT magazine
Complete access to articles on ChristianityToday.com
Over 120 years of magazine archives plus full access to all of CT's online archives
Subscribe Now
Jesus Can Still Mean Jail
Jesus Can Still Mean Jail