In 1738, evangelist George Whitefield preached a sermon entitled, "The Almost Christian." He contrasted "almost Christians" with "altogether Christians," and berated the former for their ignorance of the faith, their servile fear of being counted odd by others, and their love of money and creature comforts.
"Tell them of the necessity of mortification, fasting and self-denial," the legendary orator thundered, "and it is as difficult for them to hear as if you were to bid them cut off a right hand or pluck out a right eye."
Two hundred sixty-one years later, Christians are having less difficulty hearing the call to mortification, fasting, and self-denial. Many in North America are suddenly rediscovering these disciplines and counting it all joy. Rather than grudging the occasional missed meal, they are eagerly gathering by the tens of thousands to engage in corporate fasting and prayer. And they are buying books on fasting by the hundreds of thousands. And all because they long for revival in a land where Christian culture has been squeezed to the margins and where the mirage of Christian political influence has twice evaporated in recent memory.
Is this burgeoning movement a mere retreat from politics out of disappointment in its meager payback? Seeking God's face so earnestly can be a healthy response to that disappointment—but only if its adherents do not withdraw from the important grassroots work of local involvement in school boards and city councils nor from the vital national work of advocating legislation that facilitates justice. The leaders of this five-year-old movement seem to realize two important truths: that it is God who empowers both personal and societal change, and that if we wish to be part of that change we must put ourselves in the Potter's hands through the self-mortifying disciplines of fasting and prayer.
Results are not the point
The tremendous numerical success of the current fasting movement warrants a careful look (see "Hungry for God," page 32). Though there is much self-sacrifice to be admired and emulated, there are nevertheless some troubling factors—the first of which is a strong, goal-oriented ethos.
One of the most popular books in this current fasting movement asserts boldly that "to fast properly" is "to fast for results." Most of these books pass along a number of motivational anecdotes of those who fasted to achieve some goal: a desired job, conquest over a phobia, raising of funds to pay off a ministry debt. But while the authors of these popular books also offer safeguarding statements about God's sovereignty and warnings against trying to manipulate God, the balance of their writings is clearly more oriented toward seeking results than in simply deepening our relationship with God.
By contrast, the Quaker theologian Richard Foster and the Calvinistic Baptist John Piper offer strong cautions against this instrumentalist approach. Writes Foster in his classic, Celebration of Discipline: "At times there is such stress upon the blessings and benefits of fasting that we would be tempted to believe that with a little fast we could have the world, including God, eating out of our hand.
"Fasting must forever center on God. It must be God-initiated and God-ordained."
In A Hunger for God, Piper likewise decries "the horrible horizontalizing of holy things" and says that in his teaching on fasting, "Jesus is calling for a radical orientation on God himself. He is pushing us to have a real, utterly authentic, personal relationship with God."
Modernity is quick to ask us to measure the effectiveness and efficiency of everything we do. But the spiritual life offers us no calculus by which to determine effectiveness or success. It only offers us relationships: both with our Creator and with our fellow creatures. And relationships do not submit to quantification.
Fasting is a symbolic act, not a logical act. Like the mysteries of baptism and the Lord's Supper, the symbolism of fasting can be destroyed by too-rigid analysis or elevated into idolatry. The meaning of fasting is simply our hunger for God and for God's righteousness expressed with abandon, specifically with the abandonment of normal good things as we pursue the one who pursues us. But like all symbols, its meaning can only be grasped as we live through it.
America is not the church
A second concern is the way in which this current movement seems to confuse church and society. Admittedly, this problem stems from a long tradition of viewing the United States as essentially a Christian country. Thus one prominent leader engages in the rhetoric of national decline—of "militant homosexuals parad[ing] half-naked down [our] streets" and of police "arresting those who peacefully try to stop the bloodshed" of abortion. And after this colorful recital he posits the solution: revival for America. This sounds appealing, but as we understand it, revival is something that happens to the church, it is the spiritual enlivening of a spiritually somnolent body of believers, it is (in Whitefield's terms) something that turns "almost Christians" into "altogether Christians."
Piper warns particularly against the common misuse of 2 Chronicles 7:14 to predicate such a national revival on mass fasting and prayer. That verse reads, "[I]f my people who are called by my name humble themselves, pray, seek my face, and turn from their wicked ways, then I will hear from heaven, and will forgive their sin and heal their land" (NRSV). Indeed, ancient Israel ("my people") had a covenant land given them by God, and that land needed to be healed. But any contemporary reading of this text, says Piper, must recognize that God's people today, the Christian church, has no land to call its own, that the church is "a pilgrim people … aliens and exiles," and that therefore the "proper application of 2 Chronicles 7:14 would … be that, if the church will humble herself and … seek God's face … , God will incline to heal the church."
So fast indeed in sorrow over this country's sharp moral decline, but do not confuse the church with America or revival with the reformation of manners and morals.
Feed the hungry
A third concern is the way this movement misses the prophetic critique of fasting. There are four passages in which the prophets correct the children of Israel's misuse of fasting. The best known of these, Isaiah 58, is given some creative application by the main writers of the movement, but they play down or even ignore Isaiah's main concern. To quote Piper again, "The ethical, practical, relational accompaniments of fasting are the real test of the authenticity of the fasting. … Isaiah says, If your fasting leaves you self-indulgent in other areas, harsh toward your employees, irritable and contentious, then your fasting is not acceptable to God. … God is mercifully warning us against the danger of substituting religious disciplines for righteous living."
Specifically, Isaiah is concerned that the hungry be fed and that the oppressed be liberated. This feeding and this freeing, says Isaiah, constitute God's chosen fast. Unfortunately, one popular fasting book, warning against adopting a "social gospel" from this passage, makes the incredible claim that since the abolition of slavery, there are no more oppressed people in the United States. The writer then goes on to spiritualize Isaiah's message utterly, applying it only to those who are personally in bondage to their own sin.
But to turn a blind eye to injustice is to refuse to see with God's eye. Many years ago, World Vision founder Bob Pierce prayed, "Break my heart with the things that break the heart of God." And as Abraham Joshua Heschel taught us, that is precisely the experience of the biblical prophets. They saw the abuse of the people God loved with his eye and loved them with his heart—and thus they wept with his tears and decried injustice with his voice.
Do not confuse the church with America or revival with the reformation of manners and morals.
If, as Piper and Foster teach, the primary purpose of fasting is to draw near to God's heart, a true fast will result in our seeing as God sees and weeping over injustice as God weeps over it.
One barrier to seeing oppression as God sees it is our consumer society. Piper insightfully cites a 1996 Christianity Today article by Rodney Clapp: "The consumer is schooled in insatiability. … The consumer is tutored that people basically consist of unmet needs that can be appeased by commodified goods and experiences. Accordingly, the consumer should think first and foremost of himself or herself and meeting his or her felt needs." Piper concludes that "against this backdrop of the pervasive … consumerism, the fasting of Isaiah 58 begins to have a sharper point. That a lifestyle of serving the poor rather than consuming another commodity should be called a 'fast' is not so strange after all. Most of our life is a gorging of one artificially inflamed appetite after another. Any alteration of this pattern for the sake of ministry is a 'fast'—and one that would please God more than a hundred skipped lunches with a view to more pizza at supper."
Fasting, writes Piper, "is meant to awaken us to the hunger of the world, not just our own hunger. … [I]t is a heart-cry not just to savor the goodness of God in our own bounty, but in the power of love to live for the sake of others."
Despite its occasional missteps and misdirections, the contemporary fasting movement has brought new life to this ancient symbol by motivating millions to hunger and thirst for the things of God. Blessed are those who hunger for God, for they shall be filled.
Have something to add about this? See something we missed? Share your feedback here.
Our digital archives are a work in progress. Let us know if corrections need to be made.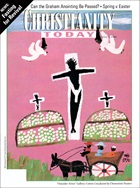 This article is from the April 5 1999 issue.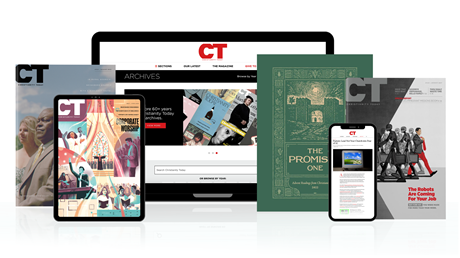 Subscribe to Christianity Today and get access to this article plus 65+ years of archives.
Home delivery of CT magazine
Complete access to articles on ChristianityToday.com
Over 120 years of magazine archives plus full access to all of CT's online archives
Subscribe Now
Not a Fast Fix
Not a Fast Fix