"If we start tackling those big problems of our excessively work- and money-motivated culture, the subsequent issues of sex will make more sense and fall into place in the larger scheme of things."—Sarah E. Hinlicky
"There are many questions about sex in contemporary society to which 'wait until marriage' is simply not a response. So we wind up talking past each other."—Lauren F. Winner
This is the conclusion of a three-part dialogue. Read part one, which appeared November 11, here and part two, from November 12, here.
From: Sarah E. Hinlicky
To: Lauren Winner
Date: November 12, 1999, 12:38 PM EST
Lauren,
I think we agree on two main points. One, that sex is public business, not private, and we have to have some idea of how society is to deal with it; and two, that Christians, as members of a wider society, need to exert their influence on it. So far, so good.
Having said that, I suspect that our disagreements are basically strategic. The Bauer campaign is all the evidence I need that a community of repristination-minded Christians functioning in any kind of "set apart from the world" motif is going to fail. I see no reason to think that another campaign, or institute, or educational reform, or what have you, is going to be any different. That is the way of "places where Christians sought to be in this world but not of it" in this country. They work awhile, maybe a very little while, and then they fall apart. The very "stuntedness" that you lament in evangelical Christian dialogue is the heritage of these set-apart Christian impulses earlier in our nation's history. (And, incidentally, that kind of doublespeak about sex was never a part of my religious upbringing, which, I think, has a good understanding of what it means to live in the church and in the world simultaneously.)
Perhaps you misunderstood my desire to "infiltrate" the culture; I certainly don't mean to become homogenous with it. What I mean is that I am wary of grand projects of social reform, whether they come from liberals through their programs of governmental control or conservatives through their private Christian communities. I want to see us out there, as individual people who come out of Christian communities, in the world and bearing the burdens of the world. As long as we know in whom we believe and to what standard we are held accountable, I think we can safely go into every corner of this country and witness by the example of our lives, our friendships and our work. There is certainly a place for dialogue among ourselves, for mutual support and exploration of serious ideas. But our actions need to take us out into the world—and that is where we are most desperately needed.
If we are to speak on this sex-in-the-workplace issue, I think we have to get away from talking about sex so much (as I mentioned in a previous message). Instead of talking about sex, let's talk about work. What is work for? Why is it so important? Why are we spending hours and hours every evening at the office when we could've gone home at five? Why is work constitutive of our identity instead of our spouses or families? I think if we start tackling those big problems of our excessively work- and money-motivated culture, the subsequent issues of sex will make more sense and fall into place in the larger scheme of things.
As for Gary Bauer, perhaps he should take the hint that there is something slightly fishy about a political campaign that claims to be purely and singlemindedly Christian.
Sarah
From: Lauren Winner
To: Sarah E. Hinlicky
Date: November 12, 1999, 1:29 PM EST
S,
You are quite right that we—meaning you and I, but also Christians, and also the wider culture—have avoided this question of work. And I could not agree more that it is crucial. Our apotheosis of work in America is so thoroughgoing that we don't even recognize it for the idolatry that it is (and I am guiltier of this than most … )
As for sex, and the influences that Christians should exert in the larger American discussion of matters sexual—less interesting to me than our disagreement about means is another topic we haven't fully fleshed out: content. What, exactly, is "a Christian teaching" or "a Christian understanding" of sex? To some, this may seem a facile question: surely a Christian teaching is that sex is great when it's between two married people and sinful when it is elsewhere. But that response seems inadequate for two reasons. First, it's not obvious that all Christians sign on to that. Second, imagine that we all concur about sex belonging in marriage: is that a sufficient contribution to the larger discussion? Certainly it is one valuable contribution. But it seems to be just a starting point. There are many questions about sex in contemporary society to which "wait until marriage" is simply not a response. So we wind up talking past each other—Christians talking past Christians, and Christians talking past non-Christians.
But these questions—the meaning of work, and what exactly Christian understandings of sex are—are a conversation for another time.
—L.
Have a comment or question about the issues raised in this three-day conversation? Write to cteditor@christianitytoday.com. Our guests will respond to a selection of reader comments in a followup article at ChristianityToday.com
Have something to add about this? See something we missed? Share your feedback here.
Our digital archives are a work in progress. Let us know if corrections need to be made.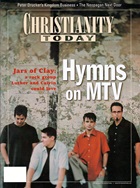 This article is from the November 15 1999 issue.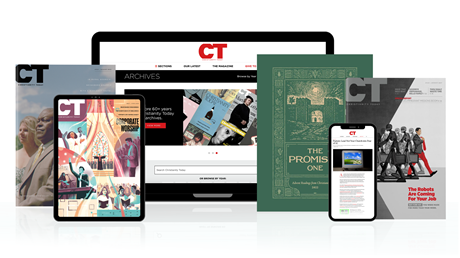 Annual & Monthly subscriptions available.
Print & Digital Issues of CT magazine
Complete access to every article on ChristianityToday.com
Unlimited access to 65+ years of CT's online archives
Member-only special issues
Subscribe
Open-Door Policy Part 3
Open-Door Policy Part 3