LONDON, November 8 (Compass)—Turkmen pastor Rahim Tashov, who has long faced harassment for work with his Baptist congregation in the eastern town of Turkmenabad (formerly Chardjou), is due to go on trial Thursday, November 11, sources close to the case told Compass today. He was arrested October 31 and has been in detention since then. It is not yet known which criminal code article he is being tried under.
"There has been no official announcement of the charges," the source reported. It is feared the case will center on his work with children.
Over the last few months, officers of the National Security Committee (KNB) have been pressuring parents of children who attend Sunday school groups to sign statements that Pastor Tashov has been teaching them religion without parental consent. Several parents have been threatened into signing such statements.
Tashov has found it difficult to locate a lawyer willing to take his case. Several are reported to have refused, knowing the government's sensitivity to such a religious case. However, the latest report says he has found one.
KNB officers raided a service of his church on October 24 and detained Tashov. He was freed the following day. During this initial detention—in which he was reportedly beaten—he was threatened with imprisonment if he continued what the KNB considers his illegal religious activity.
This time it seems the KNB is determined to take strong action to prevent him continuing his ministry in his almost entirely ethnic Turkmen church.
Tashov's church does not have registration (Turkmen law requires 500 adult citizen members in a given locality before a congregation can even apply for registration), but the pastor maintains that private worship in small house groups is ...
1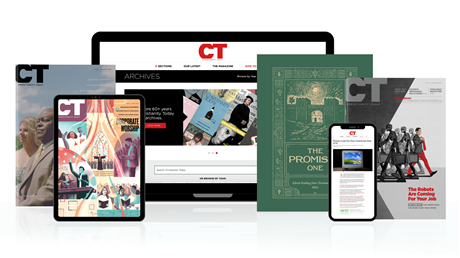 Find hope and historical insight. For a limited time, explore 60+ years of CT archives for free!
Daily devotions from Timothy Dalrymple during this pandemic.
Hundreds of theology and spiritual formation classics from Philip Yancey, Elisabeth Elliot, John Stott, and more.
Thought journalism that inspires you to think more deeply about your faith.
Join now and get print issues access to archive PDFs.
Pastor Faces Thursday Trial In Turkmenistan
Pastor Faces Thursday Trial In Turkmenistan