A smoldering civil unrest has troubled the eastern Indonesian province of Irian Jaya for Christians and others caught in the war between a growing independence movement and the Jakarta government.
December 1 is one of the most restless days of all—the date Papuans celebrate the independence of their province, Irian Jaya—often a bitter celebration because West Papua, as they call it, is still part of Indonesia.
The tense day passed peacefully, with large crowds restraining themselves from flying their flag or acting in loud or boisterous manner to provoke Indonesian police.
Surveyed by hundreds of heavily armed police and military units, Irian Jaya's previously vocal independence movement appeared silenced under the heavy security in the provincial capital of Jayapura. The main resistance organization, Papuan Presidium Council, seems to be coming apart without its four top leaders who were arrested by police this week. At least two have been charged with subversion against the Indonesian state.
"We are limited in what we can do and say," senior activist Willy Mandowen told the Associated Press. "The police said they will intervene if we make political statements. We don't want violence. We don't want them to intervene."
Many Christians have been worried about the possiblity of more violence on Dec. 1 after the massacre of Indonesians and many Christians last month, according to Rev. Bangun Manurung, pastor of the Bethel Church of Indonesia, in Jayapura. Manurung is one of many non-Papuan Christians who live in Irian Jaya. A controversial transmigration program began by the Jakarta government in the 1970s has resettled thousands of residents of other Indonesian islands in Irian Jaya.
Indonesia's de facto annexation of the western side of the island of Papua in the early 1960s (the eastern side is the independent Papua-New Guinea) and the repression that followed encouraged the formation and activities of the Free Papua Movement (OPM). One of the less violent OPM activities is to defy the Indonesian authorities by flying the West Papuan flag.
Irian Jaya is predominantly Christian, which attracts many Indonesian Christians from other parts of the country. Non-Papuans fear civil conflict over state independence, because they are often targeted by the OPM when conflicts occur against the Indonesian government's sovereignty.
Their fears were realized on October 6 when dozens were killed and injured in reprisal violence in Wamena, a town in the Baliem Valley, Irian Jaya's central highlands.
"It all started when the Wamena police asked the people not to fly the Papuan flag of independence, in accordance with the ruling of President Abdurrahman Wahid," Manurung said.
"Somehow violence was avoided that morning, but later on, in the afternoon, thousands of Papuans from the villages surrounding Wamena descended on the town and attacked non-Papuans, killing, maiming and burning property," said Manurung.
"They used axes and bows and arrows, and they set alight people's houses or buildings, trapping the people inside. Forty people were killed, and hundreds wounded, many of them Christians. One pastor was killed, burnt alive in a flaming building."
It seems that no group was spared. When Papuans from the coastal areas tried to help the non-Papua Indonesians, they were attacked by highland Papuans. Muslims were also among those killed and injured.
"I can say that it is not safe for non-Papuans to be in Irian Jaya at the moment," said Manurung. "Even the teachers and nurses here want to leave. Many people are sending their families back to Sumatra, Sulawesi or Java. The boats and planes are fully booked well into next year."
He added, "Please ask the Christians to pray for us at this time. It is likely that the OPM will continue to challenge the Indonesian government, particularly during December, and try to fly the Morning Star as often as possible."
Copyright © 2000 Compass Direct
Related Elsewhere
Other media coverage of Irian Jaya:
Irian Jaya protest quelled — BBC (Dec 1, 2000)
Indonesia warns separatists in West Papua they face "crackdown" — Australian Broadcasting Corporation (Dec. 1, 2000)
Be ready to shoot, troops told — Sydney Morning Herald (Dec. 1, 2000)
Previous Christianity Today stories about Indonesia include:
Christians and Muslims Still Fighting, Dying in Ambon | Governor, others decline to intervene in jihad attacks. (Oct. 4, 2000)
Indonesian Island Attacks Go Unnoticed | World ignoring plight of Christians in Ambon, visitors say. (Aug. 21, 2000)
Daily Life in the Maluku Islands: Chaos, Fear, and the Threat of Violence | Christians plead for international monitoring to prevent Jihad raids, and more aid for refugees. (Aug. 1, 2000)
Churches Pressure for Swift Action to Calm Maluku Violence | Indonesian army joining in attacks on Christians. (July 21, 2000)
Indonesian Religious Riot Death Toll Dwarfs 30 New Corpses | Death count has passed 1,700. (Mar.3, 2000)
Maluku Islands Unrest Spreads to Greater Indonesia | Violence on Lombok Island may hasten government intervention. (Jan. 25, 2000)
Ministries Intensify As East Timorese Refugee Camps Grow | Evangelicals working furiously to meet physical and spiritual needs. (Sept. 6, 1999)
Dozens Die in New Clashes | 95 killed in religious riots in Maluku province. (Mar. 1, 1999)
Christians Killed, Churches Burned | Muslim mobs vent their rage against Indonesian Christians. (Jan. 11, 1999)
Muslim Mobs Destroy Churches | 10 Protestant churches severely damaged in riots. (Sept. 16, 1996)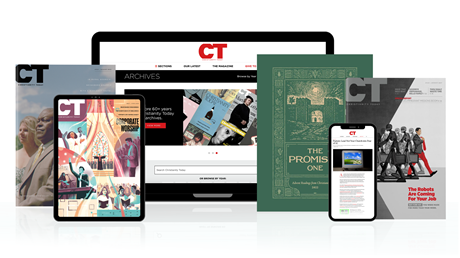 Annual & Monthly subscriptions available.
Print & Digital Issues of CT magazine
Complete access to every article on ChristianityToday.com
Unlimited access to 65+ years of CT's online archives
Member-only special issues
Subscribe
Indonesian Province's Anniversary Protest Controlled
Indonesian Province's Anniversary Protest Controlled