Families On Line founder investigated for fraud
Mark Thurman, CEO and founder of filtered Internet service provider Families On Line is being investigated by the FBI for mail fraud, wire fraud, and money laundering. "A convicted thief with a lengthy rap sheet, the Fort Lauderdale resident and his associates may have made off with more than $1 million of investors' money—spending it on everything from car financing to $5,000 worth of sex toys," reports The Miami Herald. The Internet company got into trouble earlier this year when it promised its customers Playstation 2 consoles—then claimed it was duped by its supplier. "It is absolutely 100 percent evident that we were scammed," Thurman told the media. But prosecutors now say it was Thurman who masterminded the Playstation 2 scam as part of a larger scheme to defraud investors. "The problem is that the Internet has … become a haven for those who prey on society," Thurman says in his site's "Message from the Founder." Apparently he might know all too well what he's talking about.
Churches can destroy historic buildings, says California Supreme Court
In a 4-3 decision last week, the California Supreme Court upheld a 1994 state law exempting churches from landmark preservation laws. The law had come after many churches—especially the Roman Catholic Archdiocese of Los Angeles—sought to overhaul or close buildings. Churches, the law said, could now declare their buildings (including schools, hospitals, and other structures) exempt from preservation laws. "By providing the exemption, the state simply stepped out of the way of the religious property owner," wrote Justice Marvin Baxter. Without the law, Baxter said, preservation concerns "could affect the ability of many owners to carry out their religious missions." In one of the two dissenting opinions, Justice Kathryn Mickle Werdegar argued that landmark protection should overrule religious concerns: "Particularly in California, with its relative paucity of historic buildings and its population perpetually rich in newcomers, preserving what landmarks we have is all the more vital to creating and continuing a sense of community." The new regulations apparently won't make a difference to those churches that are already historic landmarks (like Aimee Semple McPherson's Angelus Temple in Los Angeles, which is also fighting for renovations). See also the Associated Press's story, and the court's decision in PDF format.
Christmas eve bombing campaign against Christians takes 15 lives
Churches in nine Indonesian cities were bombed Christmas Eve, killing 15 and injuring about 100. The bombs exploded within minutes of each other—just before midnight Mass and prayer services were beginning. "Most were left in cars outside churches, including the Roman Catholic cathedral in the capital, Jakarta," reports the British Independent newspaper. "Clergymen received others at their homes, wrapped as gifts. One bomb went off in Mataram, on the tourist island of Lombok. Police defused another 13 devices at various locations." Last night, the end of Ramadan, officials feared retaliation. But Indonesia stayed relatively calm.
More articles of interest:
Related Elsewhere
See our past Weblog updates:
December 22 | 21 | 20 | 19 | 18
December 15 | 14 | 13 | 12
December 8 | 7 | 6 | 5 | 4
December 1 | November 30 | 29 | 28 | 27
November 22 | 21 | 20
November 17 | 16 | 15 | 14 | 13
November 10 | 9 | 8 | 7 | 6
November | 3 | 2 | 1 October 31 | 30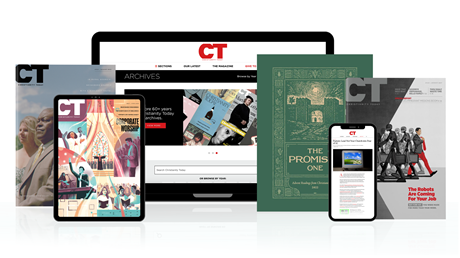 Subscribe to Christianity Today and get access to this article plus 65+ years of archives.
Home delivery of CT magazine
Complete access to articles on ChristianityToday.com
Over 120 years of magazine archives plus full access to all of CT's online archives
Subscribe Now
Family-Friendly Internet Service Provider Allegedly Fraudulent
Family-Friendly Internet Service Provider Allegedly Fraudulent