It happened when he was in fourth grade. Clay Crosse was at a friend's house hanging out after school. Crosse said he remembered the events of that afternoon like it was yesterday. "My friend's dad had these magazines and we looked at them. It was amazing to me. It was shocking. I was just a kid, and I knew that I wasn't supposed to be looking at this stuff, but I did," Crosse said.
That afternoon, visions of pornography were burned into his eyes, and more than 20 years later, the popular Christian musician discovered his ministry and his relationships were becoming clouded by a sin that he kept hidden from the world. Now, Crosse said it's time to share his struggle with pornography to the body of Christ.
"It's been heavy on my heart," Crosse said in an interview with Baptist Press. "I'm not the kind of guy who can be a public figure and put on a happy face when something is so pressing on my heart. So I just want to be honest."
Dealing with pornography is not an easy topic to address with believers, especially when it involves one's personal struggle, Crosse said. And while he wasn't addicted to porn, Crosse said it is a problem that many men deal with—and one that can be overcome "with God's strength and support in our lives."
To understand how God released Crosse from his secret sin, he said it was important to understand his story from the beginning.
Crosse grew up in Memphis, Tenn., in a Christian home. He accepted Christ at the age of 13 in a Southern Baptist church and was active in his youth group through high school and college.
"My parents were very strong believers," Crosse said. "So I can't say it wasn't because I didn't have strong people in my life, because I did."
I was talking to a friend the other day and he was telling me that when he was 12, his dad took him to a bachelor party. There were all kinds of bad stuff going on and he saw it all. A few years later his dad bought him his first beer and other stuff to drink," Crosse said. "I can't relate to that. That type of thing would never have happened in my parents' home.
"But outside their home, Crosse experienced his first brush with pornography. "I can't say that I was heavily convicted at the time. When you're that young you aren't really aware of sexuality. But it was the images. I enjoyed it. There's no way around admitting it," he said.
In high school and college, Crosse said he had occasional glimpses of "girlie" magazines. "I would allow myself to see pornographic movies, magazines, that type of thing," he said.
Still, Crosse didn't seem to think he had a problem.
When Crosse turned 23, he married Renna, his high school sweetheart. "I thought that whenever that temptation would come up, I would say, 'It's not a part of my life. That happened when I was in high school. I have a beautiful wife, a great life,' " he said. For the first three or four years of their marriage he said it worked. "I didn't fall to the temptation and it wasn't an issue in my life," he said.
But that would soon change. Eventually, Crosse said his personal standards began to slip. It started through network television shows and comedians. "It's pretty obvious that we live in an incredibly free sexual society with no real parameters. These things began to influence me and I would enjoy it," Crosse said.
Several years ago, in the middle of his vibrant ministry, Crosse said pornography crept back into his life. "Occasionally, I would watch videos or see magazines. It's available wherever you might want to get it," he said. "The bottom line is that I allowed myself to participate again. It was detrimental to me. It was the kind of thing that started to affect my thought life."
"I began to look at women and couldn't help but think about sex," Crosse recounted. "It got to the point in 1998 when I knew I had a problem. I had to be broken. It was a slap in the face to realize that in this area of my life, I was a joke."
That moment came on an airline flight in 1998. Crosse was returning from an engagement in Seattle and the long flight home to Nashville, Tenn., gave him time to reflect on his life and the secret sin he held in his heart.
"I got saved when I was 13 years old, but this area of my life tormented me. I would ignore it. I was in denial, but I tried to ignore it," he said.
"But on that airplane, God made it so clear to me. I was way up in the sky, looking down on my life. It was like I had stepped outside of myself and was observing my own life," he said. "It was interesting to have that perspective on your life. To see you as other people see you."
And I hated what I saw. I needed to clean up my life. I could see how this was going to take its toll. I had never committed adultery, but I knew it was going to happen. Pornography is one thing, but it only leads to a physical reality. You can only watch it so long before you want to participate and I had gotten to that point," he said.
Crosse said it was the longest flight of his life. "My desire to daily seek him and improve my spiritual life is real," he said. "I know I was saved when I was 13, but most of the time I was on autopilot. I believed Christ. I believed the Bible 100 percent, but I didn't actively live it all the time."
The next step for Crosse was difficult—he had to tell his wife. "I had to bare my soul to her," he said. "We had a long sitdown, a time of confession, a time of prayers and tears," Crosse said. "I had to confess a lot of fantasies."
Crosse received his wife's forgiveness, but the healing wasn't overnight. "To this day, there is healing. It was a time of reckoning. I had to admit that I am vulnerable to this. I'm not this guy walking around that's incapable of failure. I had to make this area of my life a priority with God."
Two years later, Crosse said he maintains strict accountability in his spiritual walk. "I have people that I'm accountable to," he said. "It's amazing how God sent people into my life that I could talk to about this."
One of those individuals was Crosse's vocal coach. During his struggle, Crosse began to develop vocal problems. He was not happy with how he'd been singing, and it was beginning to take a toll. "I had always thought if all else fails, at least I can sing," he said. "I used to really find strength in my voice, and it had always been my security. So these problems suddenly grabbed my attention, and I know now that it was really God trying to speak to me."
Crosse said his vocal coach challenged him to aspire to a new level in his spiritual walk. "I can't say why, but I truly feel called now more than I ever have before. When I first got my record deal, I don't think I was that advanced in my Christian walk. I was passionate and believed what I was singing about, but I didn't have a true platform or ministry statement."
Now, Crosse said he does. In his newest musical project, "A Different Man," Crosse poured himself into the lyrics, honestly relating his personal struggles through his music.
"Sometimes, Christian music paints an unrealistic picture of the Christian walk. Sometimes the walk is very hard. Sometimes it hurts. Sometimes it's not easy even when you know Christ, even when you have your purpose defined as serving him," Crosse said. "I know because I've faced [problems] and I want to talk about them."
It really turns people off when they hear music that continually represents Christians as people who don't have problems. Hey, I want good feelings too, but realistically, we do have struggles."
Crosse also has a message for teenage boys as well as adult men. "I want to tell young guys that they need to start developing habits that point them in a way of morality and start enlisting a filtering system in their life that will keep them from lust," he said.
"It's incredible how lust grows and gains steam and takes effect on your life if you allow it into your life," Crosse said. "You may not think it's a big deal, but down the road, you can could come to regret it."
I really want to encourage my brothers in Christ. We have a bond in the Lord and this is a common area of temptation. This lure is built into every facet of our society," he said. "I want to share this with other guys because God's given us a wonderful gift with our wives."
Today, Crosse and his wife say their marriage is stronger and healthier than it has ever been. They left Nashville and moved to Memphis where they live with their two daughters.
As Crosse prepares to venture out on a new musical tour, he said the message he will bring is one of hope.
"I've experienced something that other people have been through and are going through, but praise, God, I've come out of it."
Copyright © 2000 Baptist Press. Used with permission.
Related Elsewhere
ClayCrosse.com includes a brief biographical sketch of the artist as well as tour information, a discography, and a newsletter.
Crosse also discussed his struggles with pornography in an interview with AllStar, the publication of online retailer CDNow.
The March/April issue of Campus Life (a Christianity Today sister publication) took a look at Clay and Renna's sexual purity issues as they approached their wedding.
Clay Crosse's music can be purchased at ChristianBook.com and other retailers.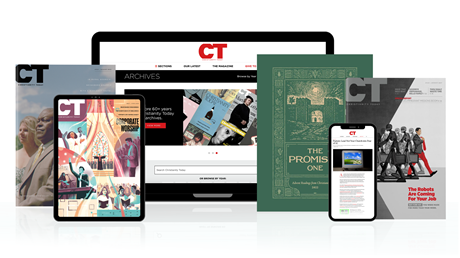 Subscribe to Christianity Today and get access to this article plus 65+ years of archives.
Home delivery of CT magazine
Complete access to articles on ChristianityToday.com
Over 120 years of magazine archives plus full access to all of CT's online archives
Subscribe Now
Christian Singer Shares Struggles with Pornography
Christian Singer Shares Struggles with Pornography