For the record, what you are about to read is not a top ten list. I'm offering a slightly different take on the old standard because, for me at least, going to the movies isn't always about digesting the most lauded picture I can. I spend the time at the multiplex, rather, in hope that my experiences there might challenge and inspire me to live how I intend. So, with that in mind, here's a list of films that helped shape and mold me in 1999—ten movies that made my year.
Heart of Forgiveness
My struggles in living the Christian life rarely stem from a lack of biblical instruction, but from a lack of understanding how to live by God's principles. I suspect I'm not alone in this condition; Jesus often followed up his teachings with parables that illustrated his message so people like me could grasp what he said more easily. To feed this hunger, I often find myself reading the journals of Henri Nouwen or the memoirs of Kathleen Norris, to see how faith and passion can survive the day-to-day grind. And occasionally, I'll find stories like these at the movies. This year, The Straight Story helped instruct me on the nature of forgiveness.
David Lynch's film tells the true story of Alvin Straight, an old man who drove a lawnmower from Iowa to Wisconsin to meet with his estranged and dying brother. In experiencing his slow and painful journey, I caught a glimpse of the Herculean feat that forgiveness really is. My physical obstacles in the way of forgiveness are not nearly so great, but the emotional vulnerability the act requires is just as painful, and just as slow. I'm fantastic at forgiving people in my heart, at releasing grudges, but for me to tell the person I've forgiven that I've done so is wrenchingly difficult. Perhaps it's ...
1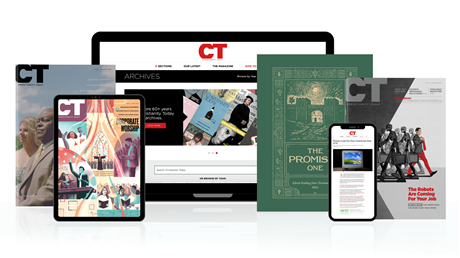 Find hope and historical insight. For a limited time, explore 60+ years of CT archives for free!
Daily devotions from Timothy Dalrymple during this pandemic.
Hundreds of theology and spiritual formation classics from Philip Yancey, Elisabeth Elliot, John Stott, and more.
Thought journalism that inspires you to think more deeply about your faith.
The Best Films of 1999
The Best Films of 1999