The passage of Permanent Normal Trade Relations (PNTR) for China is nearly complete, due in part to five last-minute faxes from house-church leaders in China. But many Christian activists wonder if improved trade relations in reality will help or hinder freedom of religion in China.The House of Representatives passed PNTR May 24 on a 237–197 vote. Until a few days before the vote, however, many legislators were undecided. Business, labor, political, and religious lobbyists put on the most extensive legislative battle in years.Traditional political alliances were turned topsy-turvy. But the odd couple of top Republicans siding with the president they tried to impeach proved decisive, staving off an ad-hoc assortment of trade unionists, small businesses, human-rights activists, and conservative religious groups.On both sides, the alliances were marriages of convenience that participants think will have little long-term durability. There were also some surprising realignments that may have more long-term consequences for Christian politics and China ministry."The labor groups and people concerned about jobs were on a parallel fight [with religious conservatives]," says Focus on the Family vice president Tom Minnery, who dismisses the possibility of closer collaboration. "I doubt that they will help us in the future. But we didn't lose any allies."Anti-PNTR evangelicals were startled, however, when prolife stalwart Henry Hyde (R-Ill.) announced his support of PNTR. One evangelical leader was on his way to Hyde's office when he was stunned to hear of the congressman's defection. "I knew that the tide had turned," he says.
House-Church Support
Pro-PNTR evangelicals pulled the proverbial rabbit out of a hat with a packet of faxed statements from leaders of China's unofficial, persecuted house churches, including Zhang Rong-liang of the Spiritual Gifts Movement in Henan Province. Rep. Joseph Pitts (R-Penn.) distributed the faxes widely among wavering House members.Anti-PNTR forces scrambled to counter with appearances by well-known dissidents in exile, and belatedly attempted to fly Chinese house-church leaders to Washington.The entry of Chinese house-church leaders into the congressional debate was unprecedented in its effect. Although ruthlessly persecuted, house-church leaders have managed to organize a nationwide ecumenical Unity Movement. The leaders' deliberations about the effect of trade policy on the religious situation in China were sophisticated, according to an observer.The entry of the faxed statements forced American evangelicals on both sides of the debate to forge deeper relations with their Chinese counterparts. "We made new allies in the dissident community," observes Bill Saunders, Family Re search Council's human-rights counsel. Brent Fulton of the information clearinghouse ChinaSource says that if the debate brings American and Chinese evangelicals into closer dialogue, that accomplishment "would be wonderful."
Passing the 'Smell Test'
Several anti-PNTR leaders expressed skepticism that Chinese house-church leaders actually wrote the faxes or knew what they were signing. Indeed, the five fax documents were in only three different handwritings. None of the five faxes actually called for passing PNTR. Instead, the faxes called for China's admittance to the World Trade Organization, an international regulatory agency independent of the United States. "The letters from house-church leaders in China have a hard time passing the smell test to me," says a doubtful Minnery. "That the people being persecuted would help their persecutors to do more doesn't seem likely."But Daniel Su of China Outreach Ministries, a pastor who examined the faxes, says the whole point of the PNTR debate among evangelicals is whether free trade will increase freedom of religion. Many house-church leaders, he says, have concluded that free trade will eventually mean more freedom to preach.
Lingering Divisions
Anti-persecution groups are bitter about the PNTR endorsements by some mission organizations that work in China. Trinity Broadcasting Network president Paul Crouch, Christian Broadcasting Network's Pat Robertson, and evangelist Luis Palau all endorsed PNTR.Evangelicals in business also remain divided. Mark Bensal saw his flourishing New York City garment factory buffeted by low-cost imports from China. "Every day I felt I had a responsibility in Christ to provide for my long-term workers," he says. "How was I going to tell them that their commitment of their economic well-being to me was going to go sour?"American business leaders say their presence in China helps establish both fair labor practices and freedom of religion.A Christian business leader of one of the largest American companies in China gives the example of his company's absolute insistence on observing safety standards. "We would walk away from a business if they insisted on unsafe conditions. We even insisted that heaters be put into the tents of our workers in the remote areas of China. In fact, production in creased as our morals were practiced. But if you are not there, you can't do it."
Related Elsewhere
See today's related editorial, "Trading on Faith | Open trade with China will open ministry opportunities. But will human rights improve?"Our past news coverage of the China trade debate includes:House Approves Divisive U.S.-China Trade Pact | But will permanent normal trade relations status help human rights? (May 25, 2000)China Should Improve on Religion to Gain Permanent Trade Status, Commission Says | Religious liberty in Sudan and Russia also Criticized (May 8, 2000)How to Change China | Christian business leaders preach economic engagement to expedite reform. But others are leery. (May 4, 2000)Congress Approves Modified Religious Persecution Bill (Nov. 16, 1998)A Tale of China's Two Churches | Eyewitness reports of repression and revival. (July 13, 1998)China Mission: More Than 'Ping-Pong' Diplomacy | Former NAE president Don Argue calls for engagement, not isolation. (July 13, 1998)Religious Persecution Bill Drops Trade Sanction Clause (Apr. 27, 1998)The house church leaders' statements are still available at Congressman Jim DeMint's Web site (which doesn't attribute the letter to Rep. Joe Pitts. The letter is gone from Pitts' site, but what was there can still be seen through Google's cache.)Religion News Service also covered the debate among religious organizations over PNTR.Among the organizations and Christian leaders opposing PNTR are the Family Research Council (click here for their now obsolete Web page urging Christians to contact their Congressmen and here for a press release lamenting the vote), Jerry Falwell, and Charles Colson (registration required to read the transcript of his May 2 "Breakpoint").Religious leaders, including former National Association of Evangelicals president Don Argue, ChinaSource president Brent Fulton, and National Council of Churches president Andrew Young, sent a letter to members of Congress urging the passing of PNTR. The letter read, in part, "Change will not occur overnight in China. Nor can it be imposed from outside. Rather, change will occur gradually, and it will be inspired and shaped by the aspirations, culture, and history of the Chinese people. We on the outside can help advance religious freedom and human rights best through policies of normal trade, exchange and engagement for the mutual benefit of peoples of faith, scholars, workers, and businesses. Enacting permanent normal trade relations with China is the next, most important legislative step that Congress can take to help in this process." For a list of other religious leaders who back PNTR, click here.
Have something to add about this? See something we missed? Share your feedback here.
Our digital archives are a work in progress. Let us know if corrections need to be made.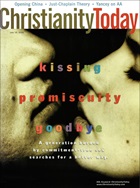 This article is from the July 10 2000 issue.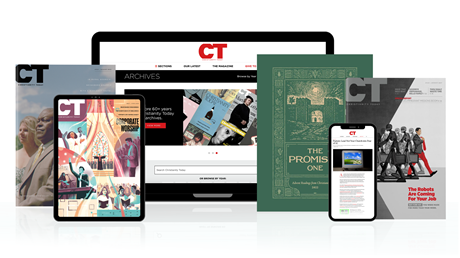 Subscribe to Christianity Today and get access to this article plus 65+ years of archives.
Home delivery of CT magazine
Complete access to articles on ChristianityToday.com
Over 120 years of magazine archives plus full access to all of CT's online archives
Subscribe Now
Trade: Freer Trade, Freer Faith?
Trade: Freer Trade, Freer Faith?